Signify opens five new Philips Smart Light Hubs in Gujarat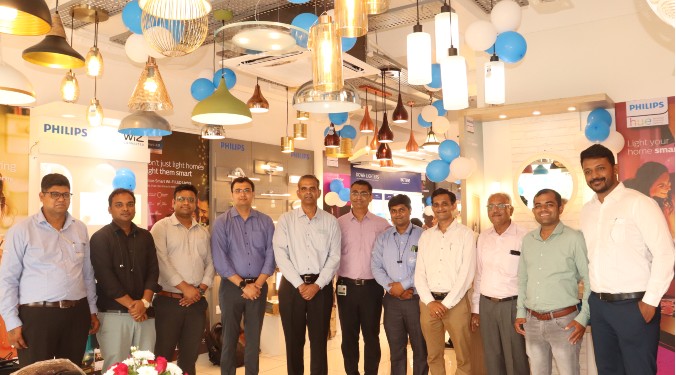 The company now has 11 exclusive lighting stores in the state offering home lighting solutions
Increasing its retail footprint in Gujarat, Signify (Euronext: LIGHT), the world leader in lighting, announced the launch of five new Philips Smart Light Hubs in Gujarat, including four in Ahmedabad and one in Vadodara. With these new store launches, the company has increased its retail presence to 47 exclusive lighting stores in Western India.
The newly launched stores in Ahmedabad and Vadodara will offer consumers a wide range of decorative and smart home lighting solutions. Commenting on the launch of the new stores, Sumit Joshi, CEO & Managing Director, Signify South Asia says, "Gujarat has emerged as one of the most promising markets for us, as new home construction has picked up significantly after the pandemic.
We are noticing a growing demand for home lighting solutions and this has motivated us to expand our retail presence here. We are proud to announce the launch of five new stores that will showcase a wide range of contemporary and beautiful decorative lighting solutions such as chandeliers, pendants, wall lamps and panel lights."
The latest Philips Smart Light Hubs showcase different lighting solutions in actual home settings, such as a living room, bedroom, and dining room. They enable customers to experience the various lighting applications first-hand and choose the right product for their home. Customers walking into the stores can choose from over 350 lighting products on display.
For more info visit : https://www.signify.com/global/our-company
38