Supreme energy efficiency with Wipro's Fokus + downlight range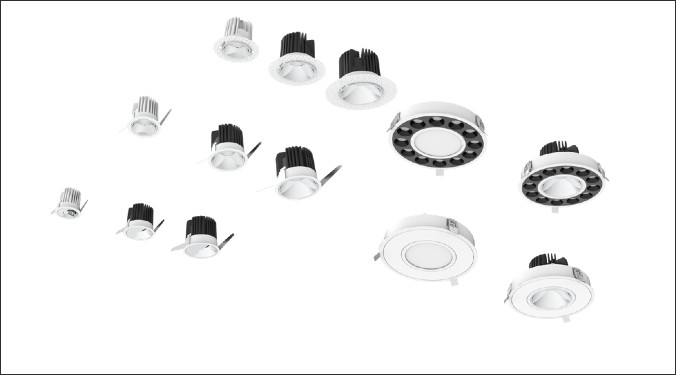 Fokus+ stands as a remarkable advancement in lighting solutions by Wipro Lighting, a prominent name in the realm of lighting and Internet of Lighting solutions in India.
This innovative offering is meticulously crafted to invigorate modern workplaces, aligning seamlessly with global design standards and aesthetics. By presenting high-quality office down-lighting solutions, Wipro Lighting addresses the dynamic demands of contemporary times, placing emphasis on captivating design, visual comfort, and the reduction of glare (UGR<19). The Fokus+ Lighting range is intentionally diversified, affording designers and architects unparalleled flexibility to create inspired environments.
In the present era, the creation of a conducive work environment, one that elevates productivity, holds paramount importance. Fokus+ has been ingeniously engineered to thrive across various workspace settings, catering not only to high-intensity collaborative areas like meeting rooms, but also embracing the more relaxed atmospheres of cafeterias and lounges. Beyond workspaces, its applications extend to retail, hospitality, and healthcare domains. The portfolio's transformative potential on employee mood and the overall ambiance is undeniable, introducing an element of magnificence.
Recipient of the prestigious CII Design Award, Fokus+ represents a range of premium downlights that is modular based and seamlessly blend elegance and efficiency. These rimless downlights boast an expansive array of design options, featuring various optics, rim designs, shapes, and diffuser ring combinations. This symphony of designs appeals to architects, offering stylish aesthetics, minimalist inspiration, and an uncluttered rimless appearance.
The integration of high-efficiency, energy-saving LEDs within a Magwheel-inspired heatsink design ensures not only remarkable technical prowess but also outstanding aesthetics. Fokus+ additionally offers compatibility with various automation and smart technologies, facilitating dimming and color tuning capabilities.
Anuj Dhir, Vice President, and Business Head for Commercial & Institutional Business, says, "Wipro offers customers best-of-class solutions in lighting and beyond. Fokus+ range transforms how we look at lighting solutions and makes the modern workplace come alive. With its flexibility to meet various design requirements, the range also focuses on visual comfort. We are confident in the offering and have become the one-stop solution for all our B2B clients in the evolving landscape of interior and design today focused on employee health and wellness."
With the latest Fokus+ lighting solutions, Wipro Lighting continues its odyssey to create inspiring designs engineered to the highest quality and style quotient standards.
For more info visit: www.wiproconsumercare.com
128