Sustainable options in decorative industry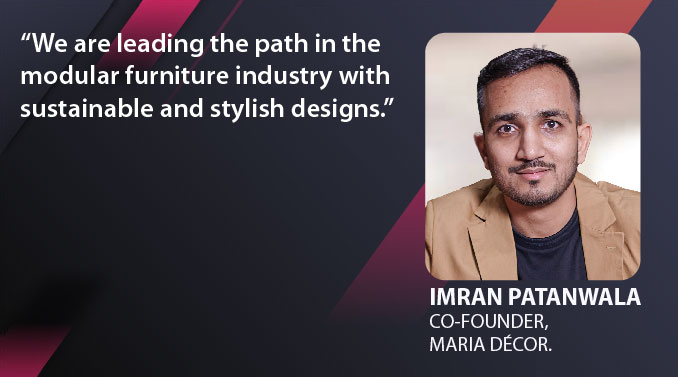 Imran Patanwala, Co-Founder at Maria Décor, speaks about the latest trends and innovations in the modular furniture industry.
Can you guide us through the range of products your company specialises in?
Maria Decor was established in the year 2011. Since 2011, we have diversified with unique products into the home decor industry. We identified the gap in affordable and innovative wall cladding solutions with eco-friendly options for modular kitchens and wardrobes. Our main objective is to give each product we offer a competitive advantage in its domain, ensuring a balanced price with an appropriate placement . Recently, we added EXQUISO ASA 1mm,1.3mm homogeneous sheets and EXQUISO ASA pre-laminated boards. Although we have some exciting products in the pipeline, we prefer to keep them under wraps for now. While focusing on the specialist niche market, we may eventually consider targeting a broader market.
In this fast-changing home decor industry, what are the latest trends and innovations that your company is incorporating into its products?
 This industry is expected to grow at an impressive Compound Annual Growth Rate (CAGR) of approximately 11 to 12 percent annually. With a market size of USD25 million, the industry's growth potential  is remarkable. The government's incentives that are eccentric towards sustainable projects, rapid burgeoning middle class with higher disposable incomes is contributing to the industry's exponential growth, possibly doubling or even tripling its value in the next five years. Our focus would be to penetrate this segment that is under developed for now.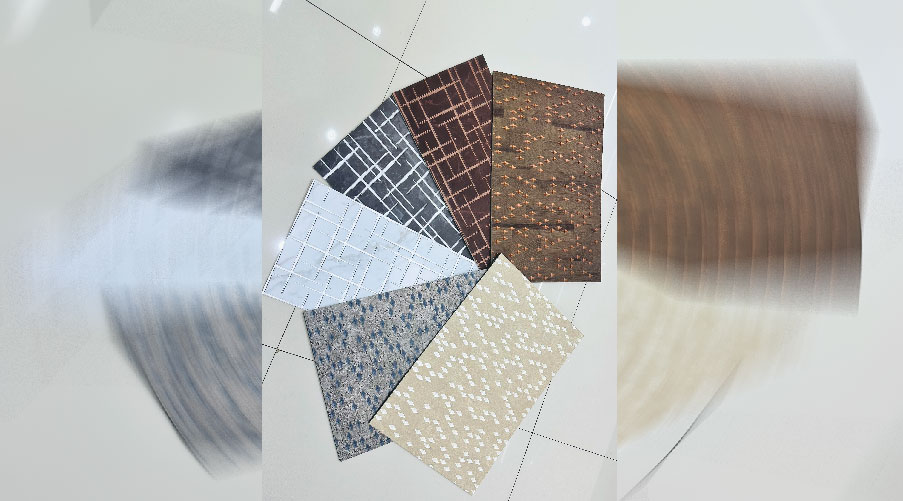 Can you shed some light on the features or technologies that set your products apart from your competitors?
We have introduced Acrylonitrile Styrene Acrylate (ASA), a co-polymer from LG Chemicals Korea, and we are proud to be the region's chosen distribution partner. Our offerings include ASA sheet and  ASA pre-laminated boards, catering to the niche Modular Furniture Segment.
ASA stands out from other alternatives due to its sustainability and eco-friendly nature. It is made from food-grade certified plastic, ensuring safety with reduced emissions as per international standards. Though it may be slightly more expensive than some alternatives, its benefits make it a worthwhile investment. ASA offers colour guarantee, anti-fingerprint, higher density UV coated anti-scratch properties as compared to other products. Our competitive advantage lies in our extensive colour pallete. We take pride in quickly establishing a strong presence in the pre-laminated board market. It has been a significant milestone for us.
Can you talk about the evolution of the Indian market over the last two decades modular furniture industry?
Millenials and GenZ are driving the trend now they are exposed to international markets are now aware of the benefits of choosing modular items over standard products available in the market. Modular solutions save time are cost-effective and can be customised easily. In a relatively short span, the market has seen rapid penetration from major players in the DIY segment. The trend is transitioning towards modular items than traditional contractor-made standalone products.  
for more info visit : https://www.mariadecor.com/
11