Tata Projects secures ₹1446 cr tunneling contract for Chennai Metro Line-5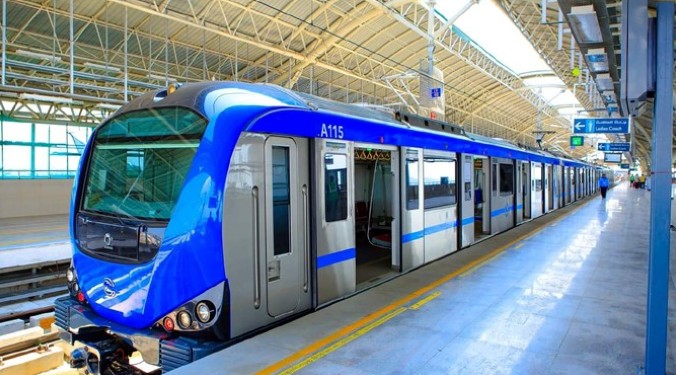 Tata Projects Ltd. (TPL) has emerged as the lowest bidder for the civil construction of the underground Package UG-06/RT-01 of Chennai Metro's Line-5 Phase 2 project.
This package spans approximately 5.8 km and includes twin tunnels and 5 underground stations between Kolathur and Nathamuni. Line-5 is an integral part of Chennai Metro, connecting Madhavaram and Sholinganallur through a total of 45 stations. The contract for Package UG-06/RT-01 had to be retendered by Chennai Metro Rail Ltd. (CMRL) due to the significantly higher bid submitted by L&T in the initial round. L&T was the sole bidder in the first tender held in August 2021, but their bid exceeded CMRL's estimated value, leading to the cancellation of the tender.
The re-invitation of bids took place in December 2021. In the latest round of bidding, CMRL invited bids with an estimated value of ₹1580 crore and a completion deadline of 1395 days (approximately 3.8 years). Five bidders submitted their technical bids in May. Tata Projects Ltd. successfully secured the contract with their bid of ₹1445 crore, which was well below CMRL's estimated value.
The awarding of the contract is expected to occur in the coming weeks, and the financial bid evaluation period is likely to be shorter as Tata's bid was significantly lower than the estimated value. This contract will mark Tata's third civil contract in Phase 2 of the Chennai Metro project. They have previously been involved in Line-3's Package TU01, which entailed 9 km of twin tunneling between Venugopal Nagar Shaft and Kelly's, as well as Package UG-02, encompassing 4 stations and 2 partial stations between Ayanavaram and Kelly's.
For the successful execution of Package UG-06/RT-01, Tata will deploy a minimum of 4 tunnel boring machines (TBMs). It is worth noting that this is the final major civil contract of Phase 2, and funding for this project will be provided by the Japan International Cooperation Agency (JICA).
For more info visit :https://www.tataprojects.com/
55