USGBC transforms sustainability in LEED-certified projects with digital innovation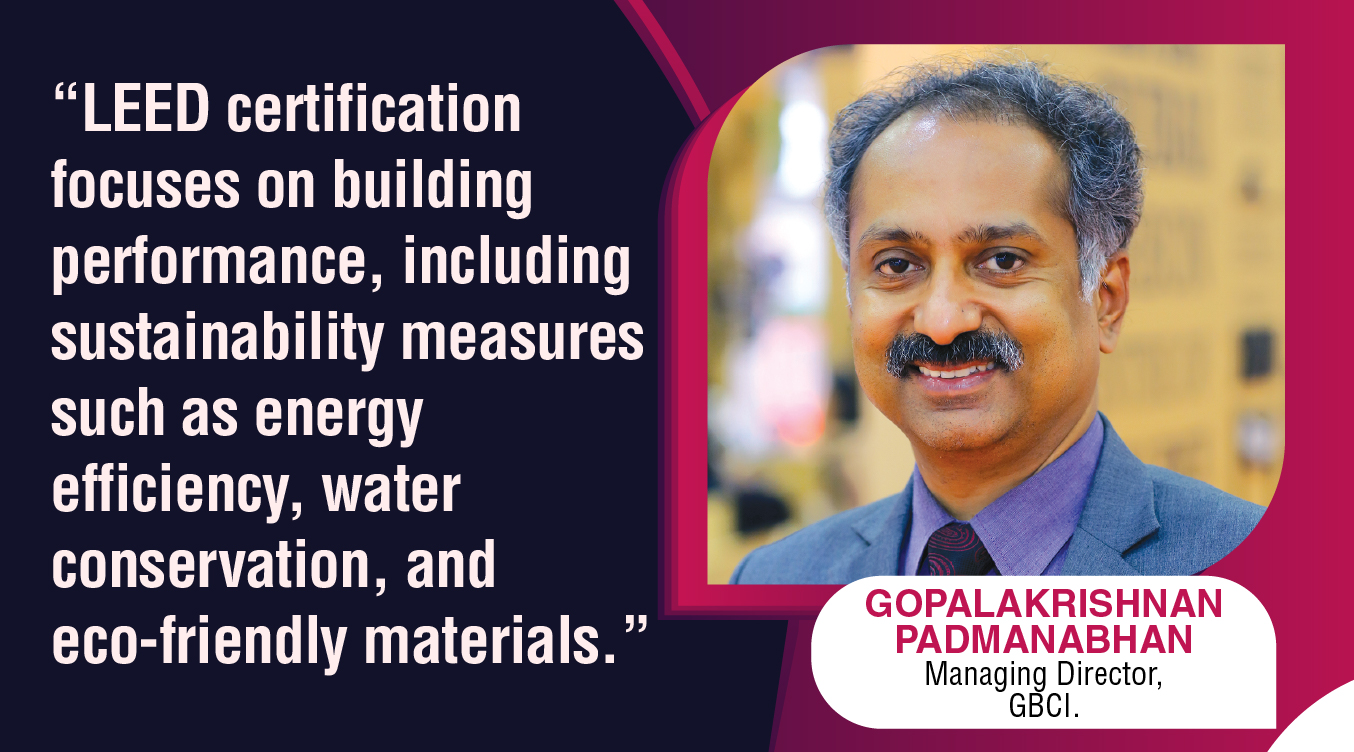 Gopalakrishnan Padmanabhan, Managing Director, APAC and Middle East, Green Business Certificate Institute (GBCI), speaks about sustainability measures in design and construction and shares his views on GBCI's achievements.
The LEED rating system of the U.S. Green Building Council is gaining momentum in India with its latest achievement of stepping up to the third position on the global LEED-certified projects, next to the U.S. and China.
LEED is the global standard for the built environment. The LEED certification focuses on various aspects of building performance, including energy efficiency, water conservation, indoor environmental quality, sustainable site development, and eco-friendly materials and resources. LEED ensures that sustainability measures are integrated into a project's design, construction, and operation phases. This targeted approach allows for developing context-sensitive solutions that address unique challenges while still adhering to sustainable design and construction principles.
The USGBC always ensures that its stakeholders are progressing on their sustainability journey. They launched the digital technology platform four years ago, which helps facility leaders track, measure, and monitor the building's performance. Today, we have close to 250+ projects across India, representing commercial offices, healthcare, higher education, industrial manufacturing, educational institutions, hospitality, retail, warehouses, and distribution, which are using this platform to track their performance and have also achieved LEED certification for operations and maintenance.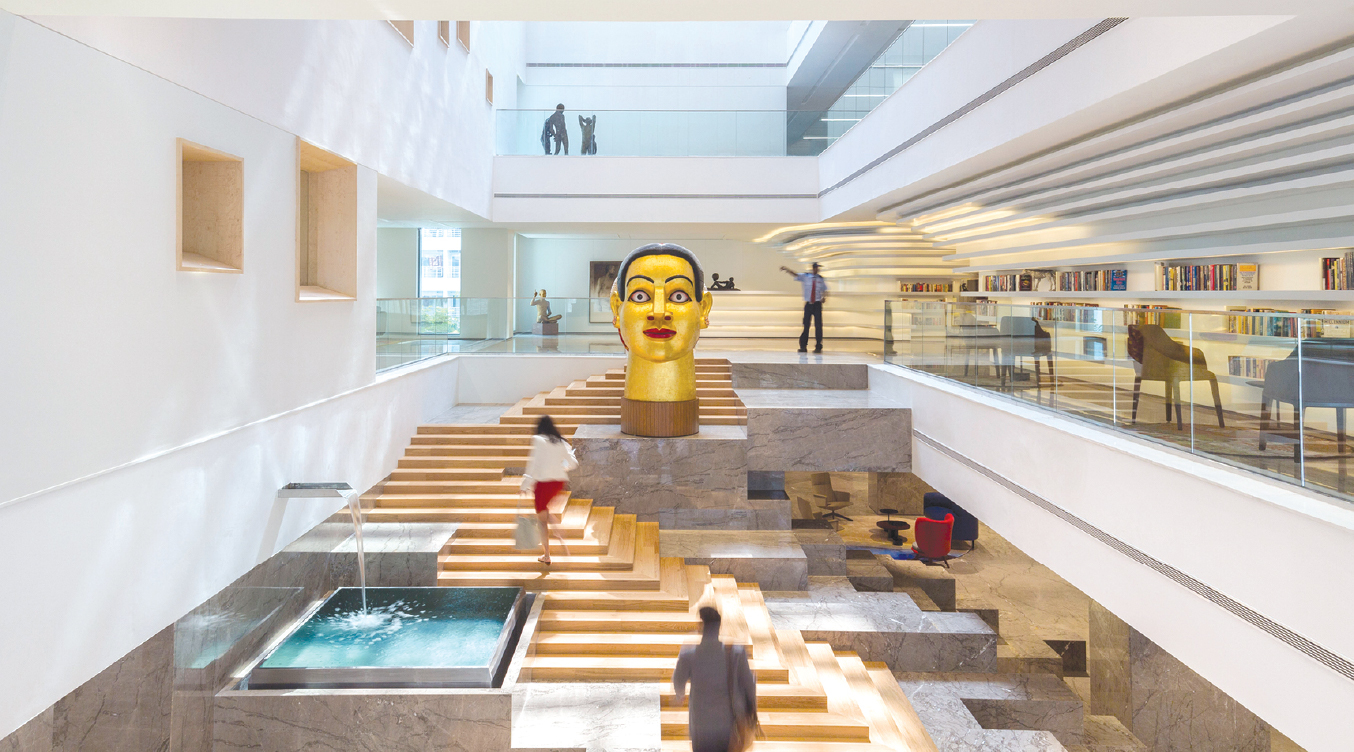 Some of the key stakeholders who have been certified using this platform include DLF Limited, Embassy REIT, Infosys Ltd., HCL, Bharti Airtel, Bank of America, Brigade Group, RP Sanjiv Goenka Group, Henkel, IBM, George Fischer, IndusInd Bank, K Raheja Corp., Astral Pipes, Ankit GEMS, Amazon, KPMG, Kotak Mahindra, RMZ Corp., Prestige Group, SIEMENS, Microsoft, Mondelez, Nucleus Office Parks, etc.
 One of the very recent certified projects is the RP-Sanjiv Goenka Group's corporate headquarters in Kolkata, India. RPSG House, the corporate office of RP-Sanjiv Goenka Group, was designed with a spatial narrative where each floor has a distinct theme and colour. The design seamlessly merges a contemporary work environment with a space that houses art and artefacts. The central core diffuses into multi-planar spaces, with natural light washing across the full-height atrium and filtering into seamless working spaces. The design is reminiscent of the country's life-affirming river 'ghats', leading up to the spires of temples and places of collective wisdom where everyday life meets spirituality.
 RPSG House has achieved the prestigious LEED v. 4.1 Platinum certification under the Operations and Maintenance category. The energy score of the building stands at 27, which is above the global average of 21 for similar types of buildings. The building has also achieved a 7 percent energy savings over and above ASHRAE standards. On the energy front, a 105 kWH solar panel supports the power requirement of the building. RPSG House is committed to achieving net zero energy and waste. To achieve the same, the project has already started implementing certain measures, such as installing an organic waste composter to divert the on-site wet waste, continuously monitoring the facility's performance on energy and waste through the Arc platform, etc. 
for more info visit: https://www.gbci.org/
61