6 stations on WR and CR finalised for redevelopment and modernisation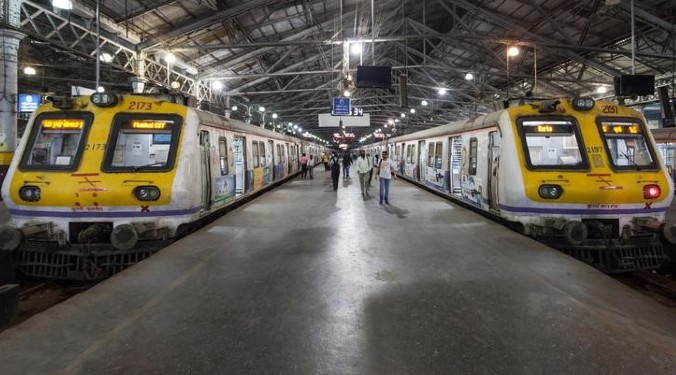 In an effort to alleviate congestion and accommodate the growing number of passengers, the Mumbai Rail Vikas Corporation (MRVC) is undertaking a redevelopment plan for several railway stations in the city.
The project, part of the Mumbai Urban Transport Project (MUTP)-3A, aims to revamp 18 selected stations on the Central and Western Railways. By modernising these stations, the MRVC aims to enhance passenger capacity and improve the overall commuting experience.
The Mumbai Railway Vikas Corporation (MRVC) has initiated a comprehensive redevelopment plan that includes six stations on the Western line: Khar Road, Kandivali, and Mira Road. Additionally, on the Central line, Ghatkopar, Neral, and Kasara stations are also part of this ambitious redevelopment project.
Significant progress has already been made in the redevelopment project. Tenders for the redevelopment of Khar Road, Mira Road, Kandivali, Ghatkopar, Neral, and Kasara stations have been awarded. Currently, work is in progress at Khar Road and Ghatkopar stations, following a phased approach to effectively manage costs and ensure smooth execution.
Looking ahead, several other stations are scheduled for redevelopment. On the Western line, the stations in line for redevelopment are Mumbai Central, Santacruz, Bhayandar, Vasai Road, and Nallasopara. On the Central line, Bhandup, Mulund, and Dombivali stations will undergo redevelopment, along with GTB Nagar, Mankhurd, Govandi, and Chembur stations on the Harbour line. Tenders for these stations were uploaded on June 7 and are set to open on July 17.
The MRVC anticipates that the construction work will be completed within a span of 36 months. The redevelopment plan follows a successful model implemented at Andheri, Borivali, and Goregaon stations. These previous projects have significantly reduced congestion and improved passenger dispersal through the construction of decks.
The redevelopment of railway stations in Mumbai is a vital initiative to tackle congestion and enhance the commuting experience for the city's daily passengers. By focusing on smaller stations that have experienced a rise in footfall, the MRVC aims to modernise infrastructure, increase passenger capacity, and ensure smoother travel across Mumbai's rail network. The redevelopment project promises long-term benefits, including reduced congestion and more efficient transportation for both residents and visitors in Mumbai.
42