Agra Metro train marks a milestone in the city's transportation development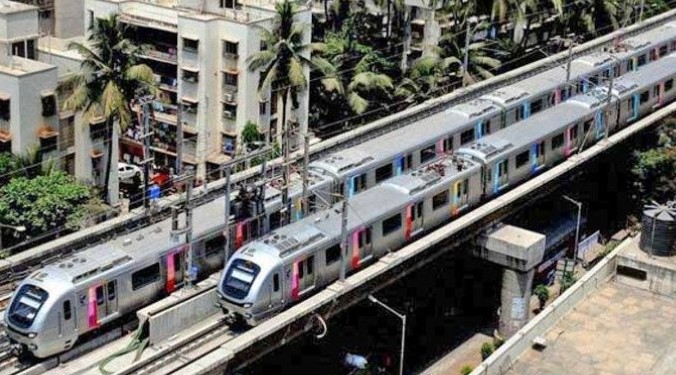 Sushil Kumar, the managing director of Uttar Pradesh Metro Rail Corporation, expressed his excitement about the significant day for the people of Agra. The first successful trial run of the metro train on a 3 km-long viaduct showcased the seamless operation of all train systems and equipment. With a strong commitment to initiating metro operations in Agra soon, the goal is to ensure timely completion of the Agra Metro Project.
The unexpected sight of the metro train running from the Ramp Area of Agra Metro Depot to Taj East Gate Station, spanning approximately 3 km, delighted citizens. Previously, low-speed train trials were conducted on the ballasted track at the Agra Metro Depot. However, this time, the Agra Metro train smoothly transitioned to Taj East Gate station on a ballastless track, marking a significant achievement, according to officials.
Distinguishing itself from other metro systems, the Agra Metro will operate without overhead equipment. Instead, the trains will draw power from a charged third rail parallel to the track. This innovative approach ensures that the metro system harmoniously blends with Agra's skyline, preserving the city's heritage and beauty.
The successful trial run signifies a major milestone in the development of Agra's transportation infrastructure. The Agra Metro Project aims to enhance connectivity and provide convenient transportation options for residents and visitors alike.
41