At Techny Chemy, "Attitude determines your Altitude"
We recruit employees without any gender biases. Our key factor for recruitment is not their talent or educational qualifications but their attitude towards learning, says, M. Vimal, Vice President Marketing, Techny Chemy.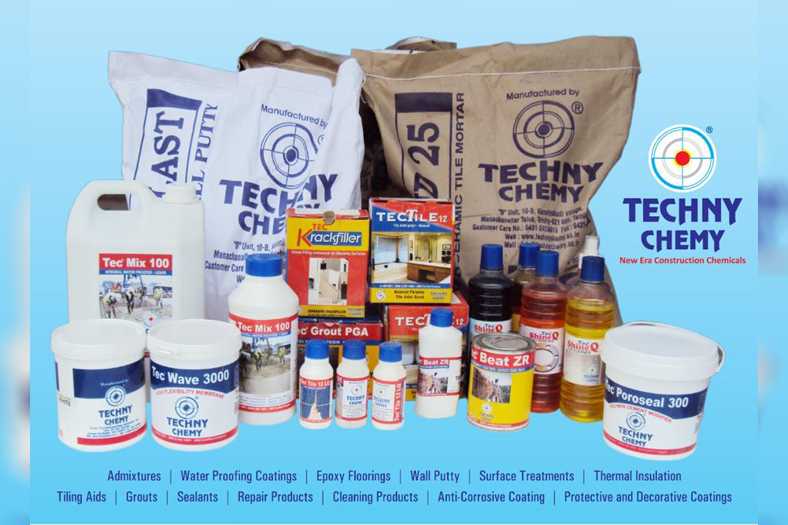 How has Techny Chemy's growth story been in India so far?
Our organization just commended 15 years of run down in the Indian market. We started as a small manufacturing unit and multiplied our facilities by 5 times in a span of 15 years. We currently operate and cater to all southern states – Tamil Nadu, Kerala, Andhra Pradesh & Karnataka, through direct offices & channel partners. We have infiltrated profoundly in the secondary and tertiary cities enabling us to have a strong foothold in the market. Our sales turnover has expanded 25% year on year on all our product and service businesses. Our goal is to extend our services on a pan-India basis in the next 5 years.
What has been the contribution of women in the firm to attain this feat?
The women employed in our company are a strong pillar; they work at all levels of the organization. Take me for an example. I started in middle management and now became Vice President; I am living proof of that. We promote all functions of our organization on an equal footing right from production, administration, finance, sales to services. Our HR department is constantly identifying talents and training them to take on other roles in order to grow in our organization.
As a company what are some of the practices you adopt in your workspaces to ensure an equitable ratio of men and women?
Our company's open-mindedness and nurturing talent capabilities have expanded to such a state where we have plans to transform one of our branches as an all-women branch. This is to show our society that even in the industry of male domination, women employees perform at all capacities easily. We have a separate ladies room and above all we have day nurseries with a play area in the factory to look after the children of our employees. We recruit employees without any gender biases. Our key factor for recruitment is not their talent or educational qualifications but their attitude towards learning. As the saying goes, "Attitude determines your Altitude", is exactly what we follow. To be more specific, about 45% of our current employees are women. If we take our production unit alone we have 70 % women employees not only as labor but also in key positions like quality control and ISO implementation.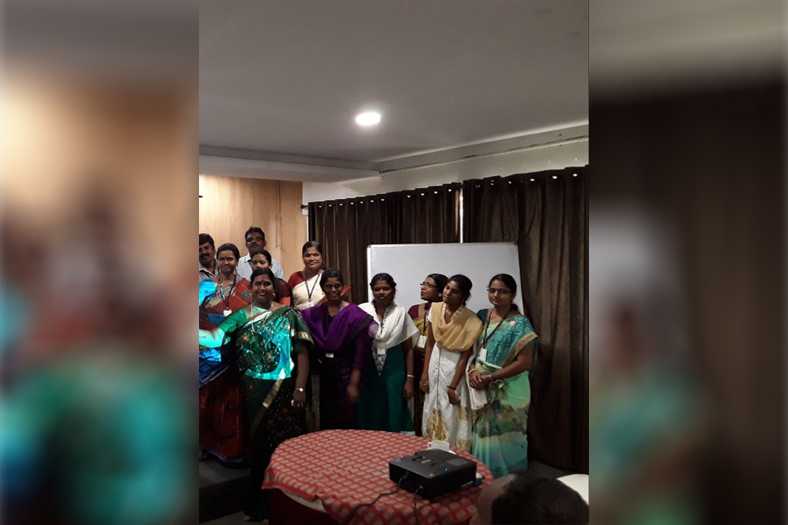 Unlike other Asian countries, the participation of Indian women in core jobs related to the manufacturing sector is scarce. What are your views, what needs to be done?
Yes, it's the harsh reality that has to be accepted. Women are not involved in the hardcore occupations in India and we can see they have a low presence in trade unions compared to other countries such as Indonesia, where the central trade member league consists of 36% women, which creates more opportunities for females, including their training. (Source: International Labor Organization)
Accepting women into core manufacturing positions is still a long way off. In recent news, we also learned that an electric scooter manufacturer has announced that their manufacturing unit would be fully operated by women. And it's making progress in terms of economic growth and equality towards women workers.
Government efforts to empower women have opened a multitude of avenues. Indian women entrepreneurs can benefit from the Trade Related Entrepreneurship Assistance and Development (TREAD) scheme, which offers reduced financing rates and credit guarantee plans. (Courtesy: International Labor Organization). These women entrepreneurs can contribute to the upliftment of women laborers if they venture into core sectors. I recently saw a video of a session of the Australian parliament where a lady spoke about inequality among her cabinet members. Statistics show 38.6% female and 61.4%, male (Source: www.aph.gov.au Table 1: Composition of Australian parliaments by party and gender- (by chamber), as at 8 June 2021). Experiencing this type of disparity prevails not only in Asian countries but also in other developed countries. In India, where the rural populations are high, we should examine the deeper issues that are prevalent. Many households in rural India lack adequate sanitation facilities and so do primary schools. With the non-availability of washrooms, female students tend to avoid schools that stifle their growth. The same applies to factory buildings. Factories, either neglect it or avoid it altogether, a fundamental right that everyone should have. Female workers have minimalist facilities or common restrooms adding to their pain points and make the work environment unsuitable.
If we empower women's economic demands in response to shifts in traditional gender roles, we can achieve an equal distribution of duties between men and women. As a result, policies that promote women's work and address insensitive gender biases must be carefully crafted. Good and clean sanitary facilities would take away their inhibitions when entering this sector. Promoting maternity leave rather than parental benefits, for example, will try to move away from "protecting" women to "empowering" them. If you look at the bigger picture, India has 48.04 % females and 51.96% males. (Source: United Nations – World population prospects 2019). Thus, the female workforce has the opportunity to contribute to the overall economic development of India and to enrich our country.
6