Big 5 Global 2023: Pioneering the future of construction in MEASA region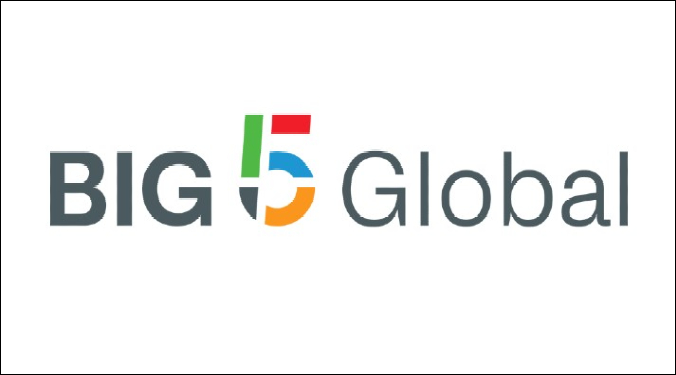 Big 5 Global, in its 44th edition, is set to be a remarkable event in Dubai, uniting the global construction industry.
Taking place from December 4 to 7, 2023, at the Dubai World Trade Centre, the event aims to facilitate valuable business networking, partnerships, and knowledge exchange among its 2,200+ exhibitors and 68,000+ attendees from over 150 countries.
The construction industry in the Middle East, Africa, and South Asia (MEASA) region is flourishing, with active projects amounting to over $7 trillion and recently awarded projects valued at $3.8 trillion, according to ABiQ. This growth attracts stakeholders from around the world, making Big 5 Global a pivotal platform for both local and global companies seeking to connect with decision-makers.
The UAE Ministry of Energy and Infrastructure continues its support for Big 5 Global, underscoring the importance of industry collaboration in addressing climate change. Ben Greenish, Senior Vice President of Construction at dmg events, the event organiser, highlighted the event's role in showcasing ground breaking ideas, technologies, and expertise, fostering international collaborations, and promoting sustainability in the construction industry.
The event encompasses eight specialised events covering the entire construction value chain, accompanied by twenty country pavilions, showcasing construction solutions and innovations. Additionally, it presents over 50,000 products and solutions, featuring both established and new-to-show brands from around the world.
The Big 5 Global event is not just about exhibitions; it fosters thought leadership and provides a platform for industry leaders, experts, innovators, and practitioners to discuss and drive the regional construction market forward. In 2023, the event includes the Big 5 Global Leaders' Summit, Big 5 FutureTech Summit, and Big 5 Talks, covering diverse streams like Project Management, Concrete, Geotechnical, Architecture, Solar, Facilities Management, and more.
Through events like the Big 5 Global Leaders' Summit, participants emphasise the need for actionable sustainability initiatives, stressing the importance of collaboration between the government, private sector, and the public to achieve energy efficiency and wellbeing in the built environment.
This year's Big 5 Global will also host the 3rd edition of the Big 5 Global Impact Awards, recognising excellence in innovation, sustainable development, technology, and digital achievements in the construction industry across 19 categories. The awards further inspire and encourage advancements in the construction industry.
For more info visit : https://www.big5global.com
61