Coveted 'The Real Woman Awards', presented to women with mettle from the male dominated construction industry!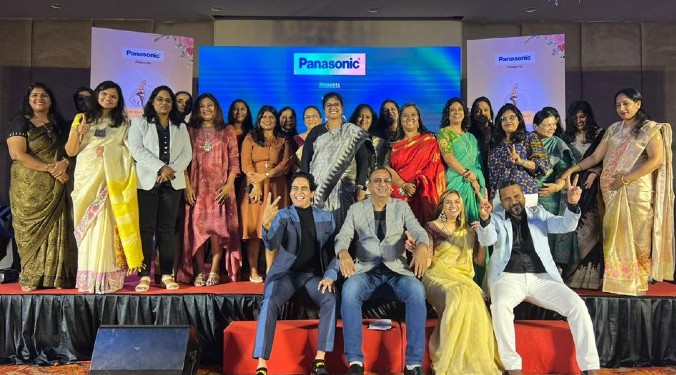 The 4 th Edition of the coveted "The Real Woman Awards", a celebration of women from construction industry shattering the glass ceiling in one of the last male bastions, was hosted at Radisson Blu.
The Real Woman Awards, acknowledged and felicitated women entrepreneurs from construction industry, a domain not many women venture into, for their outstanding contribution at a glittering ceremony. The earlier three editions held at Mumbai, Pune and Ahmedabad saw women of excellence from construction industry being bestowed with recognitions.
The grand evening gala show with much pomp and glamour was hosted by Bollywood and TV actor Aman Verma. Guests of Honour Dinesh Aggarwal, Jt. Managing Director, Panasonic India; Actor Sai Ketan Rao of Pellikuturu Party and Star Plus TV serial Mehndi Hai Rachne Waali; renowned architect, Interior Designer and Urban Planner and President, ARK Reza Kabul Architects, Ar. Reza Kabul; Aditya Gowra, Founder and Director, Gowra Ventures Pvt. Ltd.; Ar. Aparna Bidarkar, Principal Architect, Hue Designs and Principal Partner Architecture & Design Office; Dr. Sugandha Singh, Dean IIIC, R&D, FD & Prof CSE, Hyderabad Institute of Technology and Management; Ravi Kiran, Founder, Form Studio and Nihar Chheda, VP Strategy, Prince Pipes; graced the occasion. Panasonic has been a staunch supporter and Title Sponsor of this intiative throughout its journey.
The event was also supported by Industry giants like Prince Pipes Ltd, Lutron, Ravel Electronics, Kitech and more The winners of the awards in the various categories were Ratna Kalluri, Sustainable Spaces; Navita Singhal, Architect – Residential Projects; Sanngittha Segu, Farm homes – Developer; Sucharita Vasista, Water Systems; Rachitha Modupalli, Interior Design – Home Interior; Rukmini Vedantam, Structural Audit; Vasundara Parthasarathy, HVAC & R Solutions; Dr Sridevi Rao, Landscape Architect; Dr Saadeepani Vajje, Green Building Consultant; Vijayadurga Koppisetti, BIM Services and Simulation; Sivaranjani B, Digital Solutions; Rishika R, Landscape Designer; Meera Matampally, Heritage Architecture; Meena Shah, Interior Products; Meena Murugappan, Eco Habitats; Leena Chowdary, Architect – Commercial Projects; Lalithavani R, EPC Projects; Keerthi Masna, Engineering Trainings; Juhi Jaiswal, Design and Build Projects; Divya Gulechha, Interior Designer – International Projects; Avantika Agarwal, Interior Designer – Office Design and Ashmi Shah, Interior Designer – Residential Bungalow.
Women in construction industry is a rare breed, very few prefer to venture into this field. But those who did foray, that miniscule section of women did with enormous grit and determination. They adopted to the work ambience, which is not often women friendly, but their resolve to beat the adverse and hostile circumstances, continue to stay ahead and excel makes them superwomen and they deserve recognition, says Sheetal Bhilkar, Founder of The Real Woman Community The winners were selected by a seasoned jury panel comprising of Lakshmi Govekar, Partner & Principal Architect, Skyline Architects, Mumbai and Mukesh Jaitley, COO, Kolte Patil Developers
Ltd., after a through scrutiny of each applicant for the various categories and the most eligible among them were presented the prestigious awards. This initiative is conceptualized and executed by Vijay Dalwani, Founder of The Real Woman Community.
For more information visit:  www.realwoman.in
34