Dialogues – Building Material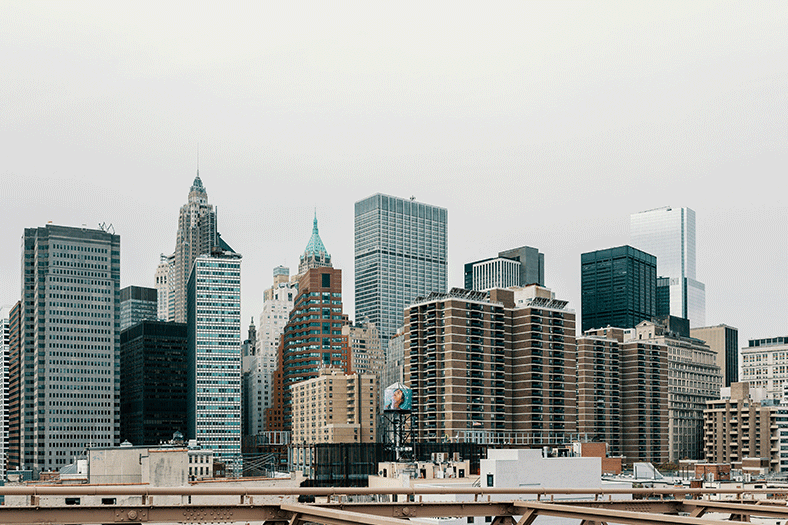 Apart from form, function and aesthetics, the existence of architecture and design owes a lot to the building materials for bringing into existence "The Sign of Design."
The importance of building material in architecture and design
In an attempt to understand the importance, impact and the changes in the way building materials are perceived and is also being utilized we reached out to different architects and designers. We realized though the charm of the age-old traditional material continues. The focus on use of local and sustainable materials has gained precedence. Likewise use of PEB and pre-fabricated materials is also on the rise.
Principal Architect Niraj Doshi from Niraj Doshi Design Consultancy believes "The elegance of natural materials which is the result of millions of years of geological or biological evolution still works in India. Owing to this phenomenon we have an amazing choice of natural stones such as marble, limestone, sandstone, basalt, trap stone and granite etc. This natural material is great not only from the performance point of view; it also ages gracefully with the building and defines the character of architecture while enhancing the ambiance of the space. It is significant for us and this is what we wish to celebrate by incorporating in most of our designs."
While the use of traditional materials continues, the acceptance for sustainability and sustainable building materials is something to be proud of in the contemporary architecture and design scene. Rohit Suraj, Design Director & CEO, Urban Zen says "There is a paradigm shift in the design language and building materials in architecture and design. For instance, sustainability is not part of a trend that comes and goes, rather it is a duty. Intertwining intangible elements that cultivate mental health in everyday life in urban and architectural projects is crucial to create impactful and successful developments that elevate the human experience. Modern sustainability requirements for buildings and the new paradigm for urban development have brought to the forefront new tasks for current society and businesses, e.g. the provision for energy efficiency in buildings, sustainable (green) waste-reducing construction methods, urban renewals, universal design, participation in public discussion, placemaking, the use of information and communications technology (ICT) tools for design."
"A carefully selected building material for a design has the power to impact the geographical, historical, cultural, and political relevance along with making for a congruous environment," points out Abhigyan Neogi, Principal Architect, Chromed Design Studio,"The building site and the nature of the surroundings ascertain the choice of building materials to be used as well as the building type and form."  "Building material," believes
Sumit Dhawan, Principal Architect, Cityspace' 82 Architects, "many a times determines the overall scale and proportions of the structure. For instance, an RCC structure cannot form into a sleek and slender facade design. The outcome will always be bulkier as opposed to using steel for a facet design. One must take into account the tolerances depending upon the typology of the building material selected. Hence, building material sets an overall concept for the project. Alternate building material can also be used in order to either gain aesthetic value or sometimes functional value. Building material can play a prominent role in the technical aspects of a built form which include factors like insulation, acoustics etc."
Debaditya Goswami & Shivani Khanna, Architects, Studio Crypt opine apart from other factors which might determine the use of the building material. The material itself should be easily manageable and this in turns increases the chances of it utilization across different projects "Building materials must be manageable and non-complicated for the labour to handle. These materials include unitized presized elements like glass, steel, the most humble- brick or in situ variations like concrete. The unconventional materials such as bamboo or earth also prove to be efficient as these effectively serve both, the functional and aesthetical regime of a building."
Rohit Suraj, Design Director & CEO, Urban Zen
Building materials for sustainable architecture
Recycled products, materials manufactured with resource-efficient processes, natural, abundant, or renewable materials, locally available, non-toxic materials, low VOC products are greatly desired in sustainable architecture designs. They improve IAQ since they are non-toxic and less hazardous to the occupant's health. At present, it is necessary to reduce contact with everything that is used in multi-story buildings: elevator, elevator buttons, door handles, surfaces, and, above all, neighbours.
Abhigyan Neogi, Principal Architect, Chromed Design Studio
Use of locally available building materials in Tier I and Tier II cities
Looking at diverse weather patterns in India, the locally available building materials hold the most significance in the construction of properties in tier II and tier III cities. Making use of locally available materials supports the local economies of the concerned city while reducing the impact of transportation on the environment. They are most sought after as they match the design aesthetic of the area and are more durable in the climate.
Using the locally available building material of the area such as timber, stone etc. increases the structure's sustainability while also reducing the carbon footprint produced. Indigenous construction material takes into account the environmental factors and available resources of the city. They transform the buildings with a technical skill that results in meeting the accommodating values and ways of life fit for mass consumption. With comparatively cheap labour and affordable real estate, independent properties have the power to make a permanent impact on the construction and the future use of a structure in the involved cities.
Aparna Kaushik, Principal Architect, Aparna Kaushik Design Group
Role of PEB and prefabricated structures in addressing infrastructure needs
Technological improvements over the several years have contributed immensely to an enhanced quality of life through various new products and services. With modern-day requirements for more complex and sophisticated structures, prefabricated structures come in handy, offering uncompromised functionality and design flexibility. PEB structures are completely enclosed systems ensuring energy efficiency, optimum weight and cost, and above all, designed to fit specific user requirements.
Ar. Sumit Dhawan, Cityspace' 82 Architects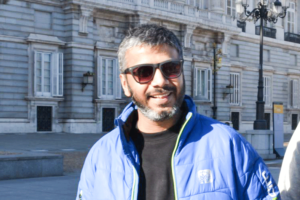 Use of conventional building materials may become optional
Depending upon the context and concept, materials like glass, stone, wood, ACC blocks, thermal insulated blocks, as opposed to conventional building materials can play an important role in the framework of creative and innovative designs.  Instead of going for a regular wall, one can even use glass as a structural member these days. Steel is another material that is gaining extensive popularity in the market. Modular construction techniques like prefabricated systems and pre-engineered buildings that are manufactured at a factory and then assembled on site will ultimately form to be the future of architecture.
Ar. Debaditya Goswami & Ar. Shivani Khanna, Studio Crypt
Construction chemicals for the new age architecture
The current scenario is facing crucial challenges like excessive population, excessive demand for a sound and long-lasting construction and demand for quick construction. One solution to the above lies in the oddly sustainable bulk and hardy material- concrete. We may see our future in a large variety of admixture based concrete. Admixtures are chemicals added to concrete to alter its strength and setting duration.
With a prime concern towards the environment in tow, the nature of the admixtures will slowly switch to friendlier solutions like self-healing concrete. Self-healing concrete comprises of an organism-based admixture that produces limestone to fill gaps and cracks in concrete. These materials essentially make for a living skeleton, elongating the longevity factor in a building. Such organic water-based technologies in conventional materials will pave the way forward.
16