Ergonomically Designed Creations– OUT.SIDE and Marmorea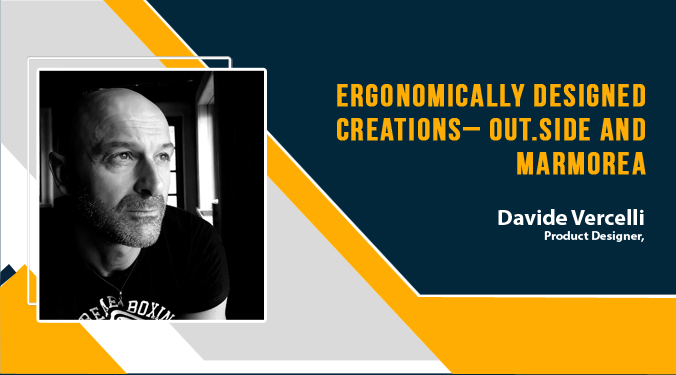 What is your idea of good product design?
The idea behind the design is not related only to beauty or a particular shape of one product. Today, well-designed products are easy to use, with an ergonomic study behind them to satisfy the needs while being sustainable. Design is also how you produce it, how you pack it, and how you will dismantle it.
What led you to be a product designer in the first place? If not a product designer, did you ever have a Plan B in your life? Can you tell us about the professional education you received in the design field?
I studied and worked as a mechanical engineer at the beginning of my career, which allowed me to understand what goes behind aesthetics and how technology and materials can be used to get the results I had in mind. However, I have a different point of view because my experience and studies allow me to imagine possibilities that can be achieved using technologies or materials in a completely different way from usual.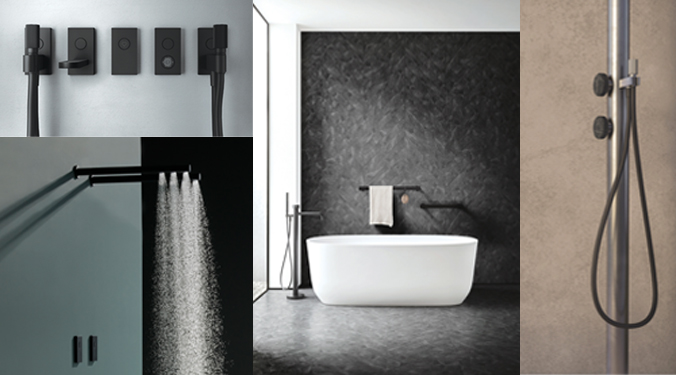 Which design collaborations are required to ensure subsequent generations have access to well-designed products?
It is essential to create a culture of design and aesthetics in people. Studying art and aesthetics is critical in primary school, and developing and encouraging a different point of view in a young designer is necessary. For that reason, I like to collaborate with young designers and design schools to give them another point of view and take inspiration from them for my project.
Who were some of the designers you worked with in your initial days? Likewise, who are the designers you adore?
Franco Albini is one of my favorite designers. This designer was a model of thought and design purity. His ideas for each project were clear and straightforward, brilliant and one-of-a- kind.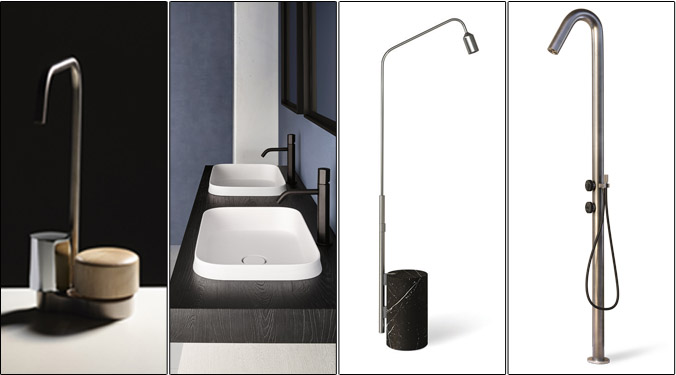 Which was one of the first products you designed that was widely noticed or, as we say, put you in the "hall of fame"?
Dumbo and Medusa, for example, were two products wherein creativity and novel use of technology enabled us to achieve something no one had ever imagined. As a result, the market took notice and appreciated it. Furthermore, the collection for FIMA is also a product that breaks the rules and changes the concept of a traditional basin mixer.
What are your thoughts on good bathroom design? What are some of the "must-haves" for well-designed bath spaces?
The bathroom at today's date is a virtual space in a contemporary house. People and architects today spend much more attention while designing bathrooms than the lounge area or kitchen. What
is very important in constructing a good bathroom is ergonomics. Each day, people spend time in the bathroom preparing themselves for the day ahead or to end it. Therefore, it is important to design and create products that fulfill both of these needs.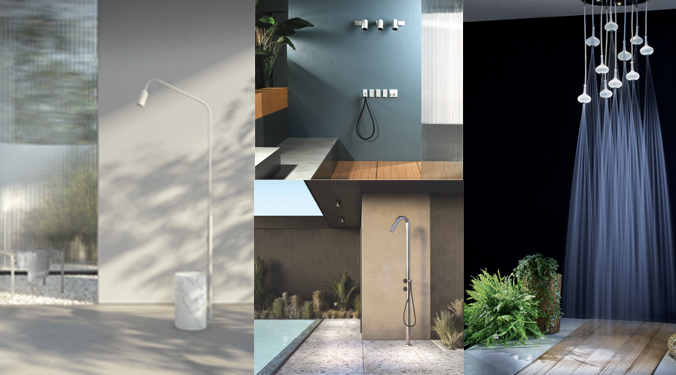 What do events like Salone and Maison and Objet mean to you as a professional?
These kinds of events present a significant challenge to any designer. Before that, you are under pressure to create something special and unique. Your search for something new and explore new possibilities. You are afraid of your job's level, and quality and are excited but equally scared of the feedback you will receive. But, at that point, the exhibition is only the last step towards getting the answers to all your doubts and hopes.
Can you tell us about the latest products you have designed?
The latest product designs are two products – OUT.SIDE and Marmorea, for outdoor use where I have been involved after an extended period, which was spent at home during the lockdown citing the pandemic. It was an opportunity to explore the need to enjoy the outdoor as it was a distant dream during the days spent at home. It was exciting and perfect for me, and I think the two new products' designs express everyone's experience. spend much more attention while designing bathrooms than the lounge area or kitchen. What is very important in constructing a good bathroom is ergonomics.
For more info visit : https://www.archiproducts.com/en/designers/davide-vercelli
12