Goldmedal Electricals launches multi-colored DUOS LED Light for the festive season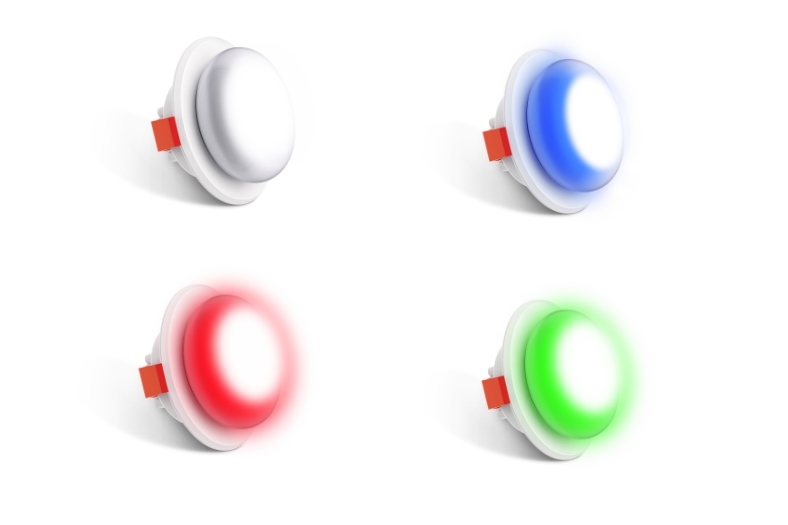 DUOS is easily detachable and allows for a hassle-free installation, removal & replacement
Goldmedal Electricals, the leading home-grown fast moving electrical goods (FMEG) company has launched the DUOS LED light as part of its lighting segment. DUOS is a unique LED that offers two sources of light in one unit. With this launch, Goldmedal is offering an innovative LED lighting option for decorative use, just in time for the festive season.
Goldmedal's DUOS LED light offers a dual lighting solution; it can function both as a down light and as a mood light with light emitting from its sides. The two lights can either be used independently or together to create a beautiful illumination all round. DUOS is incredibly simple to use—depending on the desired lighting option. Designed with an integrated driver, DUOS is also detachable from the front, which allows for a hassle-free installation, removal and replacement. Its light weight further adds to the overall convenience.
DUOS also offers features like:
High lumens with up to 80 lumens per watt
Eco-friendly and energy saver
Beam Angle 100 degrees
Surge protection up to 2.5 KV
Available in different colours lumens for the side light
Polycarbonate housing with anti-glare diffuser
Commenting on the launch of this product, Mr. Kishan Jain, Director, Goldmedal Electricals, said "We, at Goldmedal, have been striving to provide innovative LED lighting solutions that offer convenience and innovation at affordable prices. With the festivities having begun and lighting playing an important role in building up the festive spirit, we have launched the DOUS LED light which is innovative, stylish and offers a touch of color to people's homes."
With the launch of DUOS, Goldmedal's goal is to not only offer lighting solutions but also ensure that it adds a touch of style to user's décor during the festive season. Goldmedal's DUOS LED light is available at all major retail outlets at a starting price of Rs. 560/-.
The company also recently launched an innovative home automation series, the i-Touch Wi-Fi Switches and the smart i-Dock music player where one can listen to music on the phone while charging it. Goldmedal offers variety of modular switches and accessories, home automation systems, luminaries and LED lights, wires and cables, doorbells, PVC pipes, DBs, MCBs and others.
5