Sternhagen launches exquisite Rose Gold Collection of premium sanitary ware and bath fittings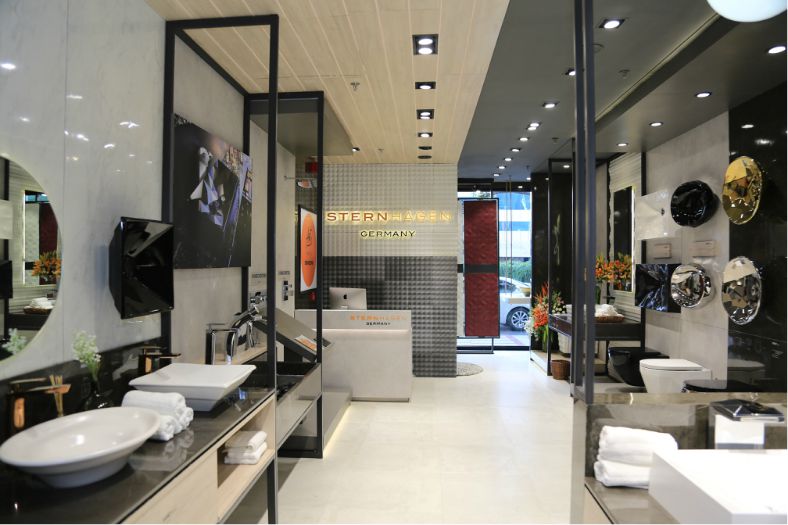 Sternhagen, Germany's premium sanitary ware brand owned by the Acrysil Group has launched their new Rose Gold collection of premium sanitary ware and bath fittings at their store in Atria Mall – Worli. This event was graced by celebrity interior designer Sussanne Khan who unveiled the collection along with Mr. Chirag Parekh, CMD – Acrysil Group.
Sternhagenis committed to offering high quality products that are artistically designed yet engineered with cutting-edge proprietary materials and technologies. Their products are a perfect blend of fine art and flawless engineering – which is the brand's competitive advantage.
Sternhagen's latest addition, the Rose Gold Faucet is the definition of elegance with timeless, neutral pieces that gives a feeling of harmony to any surrounding with an ability to warm up a modern space and stand out in a classic one. The Rose Gold colour is luxurious yet soft and its distinct illustrious glow oozes exclusivity magnifying the essence of your decor beyond compare.
Sussanne Khan, celebrity interior designer said, "Bathrooms are a private space where one tends to spend a lot of time before they step out or even after a long tiring day. This is also the only corner of your home that is frequently visited by your friends and relatives and as such, it only makes sense to create a space that is comfortable yet lavish. Sternhagen's latest Rose Gold Collection exudes that luxury with important elements such as style, quality and innovation."
Also, talking about their latest launch, Mr. Chirag Parekh, Chairman and Managing Director, Acrysil Group said, "Our aim has always been to make Sternhagen the leader in sanitaryware products while providing products that are an amalgamation of high-quality design and technical sophistication. Whether you're looking at a complete makeover or just choosing the right faucet, our latest Rose Gold collection has the qualities to not only accentuate the surroundings, but to also invigorate life into the décor, making it the perfect fit for your new look. These products have a unique colour which is visually appealing, artistic and have an emotional connect with the consumers."
Sternhagen offers complete bathroom solutions and also enjoy the exclusivity of being the only brand to have contemporary and persuasive composite 3-Dimensional Wall Tiles. These creative and innovative wall tiles are available in a collection of six designs like Glam, Diamant, Bossi, Spark, Hexy, and Visua.
26