Hansgrohe launches Rainfinity showers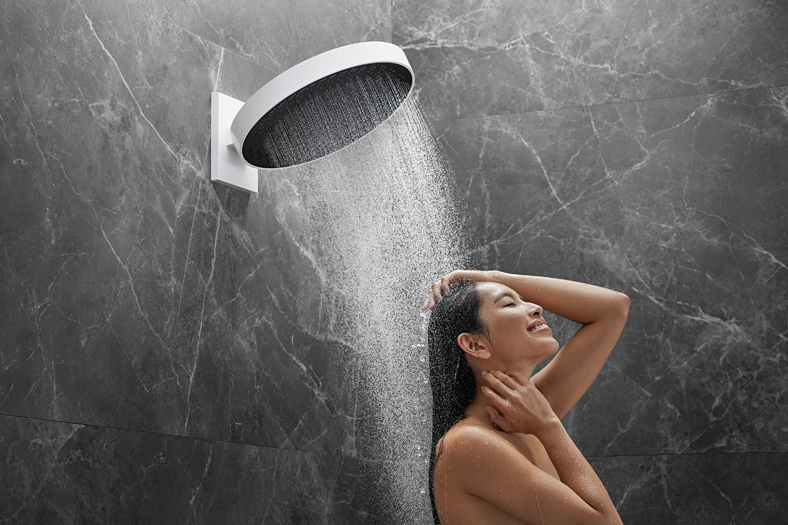 Hansgrohe SE, a German sanitary fittings manufacturer, has launched the Rainfinity shower range in the Indian market. With its concave shape and innovative wall connection, which makes the conventional shower arm superfluous, Rainfinity is nothing short of a trendsetter. The modern surface in elegant, matte white and the contemporary graphite of the simply structured jet disc are a visual highlight in the bathroom.
Rainfinity is a shower to envelop the entire body from head to toe in water, but thanks to the innovative wall connection, the head can also be protected from the spray, as the tilt of the head shower can be adjusted between 10 and 30 degrees, thus guaranteeing a comfortable showering position that, if desired, keeps your face and hair dry.
The three spray modes of the Rainfinity head shower transform your daily shower into a truly extraordinary shower experience. You'll find maximum relaxation in the microfine spray of the PowderRain spray mode. The Intense PowderRain mode with its concentrated jet makes it easier than ever to rinse out shampoo. The RainStream has consistently high spray intensity and massages your shoulders and back. In the hand shower, RainStream is replaced by the MonoRail spray, which provides a soothing regenerative effect on the arms and legs with targeted, powerful, Kneipp-inspired jets.
9