IEE Expo 2020: Indian elevator and escalator industry to grow at CAGR of 7 per cent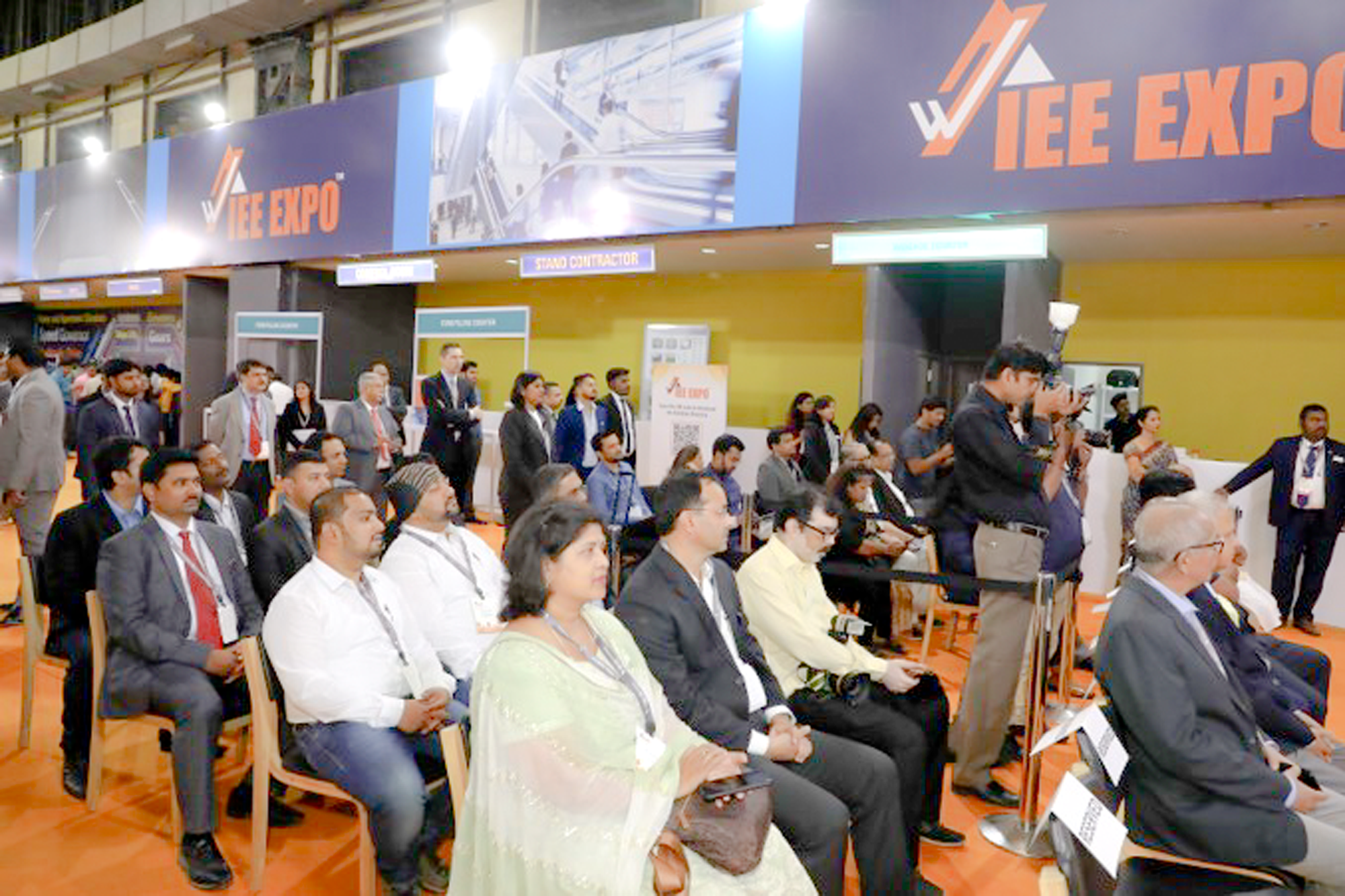 The latest edition of International Elevator and Escalator (IEE) Expo 2020 began on February 27 and received strong participation from countries like India, Germany, the Netherlands, Spain, and Turkey. The bi-annual show scheduled in Mumbai hosts 135 companies witnessing an array of high-end solutions to help leverage the progressive sector of building technologies.
The inauguration soon turned into a gripping session highlighting the latest elevator market trends from a global and domestic perspective. Topics like market trends, geographical product affinity, customer outlook, reasons for market growth and details on the current real estate scenario were shared with the members of the media and other attendees.
Industry expert and consultant, V Jagadish Kumar, Director L'Avenir Consultancy Pvt Ltd said, "Elevators are no more considered to be a luxury but it has become a regular commodity in our lives. Globally, there are nine lakh elevators sold per annum with India being the second largest market in the world. The country has seen an exponential growth of 7-8 per cent and by the next decade, we expect the industry to grow at least 20 per cent."
Also, throwing light on the real estate scenario which is a major market for the elevator and escalator industry, Dhirajkumar S Pandirkar Chief Engineer, MHADA (Maharashtra Housing & Area Development Authority) shared, "It gives me immense pleasure to be a part of the inaugural programme of IEE Expo 2020. The industry will get added impetus by government housing schemes like Pradhan Mantri Awaz Yojna for the affordable housing sector. The target for the scheme is 19 lakh houses and to support this project and allow smooth vertical mobility, the development of this sector is requisite. With many infrastructural projects in the line, technologically advanced elevators and escalators have become a necessity in the country.
Concluding his speech he added, "I hope all the participants and visitors gain optimum industry insights and business prospects during the next three days of the show."
A meeting ground for the elevator and escalator industry
The leading show is an epicenter to meet and network with prominent component manufacturers, suppliers, OEMs, builders, architects and government officials. Recognised for displaying the latest trends from the industry, the show floor is packed with high-quality advancements and solutions covering every vertical under the sector. Companies like IndiTech Systems, EPIC Elevators, Delta PD Pumps, Spectra Controls, ISTS Inc., Rudraksha Electricals, KY Industries, RITEOHMS (R. B. E Electronics), Tedra Automotive Solutions and Bestomech Industries are some of the companies displaying advanced solutions at the showfloor.
A win-win situation for both exhibitors and visitors
Along with the companies displaying technological advancements, top brands at the show include Arkel, Akis Motors, ADCO, Bharat Bijlee, ButkonAsansör, Blain, Canny Elevator, Çelik Ray, EC India, Epic Elevators, Fermator, Genemek India, Inova Automation, Giovenzana, Kinetic, MAS Industries, Marazzi, Montanari, Mahabali Steels, Mayr, Mona Drive, Sigma, Sicor, Raloe India, NBSL,Tectronics, and ZIEHL-ABEGG.
Exclusive business meetings between exhibitors and decision makers from key OEMs will be a major part of the three-day show. The strategic partnership between IEE Expo and Maharashtra Chamber of Housing Industry-Confederation of Real Estate Developers Association of India (MCHI-CREDAI) has also played a vital role to attract real estate builders and developers who will benefit from the opportunity to explore the latest entrants and alternative technologies for various infrastructural developments around the country.
Seminars with industry experts to gauge the current dynamics and future prospects
Day two of the show will host a series of seminars and panel discussions throwing light on important topics like the Indian elevator market, future design and developments of energy efficient gearless permanent magnet synchronous machine for elevators, safety updates for the sector and guide rails. The knowledge-oriented sessions will be organised by experts like Vinay Patwardhan, Deputy General Manager – Applications Engineering, Bharat Bijlee; Technical Marketing Manager, Inova; Anurag Misra – General Manager Raloe; and Kumaraswamy – Managing Director, Monteferroto name a few.
The leading show for vertical transportation under building technologies will serve as a perfect mix of sourcing, building strong networks and gaining insights about the future trends making the platform the apt business hub for the sector.
1