Industrial Smart Cities focuses on catering to the needs of businesses and industries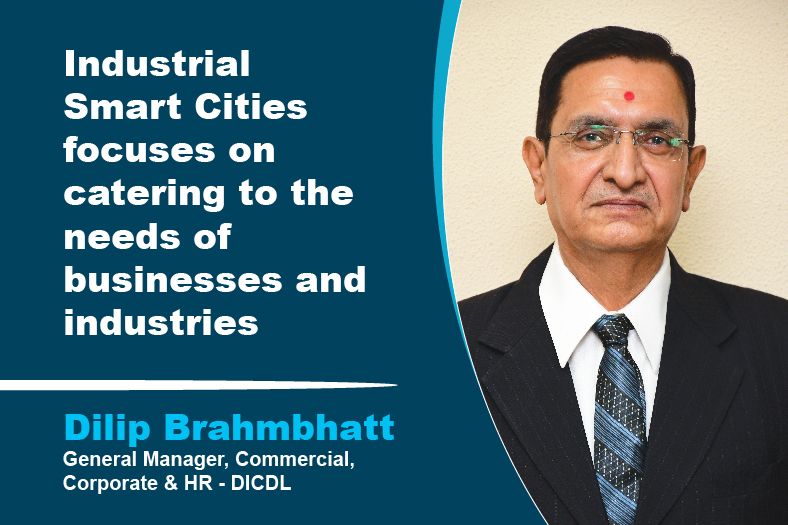 Such cities are planned for an equal distribution of open green spaces and social infrastructure, they also help the country in maintaining the triple-bottom-line i.e economic development, environmental protection, and social development says Dilip Brahmbhatt, General Manager, Commercial, Corporate & HR – DICDL
How do smart cities enhance residents' quality of life and support sustainable urbanization?
There is a paradigm shift in the manner in which cities are being planned and designed; the problems our existing cities face in terms of safety, traffic congestion, lack of open green spaces or social/cultural facilities directly informs what all we need to address or incorporate in our future cities. Research has consistently shown that cities where people walk more and drive less are healthier cities. The automobile is losing out to the transit and pedestrians, and people (residents, visitors and workers) are the main focus of city-building. 
The Industrial Smart cities are planned for an equal distribution of open green spaces and social infrastructure. The smart cities work on the guiding principle of Live-Work-Play. The guiding principle emphasizes creating a people centric city; creating a smart social and physical infrastructure with more pedestrians and cycle tracks and creating a city that integrates arts, culture, and education for socio-economic growth of its inhabitants.
Industrial Smart Cities focuses on catering to the needs of businesses and industries. While the businesses and industries will create jobs for people, the residential zones will ensure that the employees and their families can walk to work & improve their quality of life in a pre-planned city ensuring the requirement of its citizens to fulfill their aspirations.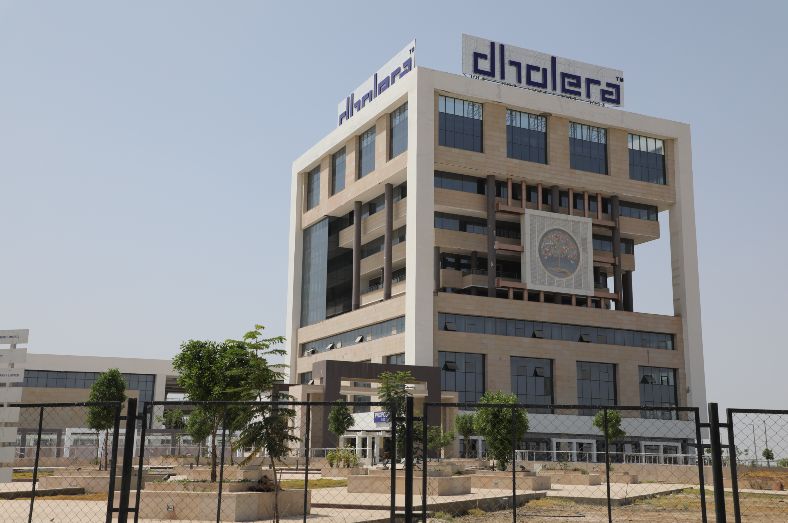 To what extent does data play an important role in achieving these goals?
Data plays a very crucial role in Smart cities operations. Smart Cities adopt a City Integrated Operations Centre which is a long term one city holistic platform strategy. The smart cities can ensure the interworking of all systems, processes and activities. This eliminates information and operational silos, aids collaboration between city agencies, ensures sustainable use of limited resources and brings greater efficiency in delivering city services for a better quality of life. All of this, while creating an environment of robust economic growth.
What are the key products and technologies which will consistently play an important role as smart cities grow in India?
To meet the rising needs, the industrial output too needs to keep its pace. Technological innovations have to be introduced such as the latest being smart cities and smart industrial cities. With the availability of high-speed internet connections and application of artificial intelligence, the Internet of Things and many more efficient gadgets and machinery available are increasing, even our cities and industries will evolve.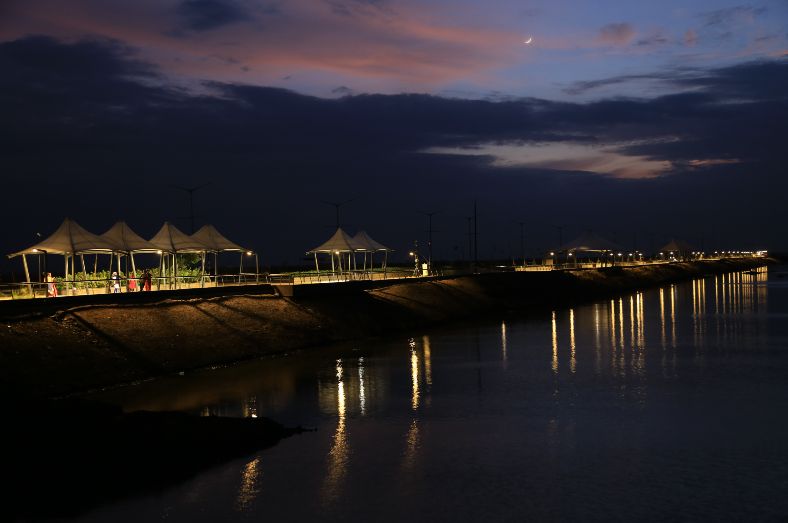 How can industrial smart cities help build a sustainable India? The Future of Industrial Smart Cities in India?
Industrial smart cities aim to improve the quality of urban services or reduce their costs. It stands out for its specificities: smart management, lifestyle, mobility, housing, as well as a smart economy. Their main goal is to reconcile technological innovation with the economic, social, and ecological challenges of the city of tomorrow. Their main objective is maintaining the work-life balance and thereby providing a better quality of life: how to live better together while respecting our environment. In real terms, the industrial smart cities will help India maintain the triple-bottom-line i.e Economic Development, Environmental protection, and social development, and thereby developing a sustainable India.
Industrial smart cities will lead the economic growth in India and will drive the overall growth of the country in all sectors. It will be one of the fastest-growing economies in the world, and the aspiration to be among the top could soon be realized by industrial smart cities.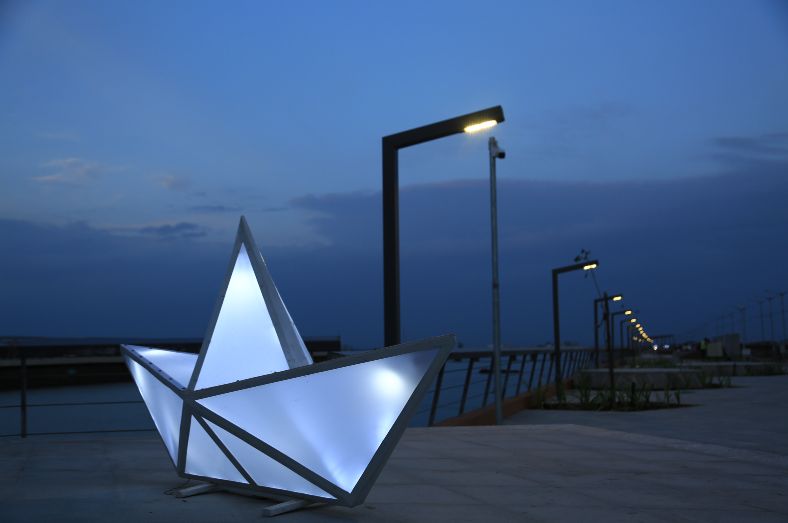 What are the salient features of the Dholera Smart City? 
Dholera, located approximately 100km south of Ahmedabad, Gujarat, is India's Largest Greenfield Smart city being built under the Delhi Mumbai Industrial Corridor, to create a linear zone of industrial clusters. Planned for 920 square kms over 30 years, it is the largest land parcel across South Asia. Being a competent manufacturing destination for industries, Dholera has the right ecosystem for Industrial Establishments. With a vision of 'Plug & Play' approach, the comprehensive land parcels at Dholera are fully ICT enabled and comprehensive infrastructure is offered right at the plot level.
To trigger the development of Dholera, an Activation Area is identified which acts as a catalyst for further investments attracting local and global investors. The Activation Area is spread across an area of approximately 22.5sqkm and has approximately 72kms of roads with an optimum mix of land use comprising industrial, residential, mixed use, recreation and tourism. It also emphasized on its proximity towards the upcoming Dholera International Airport consisting of International passenger and cargo terminal with two runways for smooth operation. Dholera's seamless connectivity with the upcoming 4 lane access controlled expressway, metro rail transit system, common corridor and international airport makes It a preferred destination for any industrial establishment.
27