Invoke the spirit of festivities in your home interiors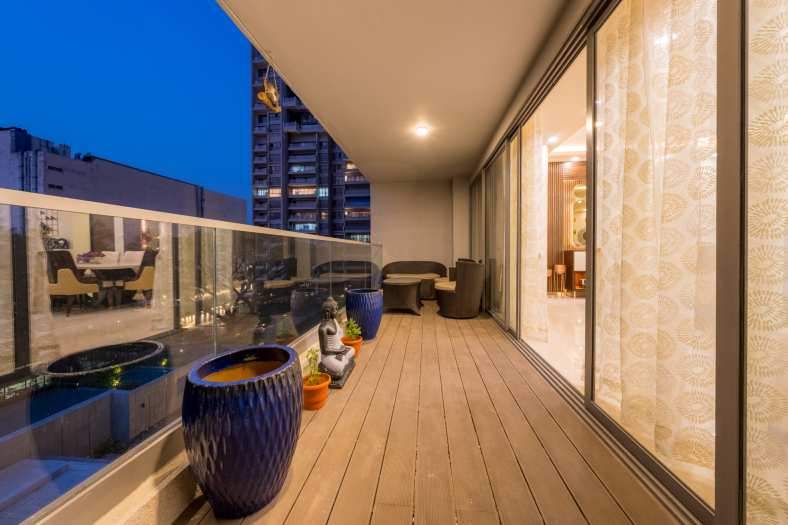 While traditional elements are absolutely essential, one can add a refreshing modern twist to mainstays and make them seem more attractive.
The holiday season is finally here! This indicates fun-filled family time, exchanging gifts, autumn cleaning, and, most importantly – decorating. 2021 is the year of new beginnings, so the same old boring tips and tricks need to be chucked out by adopting a fresher approach to decor. As residents, it is high time that we think outside the box and use all our creative powers to deck the house beautifully for friends and family. While traditional elements are absolutely essential, one can add a refreshing modern twist to mainstays and make them seem more attractive. Here is Aashita Chadha, Co-founder and CFO of the luxury interior design firm "The KariGhars," suggesting how to add a breath of fresh air into your humble homes and hearths.
Diwali is all about spreading the warmth of love and joy to your loved ones. Your home can also reflect this mindset. Capitalize on the Diwali cheer by illuminating your house with multiple sources of light. Right off the bat, the simple Diya can bring a lot of joy into the home. Aashita recommends a DIY Diya-making day. You can paint clay diyas with your friends or family members, which is also a fun activity to keep children engaged and include them in the Diwali festivities. In order to add a rustic touch to your home, one can opt for paper lampshades. These lampshades are readily available in a variety of designs and can easily fit into any aesthetic while casting a warm glow, best suited for a laid-back outdoor gathering. A chandelier is another elegant way to incorporate an element of luxury into your Diwali decor. It can be decked up to match the Diwali theme while packing a punch of luxury during the off-season.
Aashita is a big advocate for accent walls. While painting an accent wall every year might be cumbersome, using temporary wallpaper that can be peeled off after the festive season is a great way to add a whimsical touch to your home decor. In order to ensure maximum visibility, accent walls can be placed strategically at the entrance, where guests can use it as a photo opportunity as well. Painting over an existing wall with the help of stencils can be another enjoyable DIY activity that brings the family closer. Young kiddos can also participate in the formation of the accent wall, occupying their time while you can get other chores done around the house. Your child's bedroom can also be rejuvenated with the help of decal stickers. Decal stickers are easily available in the market, and the installation does not need the assistance of a professional. Therefore, it can be done within a couple of hours, well before the festivities begin.
The devil is in the details – give your home a new lease on life by changing up soft furnishings, by incorporating colors like fuschia, marigold orange and royal blue. While it is redundant and highly wasteful to change furniture like sofas, dining tables, and desks every year, the aesthetic conveyed by this furniture can easily be changed by switching up the textiles used. Opt for bright colors like red, blue, and yellow to hone in on the spirit of Indian festivals. Other supporting colors like soft pastels, neutrals, and black can be incorporated to magnify the impact of these bright colors. Apart from colors, one can also play around with the fabrics of the covers. Contrasting fabrics like jute and cotton or jacquard and velvet can be used in conjunction to highlight the tactile and visual contrast between them. Everything, from the carpet to the bed linens, can be changed in order to match with the overarching theme of the festivities. Table runners and napkins can be coordinated with the colors used in the living room, tying the room together with the help of colors and various textures, which can make a vast difference in how the space is perceived. Velvet, brocade, and silk table scapes can be incorporated into the ethos of the festival. Table runners to hold flowers like marigold along with candle holders can add a beautiful touch to the dining table. Lastly, silverware can also be used as novelty decor items, to bring out the joy and beauty of the festive season.
The festive season is meant to be shared with loved ones. These decoration tips and tricks are a great way to get closer to your family and share some unforgettable moments before your return to the regular grind of life.
10