MAX – A top predictive maintenance solution for metro systems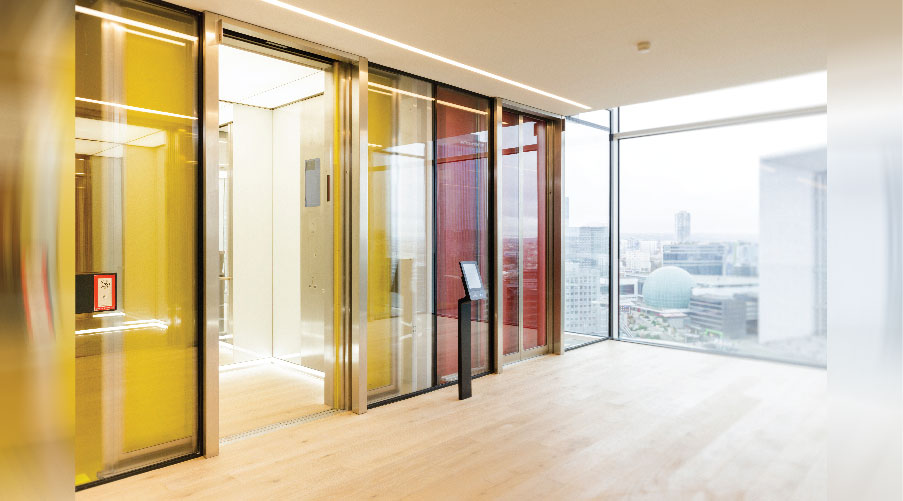 "India's elevator and escalator market projected to grow to $522.84 million at a 9 percent rate from 2021-25."
The elevator and escalator market in India is anticipated to witness a growth of $522.84 million from 2021-25, progressing at a rate of 9 percent. The increasing number of metro and airport projects and robust economic expansion propels this growth. The infrastructure sector in India is expected to experience a Compound Annual Growth Rate (CAGR) of approximately 7 percent, as the Government plans to invest around INR 102 lakh crore in infrastructure projects by 2024-2025.
India has been experiencing a rapid surge in investments in large-scale metro projects, particularly in tier-1 and tier-2 cities, to meet the transportation and developmental requirements associated with urbanisation.
Over the past decade, new metro rail lines have been established near Delhi. Similarly, metro rail initiatives have been launched in other Indian cities, such as Bengaluru, Hyderabad, Chennai, and Pune, with further plans to enhance connectivity.
Moreover, India envisions the construction of new airports to accommodate the escalating demand for domestic and international air travel. The number of airports is projected to rise from 153 in 2020 to approximately 200 by 2040. These advancements, aligned with India's Smart Cities Mission, signify significant progress in infrastructure and technology, positioning India as an advanced aviation hub within the region.
These developments have spurred the demand for intelligent and efficient escalator and elevator systems in India, paving the way for fresh opportunities for leading manufacturers. The primary responsibilities of elevators and escalators at airports and metro stations revolve around reducing travel times and ensuring secure and seamless journeys for travellers.
Particularly with integrating the latest mobility solutions, the evolution of elevators and escalators has taken a significant leap towards efficiency. Smart elevators, including Internet of Things (IoT)-based elevators, can monitor performance, offer real-time maintenance recommendations, provide updated status reports, enable remote control and monitoring, and elevate the overall elevator experience. Notably, TK Elevator's groundbreaking "MAX" represents a predictive and preemptive maintenance solution that revolutionises remote monitoring, substantially augmenting the current availability levels of both existing and new elevators.
Sustainability frequently emerges as a pivotal factor for project proprietors when selecting various mobility solutions. Modern airports and transportation hubs seek mobility systems that are energy-efficient, intelligent, and seamlessly integrated into the operational workflows of buildings.
Elevators, escalators, and moving walks from TK Elevator are prominent in international and domestic airports worldwide. The company's market-leading presence in numerous high-speed rail, train, and subway stations across the Asia Pacific region underscores its prowess in furnishing safe, high-performance, and dependable solutions for airports and large-scale infrastructure projects.
Conclusion:
With a more optimistic outlook on tourism in the upcoming years, it coupled with the continuous expansion of subway and railway networks and the ongoing construction of novel transportation infrastructure throughout India. Substantial opportunities beckon for the foremost manufacturers of elevators, escalators, and moving
For more info visit : https://ap.tkelevator.com/
47