Maximising productivity with precast structures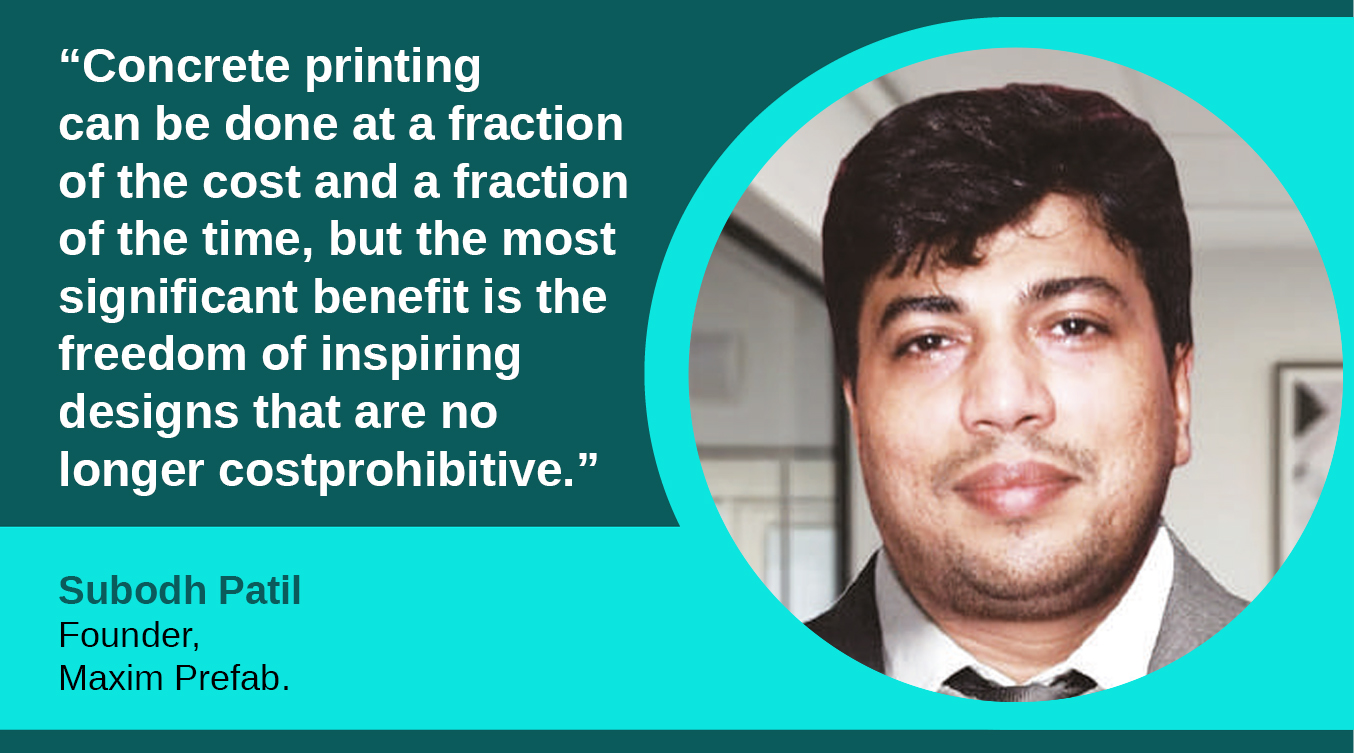 Subodh Patil, Founder of Maxim Prefab, speaks on how automation is changing the landscape for precast plants by making production more consistent.
With developers and government institutions needing to complete projects faster, how has the Indian market adapted to precast ?
Precast structures have a great future in India, allowing for faster construction progress. Connection details behave monolithically, which was a bottleneck in the past. With casting of the member elements, quality control is next to perfection. Moreover, Erection technology has improved. The local material and quality are dwindling, which also matters a lot. The structural element can participate in carrying the load from day one. Hence, progress at work is improved. The artisans who are trained are available in abundance.
In precast plants, what automation techniques are used to reduce labour consumption ?
Automation is changing the landscape for precast plants by making the production process more consistent, efficient, safer, and less labour-intensive. You'll likely consider automation if you're considering building a new plant or upgrading your equipment. While the initial investment may be high, the dividends that can be paid in increased efficiency, safety, and production make automation a sound choice for forward-thinking forecasters. Precast concrete can give contractors the precision from concrete produced in a tightly controlled environment.
How can PEB and prefab play a vital role in making projects more green and sustainable?
PEB Steel has been active in green development for a decade, creating cutting-edge materials and green pre-engineered steel buildings to meet the investors' evolving requirements. Over the past few years, sustainable green concepts have gained more attention in India amid the emergence of green projects, ranging from high-rise condominiums and serviced apartments to office towers, industrial buildings, and steel buildings. As all the parts are manufactured in the factory under the eyes of our professionals, not much of the land is disturbed with unnecessary littering. When we build a building conventionally, the destination site is a mess. All kinds of construction waste are right there on the land itself. We manufactured the parts in the factory and delivered them to the destination, only to be assembled there.
No environment is disturbed, and all the work is done without hassle and neatly. Plastic is used as a raw material, which adds to PEBs being environment-friendly.
What role does 3D printing play in helping precast offer custom- designed solutions ?
Concrete printing reduces seven trades into one and months of work into days. Precast concrete has often been considered the greener, more efficient way to cast and cure concrete and complete construction projects on time. 3D printing with concrete isn't a concept or something new. Concrete printing is a reality that is being utilised all over the world. While some are just learning this disruptive technology, governments, universities, engineers, and developers worldwide are already using the undeniable benefits. This is not the future of construction, and it is already here.
For more info visit : https://www.maximprefabs.com/
18