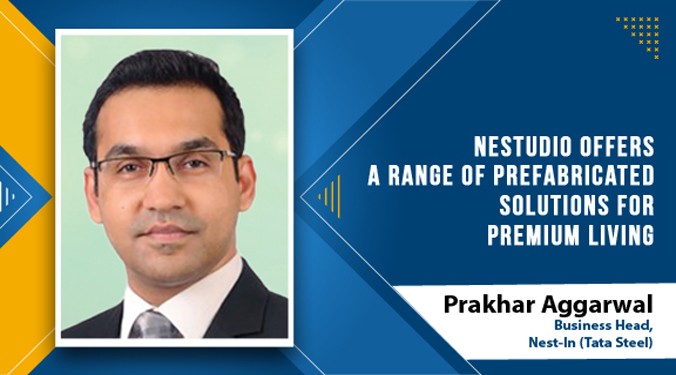 It ensures maximum comfort and hassle-free installation, providing interiors and exteriors with a premium finish says Prakhar Aggarwal Business Head, Nest-In (Tata Steel)


Prakhar Aggarwal speaks on eco-friendly solutions offered by Tata Steel Nest-In
Can you elucidate on the green and sustainable solutions offered by Tata Steel Nest-In?
The rising concerns of global warming and increasing awareness among the people about sustainable living has gained immense prominence. To fuel this momentum and make its presence felt in the nations growth is Tata Steel Nest-In, through its range of steel-based modular construction solutions like Nestudio, HabiNest, MobiNest and sanitations solutions named EzyNest and Smart EzyNest. These prefabricated solutions weigh 5-6 times lesser when compared to brick-and-mortar structures, and uses steel which is 100% recyclable. They also offer environmental savings over a range of life cycle categories, including lesser use of freshwater and material resources.
What role does steel-based modular construction solutions play in timely delivery of deadline oriented projects?
Construction of steel-based modular buildings takes place under a factory-controlled environment, eliminating weather delays and allowing projects to be completed in half the time compared to traditional construction. These prefab structures are detailed to the last millimetre where every part of the structure, including walls, floor joints, roof etc are made according to specific measurements, eliminating the need for excess material.
Given Nest-In's presence and expertise in the construction space, the MobiNest solution was used as specialized isolation cabins and quarantine wards, to combat the Covid-19 outbreak. 128 MobiNest cabins comprising of 551-beds for Covid-19 patients, was set up for the Government of Kerala at Kasaragod district for the welfare of its citizens within a record time of 3 months.
Can you tell us about the most notable projects where your product range has been used?
Nest-In's LGSF structures are designed using state-of-the-art software and consider soil conditions, seismic loads, wind forces and other required parameters for designing. Recently, we have constructed a hostel complex spanning 14,000 sq. ft. and a medical college campus with G+3 buildings spanning 2.5 lakh sq. ft. for clients using the LGSF solution, HabiNest.
The Government of Karnataka wanted to upgrade and modernize 150 Industrial Training Institutes (ITI) in the State and improve the availability of resources with the advanced skills required for smart manufacturing in all the districts and help embrace Industry 4.0 technologies smoothly. Nest-In, known for its quality and timely construction, got into action to construct 150 ITI Centres spanning 11 lakh+ sq. ft. in 31 districts using a customized hybrid prefabricated solution, within a record time of 6 months.
What makes Nestudio a precise solution for prefabricated homes?
Nestudio, a range of premium prefabricated living solutions, enables you to create a premium living or working space with well-designed structures. It ensures maximum comfort and hassle-free installation, providing interiors and exteriors with a premium finish. The structures have a superior strength-to-weight ratio which makes it highly tolerant towards adverse weather conditions. It is a perfect and rapid solution to build an office space, personal gym, farmhouse, cottage, and more.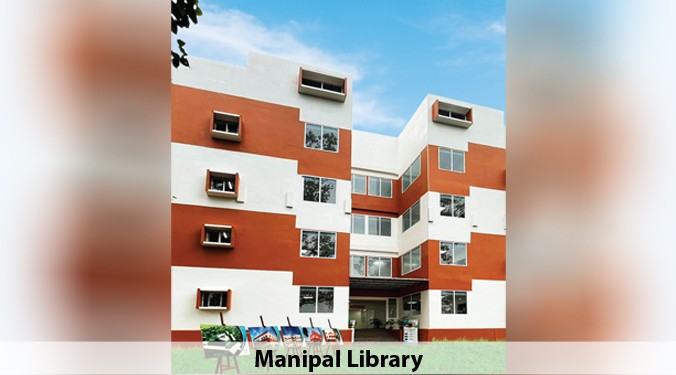 14