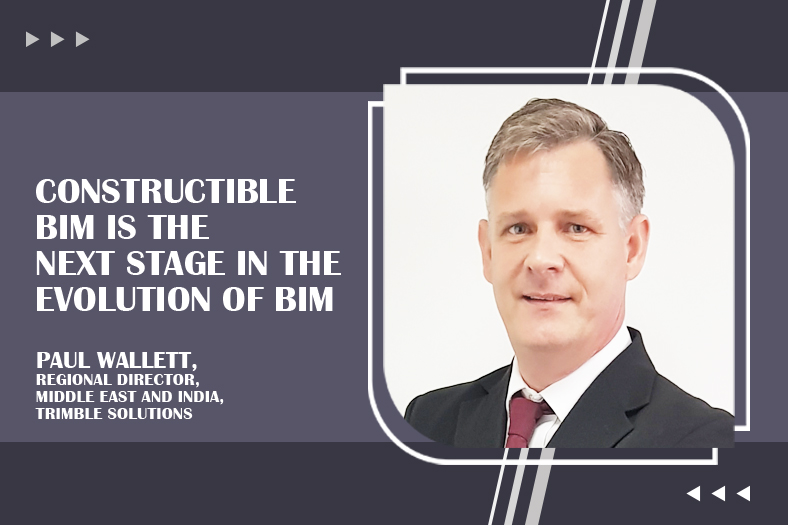 Big advantage of constructible BIM is that precasters can visualize the project models beforehand to accurately manage the project during the production and the erection phase, says Paul Wallett, Regional Director, Middle East and India, Trimble Solutions.
How is BIM changing precast concrete?
Precast construction has grown increasingly popular in India in recent years and has seen a variety of applications ranging from affordable mass housing units to large scale infrastructure projects. The benefits of precast concrete are compelling enough: it saves time, circumvents labour shortage and ensures a high-quality finished product with minimum wastage.
These benefits are maximized when project owners use cutting-edge digital technologies like Constructible BIM offered by Trimble's flagship product Tekla Structures. BIM, along with the precast solution, has already eliminated the need for drawings and data re-entry for the work that has been taken off-site. Constructible BIM is the next stage in the evolution of BIM; as it generates 3D models that are much more accurate and richly detailed as compared to traditional BIM. Given these advantages, Constructible BIM facilitates faster communication and also helps to identify any errors, save time and reduce costs.
Another big advantage of constructible BIM is that precasters can visualize the project models beforehand to accurately manage the project during the production and the erection phase. Implementation of BIM or Constructible BIM when used for any construction project can offer better results as they turn the precast modeling and construction into a faster and more accurate process.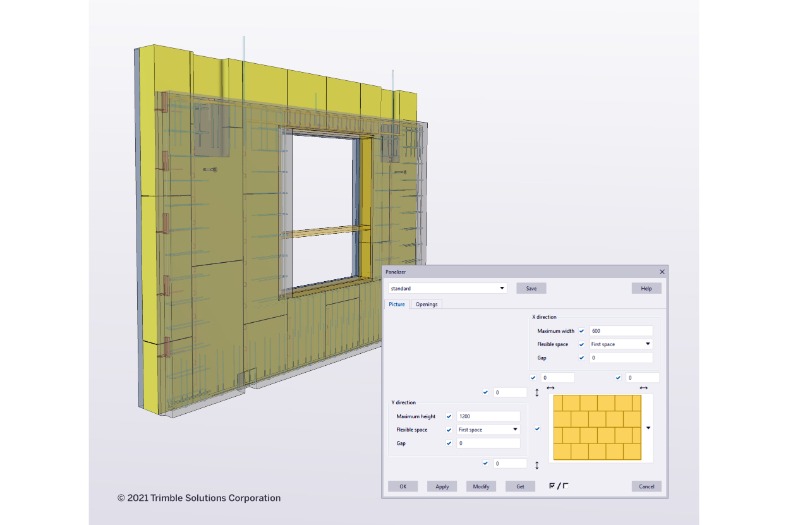 Automation is being witnessed in precast plants to make the process less labour intensive. Comment
This is true. Conventionally, all information had to be put into the precast production machines manually, and therefore human errors were unavoidable and even inevitable. Manually feeding of data from digital models or drawings to physical precast machines is tedious when done manually as the volume of data flow is generally huge. For precast concrete construction to take place efficiently, it is critical that the same 3D models are used by production machinery to ensure accuracy and waste elimination. Automation helps achieve this goal.
Tekla Structures, in contrast to the traditional processes, integrates with other software and precast production machines with ease. This enables full-scale automation. Further, constructible models generated by Tekla Structures also facilitate architectural and industrial collaboration, thereby ensuring high-quality errorless exchange of data. With the use of the same model by the stakeholders and machines, the otherwise painstaking project management happens with much more ease.
How is BIM driving sustainable construction around the world?
Construction industry is today widely conscious of the important role it can play in evangelizing ecological sustainability. This means not only building green or environment-friendly structures, but also making the entire construction process more sustainable end-to-end. Constructible BIM is one such innovation among a host of technologies developed and pioneered by Trimble that helps make the entire construction process sustainable – from design and modeling to actual construction.
According to Trimble's Sustainability Report 2020, Trimble's construction technology solutions have enabled the users to reduce 553,964 metric tons of greenhouse gas emissions annually. Advanced construction technologies have contributed up to 50% less rework and up to 30% cost savings. The waste management has also come down by 30% machine productivity and fuel savings. This in turn leads to less use of transportation which causes less consumption of fuel and less noise pollution. In short, we believe, constructible BIM is helping the construction industry build a greener, more sustainable world for our future generations.
11