New-age mobility and the transformation of infrastructure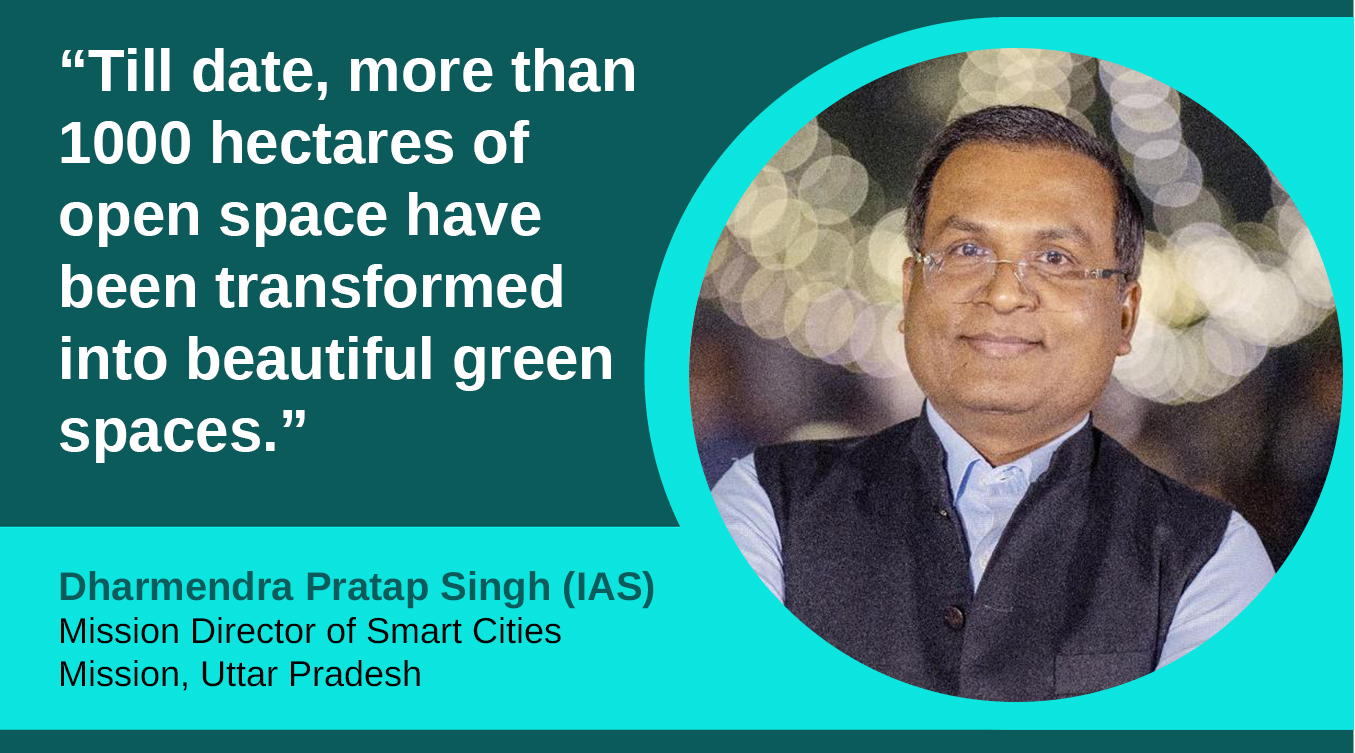 The article highlights the latest transitions and developments in Uttar Pradesh by the Smart City Mission, Uttar Pradesh.
CENTRAL SMART CITY
Under the Government of India Smart City Mission, ten cities in Uttar Pradesh (Agra, Aligarh, Bareilly, Jhansi, Kanpur, Lucknow, Moradabad, Prayagraj, Saharanpur, and Varanasi) have been selected for transformation on a pilot basis. Varanasi, Agra, and Kanpur have performed outrageously and have consistently ranked among the top ten in the MoHUA ranking.
The state envisioned six growth drivers: new-age mobility and transformation, transforming infrastructure and utilities, water sanitation and health, e-governance and citizen services, cultural and lifestyle aspects, and ease of living. Through ease of living initiatives like open gyms, green parks, solar parks, and water and sanitation projects like waterfront development, various cities and locations have taken up the cause. More than 1000 hectares of open space have been transformed into beautiful green spaces. These green spaces in the dense urban area act as lungs for the city and have added to the options for recreation and rejuvenation for citizens.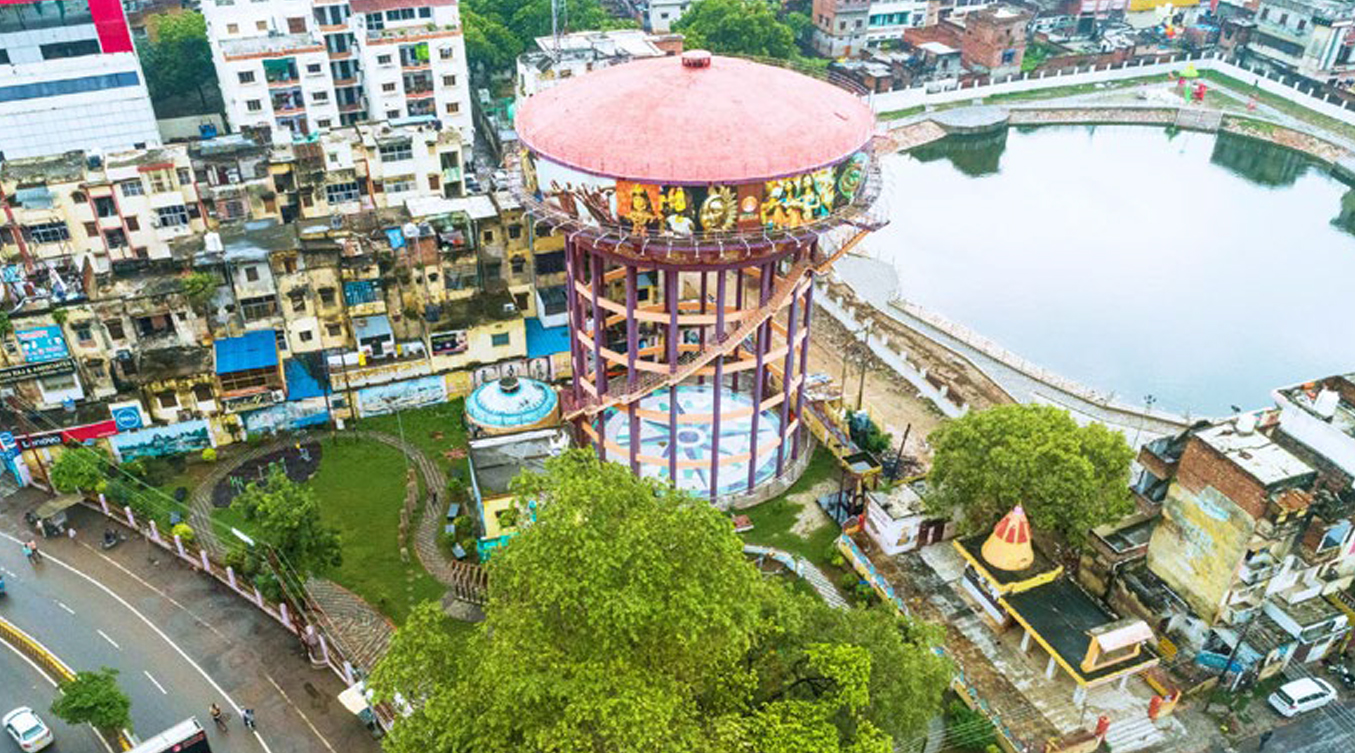 Projects like the open gym and musical fountain in the existing parks have increased footfall in the parks and open spaces. Citizens now socialise more while sharing the neighbourhood facilities. Further, the development of waterfronts in various cities has again added to the option of revitalisation and rejuvenation for the citizens of the cities. More than 100 kilometres of roads have been transformed into smart roads. These projects are loaded with broad footpaths, continuous green belts, and dedicated lanes for NMT and pedestrian traffic. Now pedestrians are not dominated by vehicular traffic.
In addition, these cities have implemented renewable energy sources such as solar rooftop PV power plants, solar street lighting, etc., which has reduced electricity charges, a lower carbon footprint, etc.
These developments have not only improved social life but are also helping Nagar Nigam reduce their expenditure on public amenities.
STATE SMART CITY
The excellent outcomes of the smart cities mission have encouraged the state government to decide to replicate this successful initiative in all ULBs of the state. Uttar Pradesh would be one of the first states to replicate the concept of smart cities through all ULBs to transform the smart city mission into a movement, or in other words "mission to movement.".
Currently, the state government is funding seven cities (Mathura-Vrindavan, Shahjahanpur, Gorakhpur, Meerut, Firozabad, Ayodhya, and Ghaziabad) to replicate these innovative and progressive projects to enhance the livability conditions and environment of the state.
46