Newer design strategies in concrete structures ensure optimum performance of concrete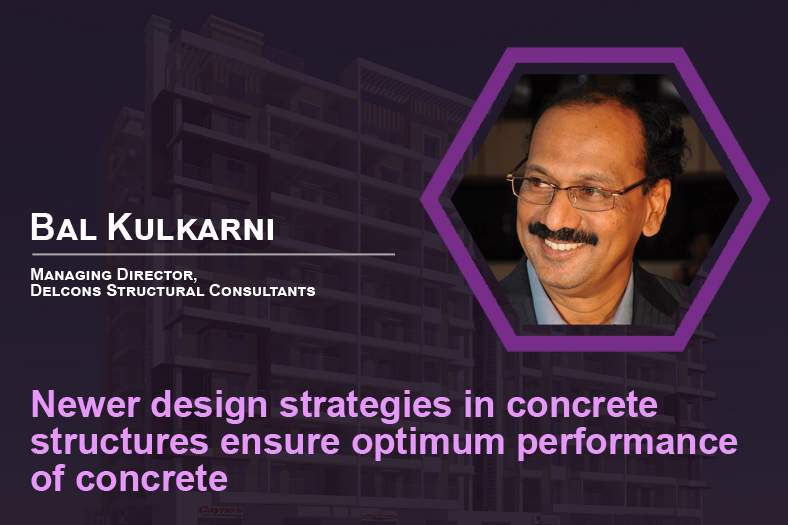 From increasing the thermal mass and acoustic properties to durability and high fire resistance, efficient design strategies ensure the material impacts of concrete structures on the environment are kept to a minimum says, Bal Kulkarni, Managing Director, Delcons Structural Consultants.
What kinds of design strategies are required for increasing the sustainability potential of a reinforced concrete building?
When it comes to concrete structures, the design strategies have evolved to ensure better performance in numerous areas which include
High Thermal Mass of Concrete: Due to density, concrete elements serve as thermal energy storage.

Improved Acoustic Properties: Concrete walls and floors provide the mass required for the reduction of sound transmission especially low-frequency sounds.

High Fire Resistance

Recyclability: Concrete is also reused and at the end of its life cycle is 100 %  recyclable.

Durability: Due to the higher life span of concrete structures the material impacts on the environment are kept to a minimum.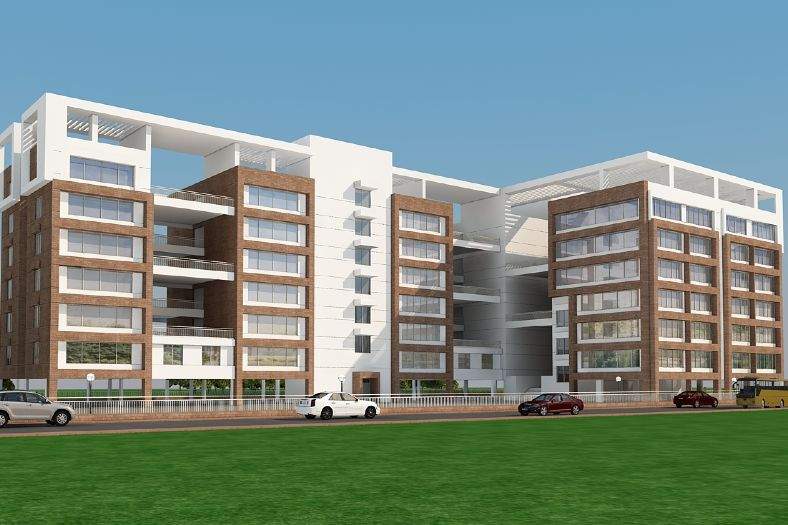 What can be said about the seismic reliability of reinforced concrete structures? Apart from buildings, what are the advantages of SFRC (Steel Fiber Reinforced Concrete) for making pavements?
The control of vibrations and damage in traditional reinforced concrete (RC) buildings under earthquakes is a complex task. It requires the use of innovative devices to enhance the seismic behavior of concrete buildings. Moreover, the seismic reliability of reinforced concrete structures depends on numerous factors. It differs from structure to structure
Many different parameters like ultimate strength of concrete and steel, the height of the column, length of the beam, etc. matter for understanding the seismic reliability that RCC structures can offer. It continues to remain a matter of intense academic analysis and evaluations. Most of the predictions made so far are found to be reliable for lower intensity earthquakes only.
Steel Fiber Reinforced Concrete (SFRC)
The main advantage offered by SFRC is superior resistance to cracking and crack propagation. This results in increased extensibility and tensile strength under flexural loading generally results in concrete transforming from a brittle to a ductile type material greatly increasing the seismic performance of structures.
The major innovations in concrete are 
The inception  of Transparent Concrete

Generating custom patterned concrete surfaces

Lightweight concrete

Bendable concrete, such concrete is being prepared by adding fibers and is reported to be 500 times more resistant to cracking
What are some of the innovations in steel structures in the existing building and construction market?
The innovations are generally in preparation of high-performance steel such as high and low strength steel, high bridge performance steel, seismic resistant steel, fire-resistant steel, and H-shaped steel beam.
14