Retrofit outdated buildings to improve performance: Schneider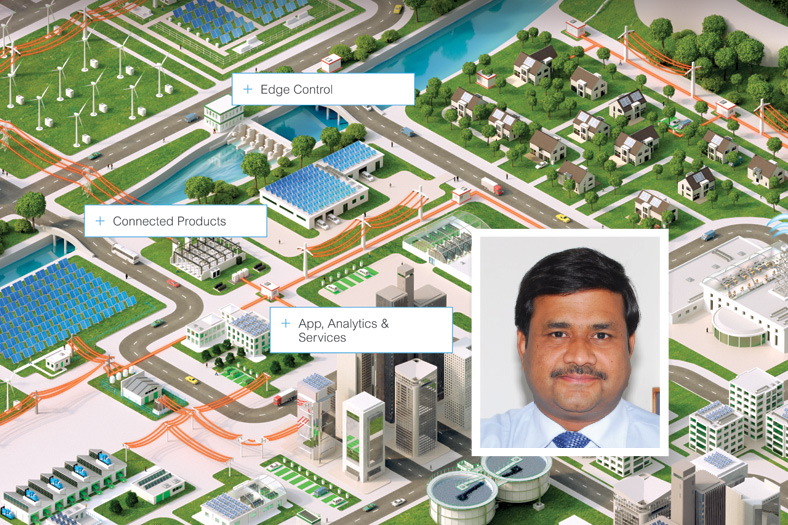 A big trend in the construction industry today is retrofitting outdated buildings with more advanced structures.
Shrinivas Chebbi Vice President, India and SAARC, Eco Buildings and Partner Projects Schneider Electric
Technology is constantly evolving and rapidly changing the landscape of many different industries. However, Shrinivas Chebbi, VP, India and SAARC, Eco Buildings & Partner Projects Schneider Electric, says, "The construction industry has been slow to integrate this change into their business models. At the same time, early adopters understand the benefits of embracing new technological advancements as they look to gain an edge over their competition."
He observes, "A big trend in the construction industry today is retrofitting outdated buildings with more advanced structures. Retrofitting involves adjusting or replacing old infrastructure in existing buildings with new technology to improve performance. This could include numerous internal upgrades such as replacing lighting systems, installing internal climate sensors and outfitting the building with a state-of-the-art building automation system."
A building automation system is a centralised control system which monitors an entire building's functionality including heating, ventilation, air-conditioning (HVAC), lighting systems, and often water, fire and life safety.
In outdated buildings, these systems are often not interconnected, which can lead to energy-waste. Many contractors are now decreasing inefficiencies by integrating all of these functions into a unified system, which often drives down building costs as well as energy consumption. The industry is also gearing up to IoT (Internet of Things) commonly refers to telematics. Under IoT, when a machine is hook up to the web either with a physical or a wireless connection, it can be given instructions remotely. It can operate alone in areas that would be hazardous to humans due to pollution.
Similarly, when units of supply are labelled with RFID tags, a system on site can count them. When the count drops below a given level, the system can trigger a request from a central system to order more. Idle time goes down, and projects have better chances of being completed on time. Also, sensors in machines allow to transmit information about their status and any need for service or repairs. Through the IoT, sites can send back information on the amount of electrical power they use, so that after-hours lighting can be adjusted for energy-savings.
Schneider Electric's technology for the future
"At Schneider Electric, we believe in providing consumers with smart products, systems and services that deliver true value and maximum satisfaction to our customers. This is made possible by our persistent efforts in meeting the customer needs through innovation and improved organisational operational efficiency, " says Chebbi.
Schneider Electric's IoT platform, EcoStruxure, grid, industry and data centre customers a powerful way to escalate their digital transformation. Digitisation is the catalyst for improved situational awareness, which allows end users to solve their own unique energy objectives enhancing energy efficiency, sustainability, resilience, and security in alignment with their business objectives.
While, EcoStruxure is critical for ushering in digitisation led efficiency in building structures, the shift from conventional light bulbs to energy-saving lighting also goes a long way in saving energy and reducing operational costs. Energy-saving lighting such as halogen incandescent, compact fluorescents (CFL), and LED lightbulbs produce the same amount of light but use less energy.
For new buildings, the net-zero energy consumption requirements is specified in the early stages of the project. With such a goal, a building can be designed from the beginning to be net zero, ensuring that the building can incorporate renewable energy sources and will support active energy management systems and effective building operation. Photovoltaic (PV) is the main technology for buildings on the road to net-zero energy consumption. Even today a building's PV installation may often have the potential to fully cover its electrical energy needs.
7