Steel structures : Changing the face of Indian Architecture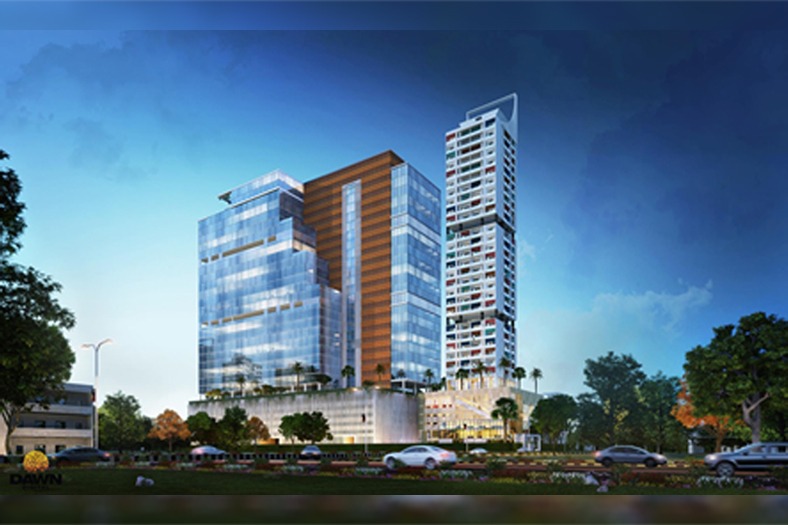 The evolution of steel in the Indian architecture and design scene has made quite an impact over the years
 Stainless steel is used in all aspects of architecture and building construction these days. There has been a changing culture in the lifestyle and infrastructural development of Modern India. The range of application and utilization of stainless steel has been following an organic trajectory since the time it was introduced to the world of construction in the 1920s. Steel aids in practical and functional construction while also providing aesthetic value to the buildings.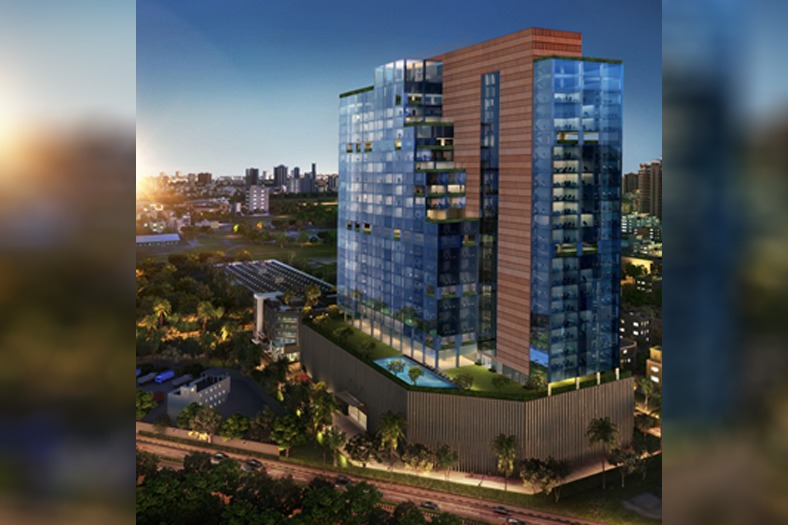 High Rise structures built-in steel while being a fresh concept in the construction industry is now the new vogue. With the rising population density, there has been a restricted horizontal construction. The lack of space in the urban areas has given way to fast-paced vertical construction. Building a multi-level structure demands the use of strong and lightweight materials. Steel enables the construction of large spans and lightweight structures by virtue of its high strength. Steel structures allow various constructional forms, for instance, the braced frames and resistant frames are proven suitable to meet the specific requirements of higher structures. Since taller structures also face higher wind loads, steel aids the building in deflecting the wind forces easily rather than being rigid like concrete.
While steel as a construction material is about 40-50% more expensive than concrete, the cost is reduced substantially when the design interventions are done efficiently in the layout. Efficient steel structure designing thus brings down the cost to about 10-15% more expensive than RCC structures; not accounting for any time or design benefit. Architects like Ar. Atul Shah has been heavily invested in building steel structures in more than 10 commercial and residential buildings. Experience, like theirs, in steel construction also further aid in reducing the cost as the designs are planned efficiently in accordance with the material used.
Using steel as a construction material allows the building to have more floors per total height. With steel, beams are not required to go as deep as concrete to support the floor plate therefore, the building produces higher efficiency in structural construction. Steel also has the ability to hold lighter sections permitting the same load-bearing capacity per floor. This in turn allows extra floor space of up to 1.5 times in the same external height of the building. The reduction in column sizes when compared to concrete also permits an increase in the carpet area.
Steel construction offers unparalleled benefits. For instance, it provides a high strength-to-volume ratio, time-saving speed in construction, and allows for lighter foundations as compared to RCC. This results in a cost advantage over civil construction while also occupying less space and imparting well-planned and larger floor spans that offer immense open coverage. This holds true in the Rupa Renaissance, the most recent steel structure designed where the client was given a low construction cost and the design framework was kept the same.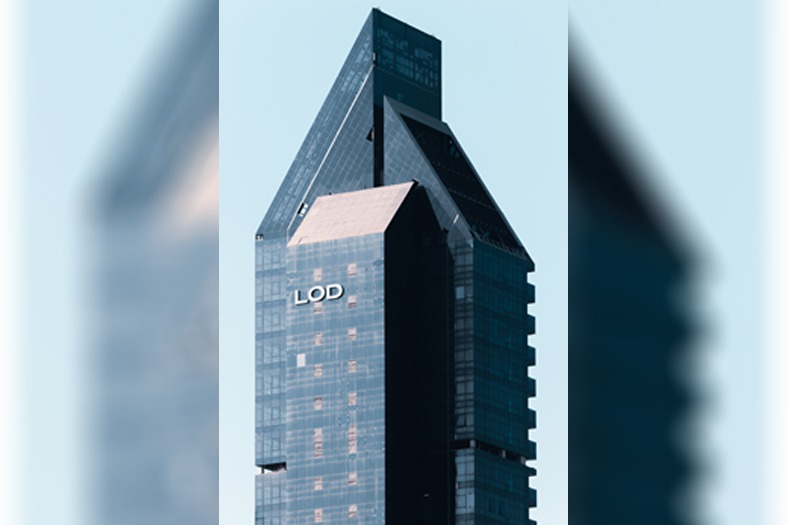 Composite steel adds the ability to transfer loads more effectively through the structure and aids in making the structure stronger than conventional rigid materials. Composite steel is the amalgamation of the properties acquired from steel and concrete to reduce the gap between RCC & composite steel structures. Highrise steel frames made of H-columns & H-beams and cross-bearing walls are incorporated to provide a structural frame with better lateral rigidity to withstand wind stresses. Hot-rolled steel sections with higher-grade steel add more strength to the building. This additional per floor strength permits the overall core structure to be lighter. Steel helps in formulating large column-free internal spaces that come at a particular advantage for open-plan offices and halls. The use of steel frames results in sufficient headspace when compared to concrete to accommodate all service conduits. Steel buildings offer another significant advantage in allowing faster construction while the pre-manufactured framework ensures better quality control. Pre-engineered design reduces time, on-site activity, materials, and labor causing the least destruction, unlike the concrete construction process.
The faster edge provided in the building construction ensues in economic advantages due to a shorter period of capital deployment without return. With steel frames being lighter, the load on the foundation is reduced significantly. This is keeping in mind that the foundation of any high-rise building usually consists of concrete piers or piles sunk into the ground. It is also found relatively easy to make subsequent alterations or floor strengthening in steel frames as compared to concrete frames.
Due to these advantages, steel reigns to be supreme in the construction sector for over a century now. It has become more versatile in its usage. Steel can be combined with other construction materials like glass, cold-rolled, and galvanized flat products that have high elastic limits and structural strength. Steel is no longer a labor-intensive industry and a majority of the material used in Indian construction is 100% recyclable. Steel's longevity, versatility, and sustainability grants exceptional construction applications as has been noted and used by Access Architects who aim at using steel in most of their buildings. With the emerging era of connectivity with technology, the steel industry has seen an adaptation of novel steel modular frame systems on construction sites. Steel is seen as well suited for modular construction and is further spurred by new technological advances.  With the growing population and expansion of urban cities, this demand will only continue to rise.
581