SECI seeks bids for 15 MW rooftop solar on government buildings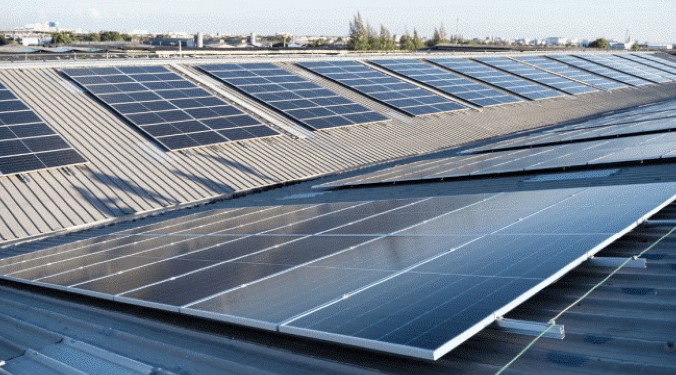 The Solar Energy Corporation of India (SECI) has released a Request for Selection (RfS) document, inviting bids from solar power developers for the setting up of 15 MW of grid-connected rooftop solar PV projects on government buildings.
The selection process will be conducted through tariff-based competitive bidding under the RESCO (Renewable Energy Service Company) mode. Interested bidders are required to submit a bid processing fee of ₹ 29,500/- along with a tender EMD (Earnest Money Deposit) or bid bond of INR 10,28,000/-. Additionally, a performance bank guarantee or contract performance security of ₹ 25,70,000/- is also required.
Under the scope of work outlined in the RfS, the selected solar power developer will be responsible for setting up the grid-connected rooftop solar PV projects on government buildings. This includes obtaining necessary approvals, designing, engineering, supplying, erecting, and commissioning the projects, as well as providing operation and maintenance services for the duration of the Power Purchase Agreement (PPA). The bidder is also responsible for obtaining net-metering and grid connectivity in accordance with the guidelines of the respective State Regulators or the DISCOM (Distribution Company).
The RfS emphasizes that the selected solar power developer must comply with all statutory laws, labor laws, factory laws, and other relevant regulations. Insurance coverage for the solar plants and associated machinery is also required during the installation phase and the operation and maintenance period.
The total capacity to be allocated to a bidder, including its parent, affiliate, ultimate parent, or any group company, is up to 15 MW.
This initiative presents an opportunity for solar power developers to contribute to India's renewable energy goals by installing grid-connected rooftop solar PV projects on government buildings. The competitive bidding process will ensure transparency and enable the selection of capable and qualified bidders for the successful implementation of these projects.
for more info visit : https://www.seci.co.in/
18