SPAN FLOORS launches Vulcan extra wide timber for challenging exterior applications in India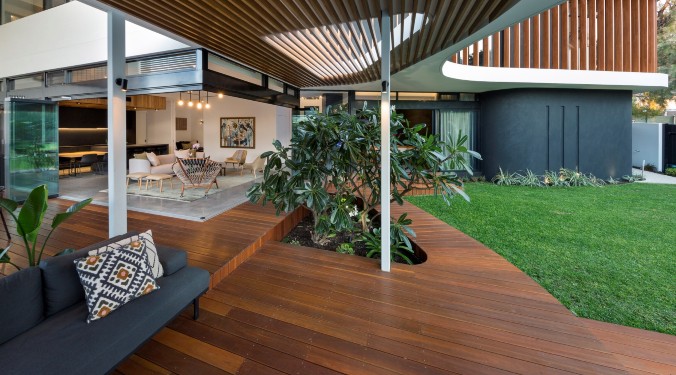 SPAN FLOORS, a top brand in wooden flooring and wooden facades, has launched Vulcan Extra Wide, ready to process timber sections that are ideal for challenging exterior applications in India.
This is the first time that Vulcan has been introduced in India, and it addresses the issue of wood deterioration when utilised in outdoor exposed applications, such as facade cladding, decking, pergolas, windows, and more. Due to the extreme weather conditions and the threat of termites and fungal decay, most luxury homeowners and designers avoid using wood and instead look for a wood look alternatives, such as aluminum and WPC. However, these alternatives fail to replicate the look and feel of real wood, making them unsuitable for high-end projects where aesthetics are essential.
The extra-large sizes in Vulcan wood, introduced by Span Floors, aim to bridge this gap. Vulcan wood is created in New Zealand and is extremely stable, ensuring that the wood remains straight in India's varied geographical climate.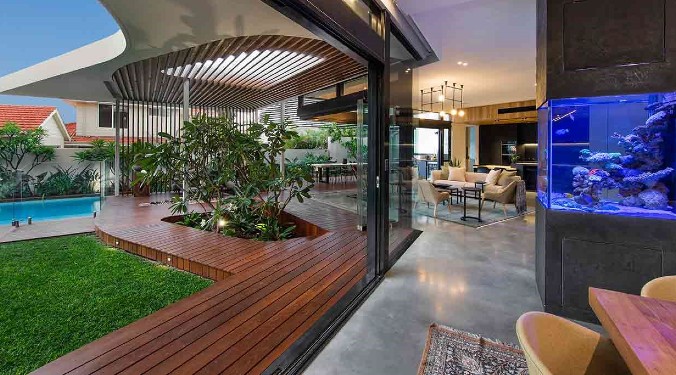 The low-maintenance finishes outperform existing finishes in terms of frequency of maintenance, and its anti-termite and fungus warranty provide building owners with peace of mind. All of these claims have been verified through on-the-ground projects in various climate zones throughout India.
The wood also undergoes additional treatment to make it resistant to termites and rot, making it ideal for Indian conditions. Vulcan wood can be used to create any profile or shape for outdoor cladding, pergolas, facade screens, outdoor furniture, and more. These 100 percent real wood sections can be finished in a range of color tones using Span Floors' proprietary low-maintenance exterior water-based oil coatings, which are specifically suitable for Indian climatic conditions.
Mr. Satinder Chawla, the Managing Director of SPAN FLOORS, stated that the launch of Vulcan extra wide fulfills the long-standing demand of high-end designers, architects, and luxury homeowners who prefer 100 percent real timber but opt for alternatives due to the limitations. He believes that this launch will help fill a significant gap in the Indian market and allow the Indian architect community to create high-end projects using wood on facades, just like their international counterparts.
For more info visit : https://www.spanfloors.com/
45