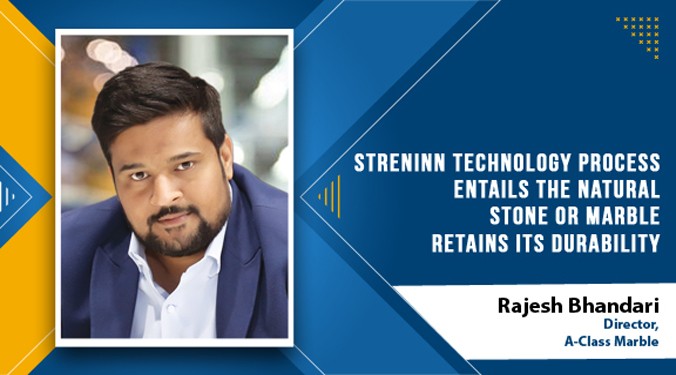 Green Building Construction and Mechanism with respect to natural stone sourcing and importing refers to a structure and applying environmentally responsible and resource-efficient processes. A-Class Marble's Revolutionary StrenInn Technology continues the legacy of marble by constantly adding innovations for creating marble for eternity. StrenInn is a blend of the words 'Strength' and 'Innovation,' which are the two driving forces behind its creation.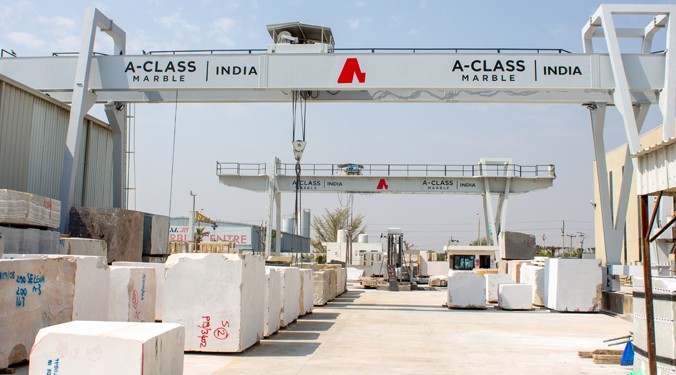 From the stage of extracting, transportation, processing, and planning to design, operation, maintenance, finishing, and polishing – material processing techniques can be stated as one of the significant factors of green building and construction solutions.
Credited to the unique StrenInn Technology process, the natural stone or marble retains its durability, high-quality finish and luster even after years of use. This process begins
with "dressing of the block," – wherein the stone block quarried from the earth is evened out from all sides.
Vacuum Pressuriser
This stone block is then reinforced by a vacuum process after applying Italian resin-based epoxy. Thanks to the vacuum, resin penetrates more easily and deeply the natural crack lines of the stone, thus causing the slabs to be better restored. In addition, vacuum resin-treated slabs get better polishing since each single crack line, even the narrowest, is filled up with resin. Furthermore, cracks saturated with resin prevent any seepage of humidity entering from the floor.
20