Sustainable water solutions for commercial buildings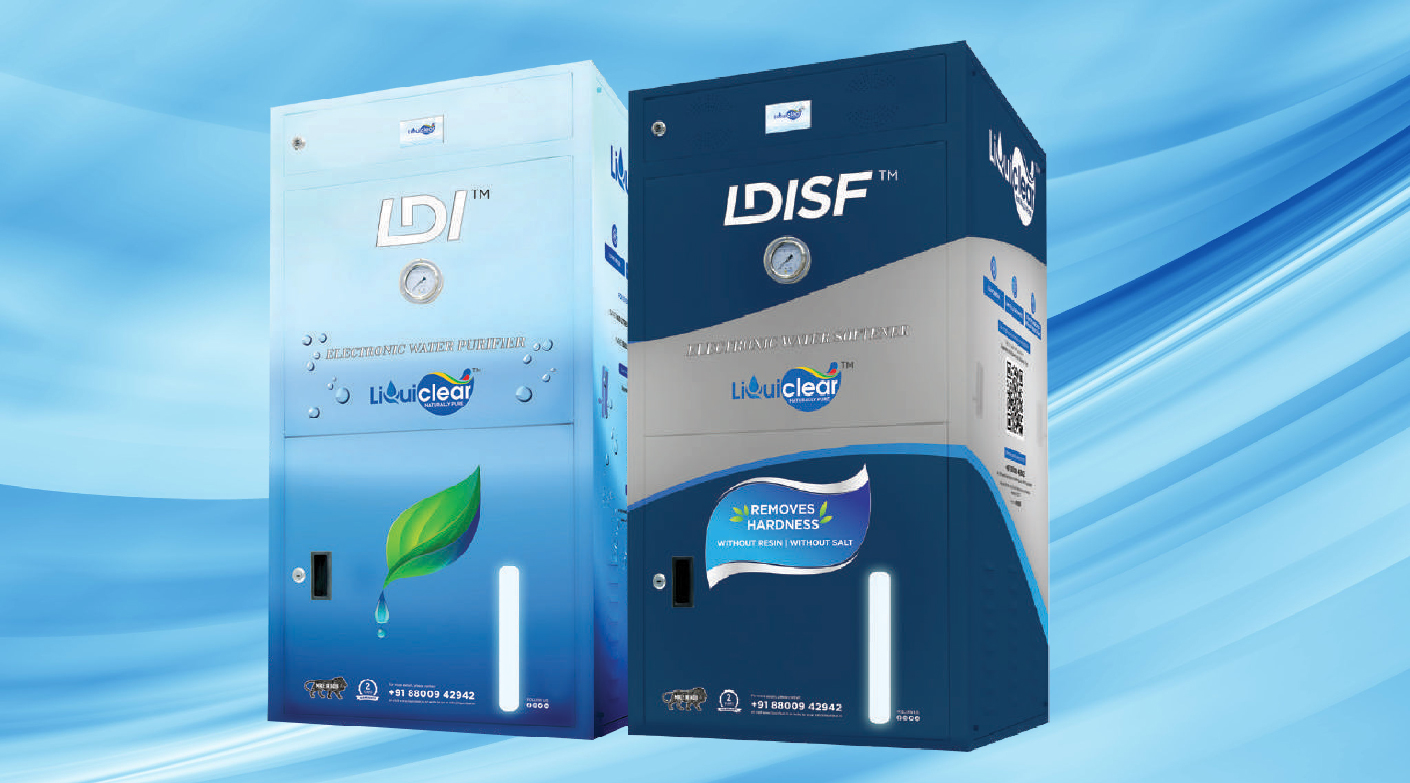 "We embrace the innovative solutions that prioritise sustainability and long-term viability and ensure a reliable and sustainable water supply, driving the success of the commercial buildings and supporting a thriving economy."
Ensuring a reliable and safe water supply in commercial buildings is essential for supporting a thriving economy. However, water supply challenges often lurk behind the scenes, jeopardising the efficiency and sustainability of these establishments. Commercial buildings face unique water supply problems that hinder productivity and impact the bottom line.

Issues such as water contamination, high maintenance costs, and inefficiencies in water utilisation can disrupt operations and compromise the well-being of occupants. It is crucial to address these challenges by implementing sustainable water solutions that promote water conservation, reduce maintenance requirements, and enhance overall water quality. Liquiclear, a leading water solutions provider, offers a range of cutting-edge products that revolutionise commercial buildings' water supply landscape.
A commercial building primarily requires drinking water and water for other functional needs. Liquiclear's LDI Electronic Water Purifier is a game-changer in pure water solutions. With its low maintenance requirements and fully automatic operation, the LDI Electronic Water Purifier offers a hassle-free experience for commercial building owners. Its advanced technology saves water and electricity and ensures a continuous supply of clean, purified, and mineral-rich water. From installation to operation, the LDI Electronic Water Purifier is designed to be user-friendly, making it an ideal choice for enhancing water supply in commercial buildings.
Commercial buildings have water needs around the clock, often needing to be fulfilled due to untreated hard water. Liquiclear's LDISF Electronic Water Softener is the need of the hour to tackle the challenges of hard water in commercial buildings. This cost-effective, fully automatic machine prevents clogging and removes hardness without resin or salt. With its 24-hour operation and low maintenance requirements, the LDISF Electronic Water Softener offers a hassle-free and efficient way to address the effects of hard water.

By extending the lifespan of plumbing systems and equipment, this innovative water softener contributes to overall cost savings and enhances the longevity of commercial building infrastructure.
In pursuing a thriving economy, addressing water supply challenges in commercial buildings is paramount. Liquiclear's sustainable water solutions – the LDI Electronic Water Purifier and LDISF Electronic Water Softener – offer a transformative approach to enhancing water supply in commercial establishments.
With 24×7 operation, easy installation, water and electricity savings, and fully automatic operation, Liquiclear's machines empower commercial building owners to achieve sustainability, efficiency, and cost-effectiveness. By embracing these innovative solutions, we can ensure a reliable and sustainable water supply, driving the success of our commercial buildings and supporting a thriving Indian economy. 
for more info visit : https://www.liquiclear.in/
20