The placement, design, and selection of materials for fenestration are extremely important
Having said that, windows and skylights must also be designed in a proper way to ensure the facility is safe, secure and easily maintainable, says, Mitali Araham, Managing Partner, Crafted Spaces.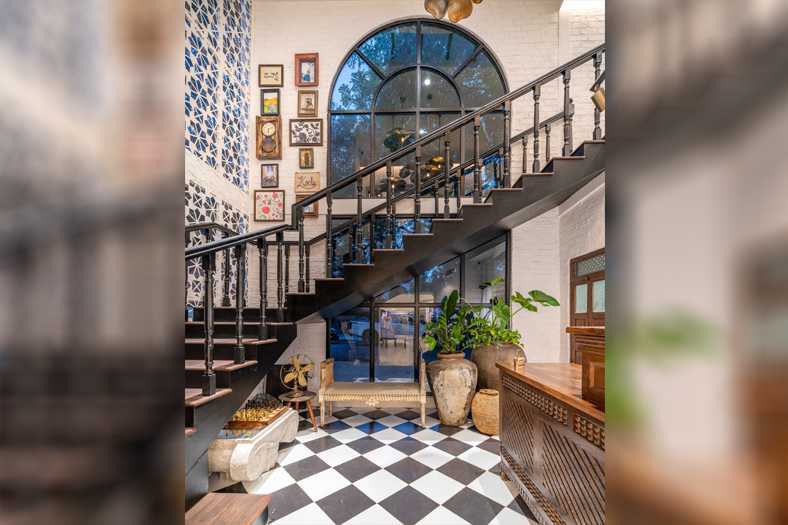 Are the fenestration techniques of traditional Indian architecture useful in contemporary times?
In today's modern extensive glass facades, the concept of traditional Indian architecture is a little lost lately. An internal courtyard was an integral part of a traditional Indian home layout. The traditional courtyard allowing ample light to flood the house and providing ventilation as well is still a concept that's making a comeback. In many homes' corridors and verandas from which the various rooms could be accessed flanked the courtyard, they provided shade and kept out the rain. Some homes had more than one courtyard. The courtyard played an important role in maintaining thermal comfort and natural ventilation in the interiors. Although windows and skylights provide opportunities for natural ventilation, they must be designed in a proper way to ensure the facility is safe, secure and easily maintainable.
Jalis are another great example of excellent fenestration creating a barrier for heat and light to filter in. These lattice screens have been widely used in traditional architecture for ventilation, diffused light, shade and privacy. In the hot climate of India these screens let in the cool breeze but keep out the harsh sun and the dust. They form interesting patterns with light and shadows. Using jalis along with water features was extremely effective in reducing the summer heat. Traditional homes usually had a veranda to provide shade and keep out the hot sun and rain. The veranda forms the transitional space between the home interiors and the external environment, thereby connecting inhabitants of the house with nature.
All these techniques are being used till date but with a slightly more modern take on it.
What kind of fenestration is desired to reduce lighting and HVAC cost? What should be the corresponding R-value and U-value of the doors and windows being used?
Fenestration serves a special role in the HVAC system of a building. When appropriately designed, fenestration will provide heating in the winter and ventilation and cooling in the summer. Planning the windows and openings with the sun's orientation and cross ventilation can minimize the lighting and air conditioning load drastically.
Double or triple glazing and low-e glass contribute to the energy efficiency of the building. Well planned Day lighting opportunities for natural ventilation and, if properly integrated with the electric lighting system, can provide tremendous energy savings.
The placement, design, and selection of materials for fenestration are extremely important and can impact the heat light and airflow of the building. Fenestration impacts building energy efficiency by affecting cooling loads, heating loads, and lighting loads. Visual comfort is strongly affected by the window location, shading, and glazing materials. Poorly designed windows can create a major source of glare. Both U-value and R-value measure energy efficiency. U-value is a measure of heat gain or loss through glass, while R-value is a measure of a material's ability to reduce the transfer of heat or heat resistance. U-value is a scientific calculation that measures the rate at which heat flows through 1 square foot of material, the lower the U-factor of a window; the better it is at reducing heat transfer. A high R-value indicates better insulation and resistance to heat transference. The higher the R-value of any material, the greater the insulating value.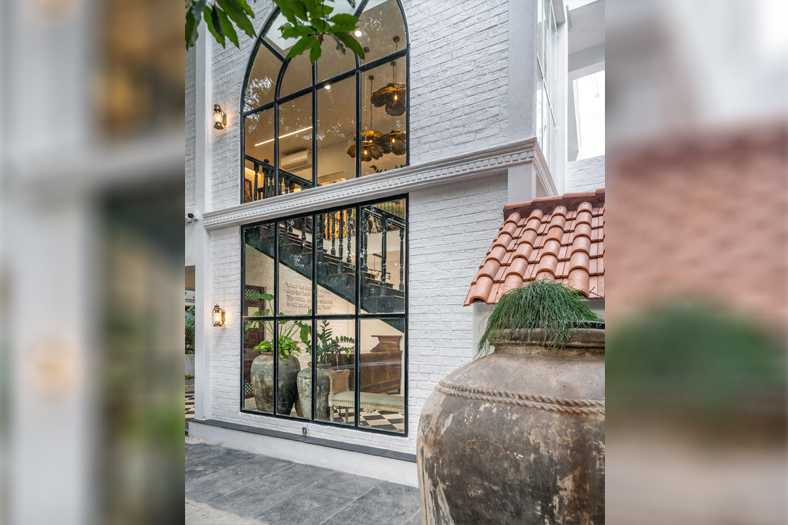 When it comes to choosing uPVC or aluminum windows for mass consumption properties and individual properties, what are some of the pointers to be kept in mind?
The choice between uPVC and aluminum windows for mass consumption and individual properties completely depends on price, look, site context, function and durability. uPVC or Un-Plasticized Poly Vinyl Chloride has been a widely used window and door material, across the world. They are known for their low maintenance and long-lasting durability.
Aluminum windows, on the other hand, have been present for a long time. They are used widely because of their diverse feature of combining aesthetics with performance. uPVC is a strong and durable material. It comprises uPVC multi-chambered air-filled sections known as profiles that are reinforced internally with galvanized steel sections to strengthen them. It is resistant to UV rays. It does not rust, corrode or flake and is also suitable for coastal areas. Additionally, uPVC windows are designed with a built-in rain track with a slope that does not allow water to seep indoors.
Double- and triple-glazed uPVC windows are a great solution to achieve an energy efficient home. uPVC is self-extinguishing. This prevents the fire from spreading. They are noise resistant and they don't rust or corrode, which makes uPVC windows best choice for coastal areas. Aluminum has a tendency to corrode and discolor due to oxidation in the presence of salt-laden air. Aluminum is a strong, lightweight material. Aluminum is 100 percent recyclable and can be recycled many times. This makes this material environment-friendly and a sustainable building material. If you want a soundproofed space, install insulated double- or triple-glazed uPVC windows. In short, both UPVC and aluminum offer excellent levels of insulation.
uPVC and aluminum windows feature reinforced frames and multi-point locks, making them as extremely secure as each other. In terms of maintenance, there's not much to choose when it comes to aluminum windows vs UPVC. Neither material will warp or rot and they're both easy to clean – only needing a quick wipe with a cloth every now and then. Whilst your budget will clearly dictate whether you opt for aluminum or UPVC, so will your style of building. Aluminum windows, from a design point of view, are more modern and stylish with sleek profiles and sightlines. Aluminum windows can easily achieve improvements in heat gain and heat loss through windows by as much as 60 per cent when combined with a thermal break, due to the introduction of polyamide technology, which has taken the energy performance of aluminum glazing to entirely new levels, providing key benefits to homeowners and business owners alike seeking to save on energy bills. Aluminum windows are no longer regarded as poor for heat retention, when fitted with a thermal break, and have many advantages in terms of durability and ease of maintenance.
15