The second season of 'Real Women Awards' felicitates the dashing women in the construction industry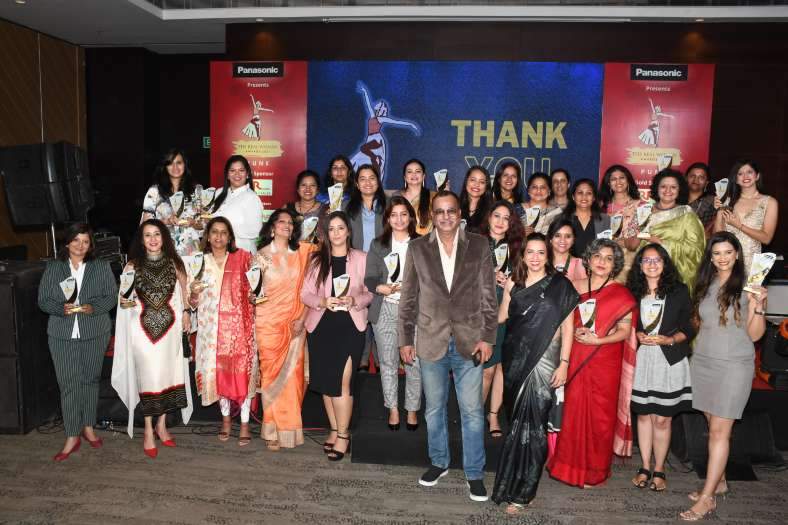 This award recognizes those who made that bold step and encourages women to do the same.
After its inception, the 'Real Women Awards 2021' kicked off for a second season on Saturday at the Grand Hyatt in Pune. This award function celebrates and recognizes the work done by women in the construction industry. Traditionally it has been an industry that is mostly dominated by men. The entry of women in the upper echelon like business owners; part of the technical workforce like engineers, architects & designers; contractors, brokers, sales representatives, Vaastu, valuation, MEP, Energy Consultants etc. of this sector had always been difficult. This award recognizes those who made that bold step and encourages women to do the same. This award felicitates women from some of the leading construction related companies in the country for their persistent work in the industry.
"In 26 years of my journey in the construction industry, I have hardly seen women at sites or in meetings. Research says that only 8% -10% of the total workforce of this male-dominated industry are women. Most of them are in the labor segment and only a handful in technical & strategic roles. I was disturbed by the situation while I was writing an article about women in construction. I felt the urge to do something about it. After a lot of analysis, I came up with the idea of taking out existing women entrepreneurs of the industry to the limelight. Motivating them will surely inspire more women to join this incredible industry." reminisces Sheetal Bhilkar of  Founder, Director of UBSC. Who founded `The Real Woman Awards' with Vijay Dalwani of Harmony events & talents co.
The event was graced by the presence of dignified people in the construction industry like, Shubhangi Manjrekar, Co-Founder & MD Amar Builders, Ashish Vaidya, Associate Executive Director for CBRE Project Management Pune, Dr.P.B. Mane, Principal of AISSMS Institute of Information Technology, Pune. Jury and guest of honour Mukesh Jaitley-COO-Kolte Patil Developers Ltd., Ajay Saraf, Sr.VP,Panasonic group & Kirti Kabra director RR Global ltd, Mrs. India West – beautiful- Nishita Karkkhanis.  
The awards were handed out in thirty various categories, Green Warrior, RERA consultancy, Structural consultant, Innovative Start-up, Environmental consultant, Fire and Safety, etc. to name a few. The event was sponsored by market leaders like Panasonic, RR Global.
For more information visit: http://www.ubscgroup.in/
24