The world's best design – Honoured with the iF DESIGN AWARD 2020!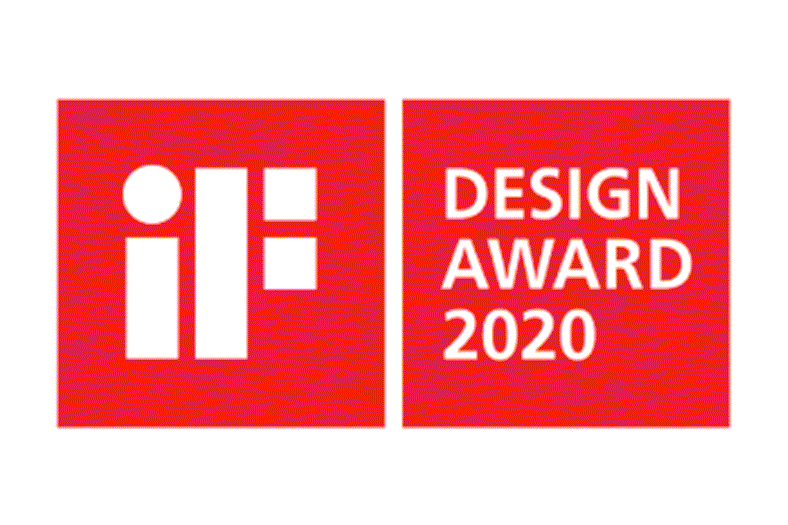 An independent panel of 78 experts from more than 20 different countries presented the coveted design label, the iF DESIGN AWARD 2020, to 1,453 designers, agencies and companies.
It was supposed to be the most important design event of the year, focusing on the world's best designers, agencies and manufacturers and honoring and glamorously celebrating their outstanding achievements: the iF design award night on 4 May 2020 in Berlin. However, to ensure the protection of the guests and observe pandemic restrictions, the awards ceremony had to be canceled.
This makes it all the more important to now focus once again on all the award winners for their outstanding design achievements: 3,400 participants from 56 nations sent 7,300 entries into the race. A record-breaking result in the company history of iF!
An independent panel of 78 experts from more than 20 different countries presented the coveted design label, the iF DESIGN AWARD 2020, to 1,453 designers, agencies and companies. The judges honoured the achievements at the highest end with the highest award of all: 75 entries were the proud recipients of the iF gold award 2020! A total of 7,300 entries from 56 countries were submitted to the competition in the following disciplines:
• Product Design
• Communication Design
• Packaging Design
• Service Design
• Architecture
• Interior Architecture
• Professional Concept
Jury Chairman Fritz Frenkler: "The iF DESIGN AWARD recorded an unprecedented increase in registrations this year. Never before had Ralph Wiegmann's team faced a greater challenge. This reflects a strong vote of confidence in the work of iF and the jury, as was displayed by both the world of industry and the creative industries with their participation. At the same time, the team of judges was impressed by the meanwhile considerable improvement in the design and workmanship quality of many of the entries submitted. This makes it necessary to recognize, highlight and evaluate the details. And this can only be done by experts who are able to judge objectively and thus award the world's most important design prize."
For more information, visit:
ifworlddesignguide.com
11