Tiles with a sugar finish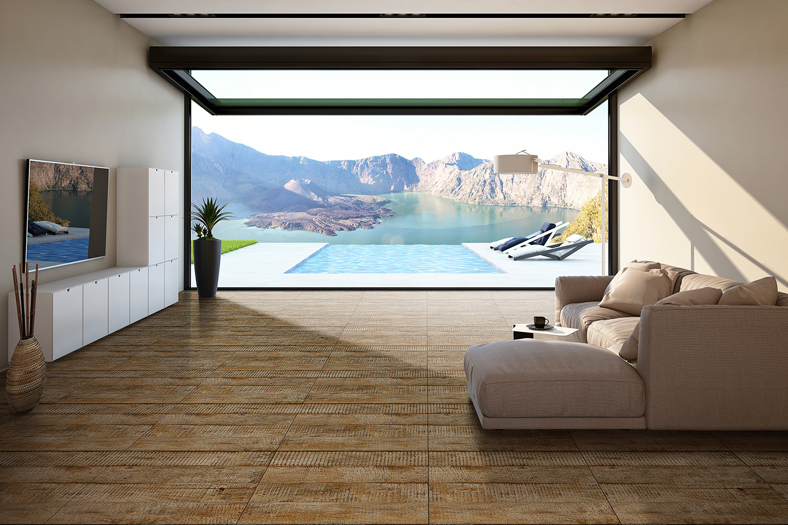 Orient Bell Ltd has launched its Lapato Tiles that give a sugarcoated finish to your walls or floors.
In agreement with their motto that the best interiors are a reflection of where one comes from and a signifier of where one wants to go, these tiles are manufactured by going through a hydraulic press, engobing and glazing. The special effects of sugar are prepared by mixing two types of imported granules mixed at a given ratio depending on the surface requirement and applied on the surface through a brand new technology.
The thought process behind this development was to market a new trend that hasn't been tapped into by the industry. Orient Bell takes great pride in its experiments and the successful results of the same. The Lapato tiles, besides giving a sugar finish, also glitter when light falls on them. These sparkling tiles enhance the overall look of a living space with or without impressive décor. Lapato tiles make for great additions to entertaining spaces, such as living rooms and party rooms as their sparkling varnish adds charm and festivity to any occasion.
Ashish Mehta, President Sales and Marketing, Orient Bell said, "Lapato tiles by Orient Bell are a new favourite this festive season as they add a sparkly finish to rooms, which works beautifully well with the mood of Diwali. Besides adding a luxurious vibe to any living space, these tiles make the room appear brighter and more welcoming. At Orient Bell, we have an eclectic array of Lapato Tiles for selection to suit the varied preferences of the modern day consumer."
6