Serene Home redefining opulent interior decor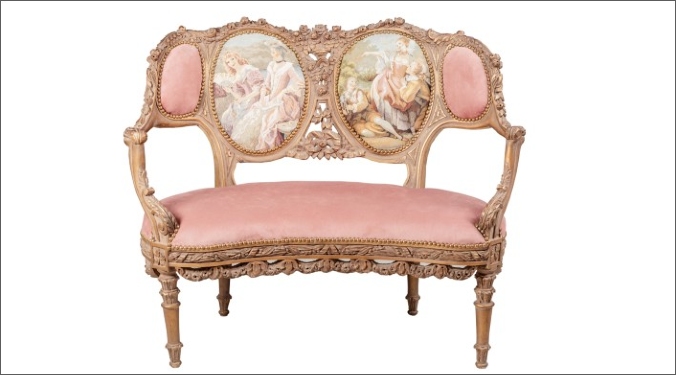 Serene Home elevates home décor with a blend of excellence and innovation
Serene Home has established itself as a pioneering purveyor of top-tier decorative and designer solutions, setting fresh benchmarks in the realms of aesthetics, practicality, and panache. The brand has introduced a realm where inventiveness harmonizes with extravagance, presenting extraordinary creations that redefine the realm of interior adornment.
Lavish Vintage Brass Chair: Luxurious Vintage Armchair in Aged Brass with Chesterfield Back and Elegant Tassels This depiction showcases an extravagant vintage armchair meticulously fashioned from aged brass. The chair boasts a timeless Chesterfield-style backrest, radiating an enduring sense of opulence. Delicate tassels adorn it, imbuing an air of refinement. This chair boasts dimensions of 17 inches in width, 16 inches in depth, and stands at an impressive height of 48 inches.
Vintage Pink Foyer Chair: Distressed Wooden Finish Adorns Vintage Pink Foyer Chair Within this image, one encounters a vintage foyer chair adorned with a distressed wooden finish. Painted in a captivating vintage pink hue, it emanates a distinctive and welcoming allure. Measuring 42 inches in width, 20 inches in depth, and standing at 35 inches in height, it stands as a captivating piece capable of infusing character into any foyer or living space.
Vintage Rattan Chair: Classic Rattan Armchair in Distressed Black Finish (Available in Two Variations) Both depictions feature classic rattan vintage armchairs featuring a weathered black finish. These chairs exude an ageless charm, with their distressed appearance enhancing their vintage allure. Though precise dimensions aren't provided in the press release, these chairs undoubtedly offer both style and comfort to those seeking a nostalgic touch in their interior decor.
Victorian Marble Top Centre Table: Distressed Finish Wooden Base Elevates Luxurious Marble Centre Table The image of the Marble Centre Table unveils a captivating piece of furniture. It showcases a wooden base with a tasteful distressed finish supporting a sumptuous marble top. This table is thoughtfully designed to be a blend of functionality and a statement of grandeur, introducing an element of sophistication and extravagance to any living space.

For more details visit website: http://serenehome.net/
27