A gateway to greener and energy-efficient buildings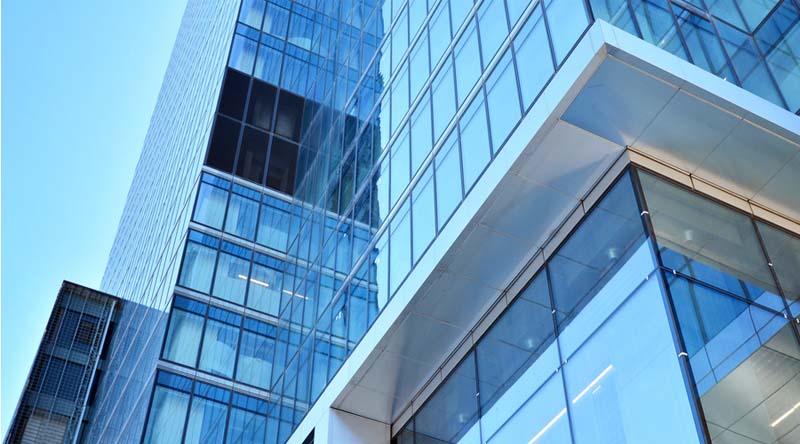 The leading experts across the fenestration industry have shared their expertise with their fascinating experiences in architecture and innovations.
Fenestration, the design and arrangement of windows and other openings in buildings plays a pivotal role in reshaping how we approach architecture and building design. In our endeavour to create greener, more energy-efficient structures, the leading experts from the fenestration industry spearhead a movement that promises to transform the architectural landscape significantly.
Aditya Dua, Architect from AKDA, initiated the discussion by focusing on a particularly pertinent challenge faced by South Asian countries, especially India: solar gain. In a region with abundant sunlight, harnessing this resource is crucial. He emphasised the need for integrated solutions beyond the conventional double-glazed facade systems. His call for harnessing solar and wind energy and seeking creative approaches to meet the nation's burgeoning energy efficiency demands highlights a forward-thinking approach to the challenges of our time.
Puneet Garg, Founder & CMD of Damsun Group, highlights India's lack of regulations and standards governing energy conservation. This gap is a significant barrier to achieving sustainable building practices. Garg suggests establishing a rating system akin to the one used for appliances is a practical solution that could help consumers, architects, and manufacturers better understand the quality and performance of fenestration systems. His emphasis on the potential consequences of failure at any stage of the system, from manufacturing to installation, underscores the importance of meticulous attention to detail in ensuring overall energy efficiency.
Ashish Singh, Assistant Sales Manager at Aluplast India Private Limited, delved into enhancing energy efficiency through fenestration. His proposal to standardise window sizes during construction, akin to practices in the UK, brings a pragmatic and systematic approach to fenestration. By advocating for the standardisation of sizes and materials and addressing issues related to asbestos, he points the way toward substantial improvements in energy efficiency.
Sandeep Jaiswal, Director of Glanz Windows, emphasised the need for governmental agencies to be more active in establishing and enforcing standards for fenestration systems in India. His call for adopting advanced materials, such as improved glass, aluminium, and UPVC systems, shows a forward-looking approach that balances light penetration and energy efficiency. His stress on adhering to laws and regulations within India and on a global scale demonstrates an understanding of the need for international alignment in the pursuit of energy-efficient buildings.
The discussion then delves into the impact of fenestration on building energy efficiency, where Puneet highlights groundbreaking advancements in materials and technology that are poised to revolutionise the field. The shift from traditional wood to cutting-edge UPVC or aluminium systems, particularly those with thermal breaks, is a significant innovation. He underlines the adaptability of these systems to local conditions, emphasising the need for rigorous testing. This includes aspects like thermal efficiency, sound insulation, air tightness, and security, which all play vital roles in ensuring the well-being of building occupants and the overall performance of a structure. His call for independent evaluation by trusted organisations helps consumers and professionals confidently make informed choices.
Aditya cites global fenestration projects, such as Sydney's One Central Park, to illustrate the profound impact of energy-efficient fenestration on energy consumption and occupant satisfaction. These projects have optimised glass surfaces, reducing internal heat generation while increasing natural light ingress. This significantly reduces electrical resources used for artificial lighting and mechanical ventilation, showcasing the remarkable potential of energy-efficient fenestration in contemporary architecture.
Furthering his point, Aditya discusses how distinct climate zones impact fenestration choices and energy efficiency requirements. Specific adaptations in various regions of India are prevalent to address intense sunlight and heat. This includes long projections like chajjas, vertical shading devices, and interior blinds. These adaptations are less critical in other regions, where strong facades are less common. Furthermore, skylights are favoured in industrial projects to bring natural light to large spaces. To optimise energy efficiency, these skylights are typically oriented toward the north or east, providing heat-free illumination and aligning with the unique demands of various climate zones.
Ashish highlights the promising future of the fenestration industry, particularly in energy efficiency and sustainability. The growth of the UPVC market, at an annual rate of 20 to 30 percent, is significant. UPVC is increasingly replacing wood in various applications, while aluminium systems are taking over high-end projects. This shift is particularly noticeable in average-priced projects, leading to a surge in demand, especially in the apartment sector. Additionally, individuals with bungalows are making modifications, indicating the industry's potential for long-term growth and a potential tripling of revenue over the next decade.
Sandeep brought the discussion into the realm of smart buildings and building automation systems, emphasising the pivotal role of fenestration in these contexts. Integrations like skylights that can open and close based on usage are poised to substantially impact energy efficiency as smart building technologies continue to evolve.
Puneet elaborates on how fenestration influences indoor environmental quality (IAQ) through natural light, ventilation, and thermal comfort. His emphasis on natural light from skylights and facades and the significance of natural ventilation highlights the integral role of fenestration in shaping the quality of indoor environments. Key considerations, such as the direction of windows, panel sizes, and user-friendliness, play an essential role in optimising IAQ. In the Indian context, he also highlighted the preference for manual systems due to electrical fluctuations and maintenance challenges.
Sandeep further emphasises the indispensable contribution of fenestration to achieving sustainability within the framework of green building certification. The choice of facade and glass significantly influences a building's green credentials. From thermal brake systems to modern, highly efficient glass options, architects and builders increasingly use fenestration choices to impact sustainability and successfully obtain green building certifications.
Puneet highlights the diverse climate zones across India, ranging from elevated regions to variations between the north and south. Recognising these distinctions, he emphasised the need to align fenestration requirements with the direction of the sun's path. Customising fenestration systems to harmonise with local environments and site-specific conditions within these various climate zones is essential. This customisation ensure
29