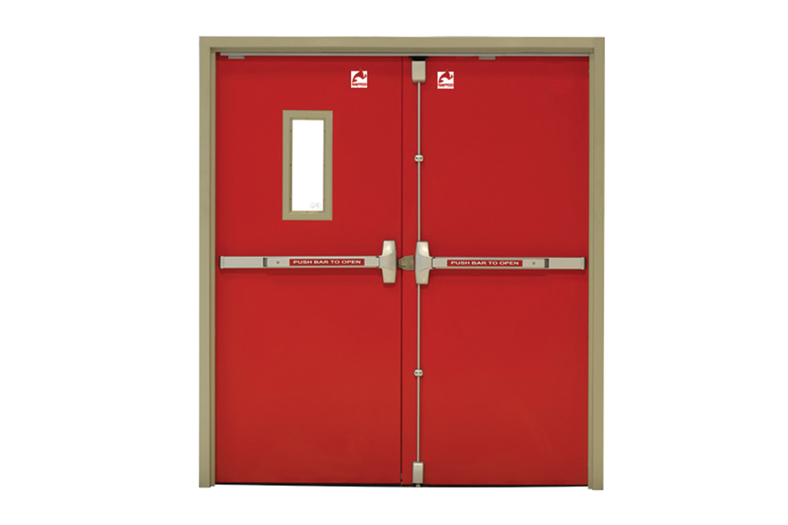 Aarush Fire Systems Pvt Ltd is one of the fastest growing companies in fire fighting industry. It offers a complete selection of products and services to provide turnkey and one-stop-solution for all kinds of fires. They provide all types of fire extinguishers and spares, hydrant system and its components, sprinkler system and its components, fire alarm and smoke detection systems and its components, Co2 flooding systems and its components, fire doors and safety doors.
The company also provide class room training as well as live demonstrations of firefighting equipment and systems. They have tie-ups with several organisations and associates to provide the best and most advanced products and are serving in this industry from last 7 years, started with sister concern firm.
Fire doors and safety doors
An emergency exit in a structure is a special exit for emergencies such as a fire: the combined use of regular and special exits allows for faster evacuation, while it also provides an alternative if the route to the regular exit is blocked by fire, etc. It is usually a strategically located (e.g. in a stairwell, hallway, or other likely place) outward opening door with a crash bar on it and with exit signs leading to it.
For more details visit, www.aarushfire.com
4