BKT to enhance product range with specialty carbon black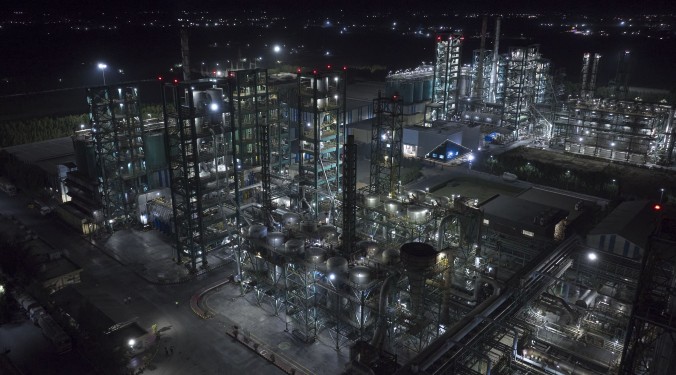 BKT has already initiated working on the production of 'Specialty carbon black', which is suitable for use in specific applications such as paints, plastics, and inks. 
Balkrishna Industries Ltd. (BKT), the Indian multinational group and a global player in the Off-Highway tire market, embarked on a backward integration program of setting up Carbon Black manufacturing facilities in 2017, which has proved to be a boon and has augmented the supply of critical raw material in the present circumstances. Besides, the company's carbon black product is utilized captively and balanced is sold in the markets under the brand name 'BKT Carbon'. Manufactured in Bhuj, the high-quality BKT Carbon has a wide range and can be used in numerous fields, such as manufacturing high-performance tires, tubes, hoses, conveyor belts, molded products, extruded profiles, gaskets, seals, rubber flooring, plastic master batch, basic inks to name a few. The current production of about 165,600 MT per annum of Carbon Black comprises 'Hard Grade' Carbon and 'Soft Grade' Carbon. Hard Grade Carbon is used in the tire tread and Soft Grade is used in the casing compound to improve tire strength & durability and generate less heat. Going forward, in line with the business plan, BKT's goal is to increase carbon black production to 192,600 MT per annum by 2023. In the vicinity of the carbon black plant (in Bhuj plant) is the '3550, THE LAB' a dedicated carbon black R&D lab that is cutting-edge equipped with world-class modern equipment, and staffed by experienced chemists and specialists in carbon black technology.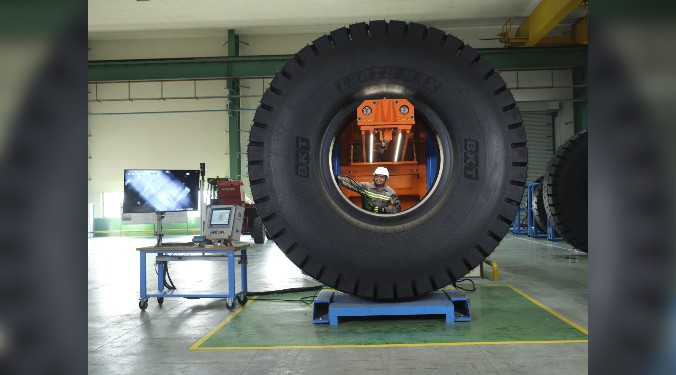 While working towards the goals, BKT, this year, introduced a new and sustainable approach to producing carbon black. For captive usage of carbon black, the company substituted bulk bag containers with mobile silos, which are transported pneumatically to the tire manufacturing plant. Additionally, the entire approach is designed to reduce energy consumption along with the reduction in CO2 emissions and at the same time maintain the quality of carbon black.
The increase in production would obviate an increased power requirement, to meet the additional power requirement, the company has set up an additional power plant of 20 MW by tapping flue gas, a by-product from the carbon black
plant which provides the required additional power at a lower cost. The approved estimated capex to increase the capacity of the carbon black and co-gen power plant of ` 650 Crores is expected to be completed by the year's end.
In fact, for Carbon Black manufacturing, BKT is recycling Carbon Black Feed Stock, which originates from the high-temperature cracking of petroleum fractions which is the by-product of BKT's supplier. This helped protect the environment and society at large.
for more info visit : https://www.bkt-tires.com/
67