Cane Boutique Presents all new 'Modern Thrones' Chairs Collection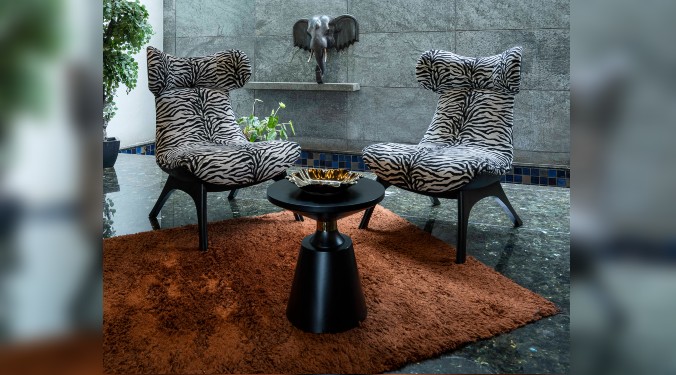 Bengaluru-based bespoke furniture and home décor brand Cane Boutique has launched a collection of imposing and stylish accent chairs aptly titled, 'Modern Thrones'.
You don't have to be a king to enjoy the sophistication and luxury of a stunningly crafted accent chair. The 'Modern Thrones' collection of high-back chairs exemplifying classy design and supreme comfort definitely makes you feel like a king! They are eye-catching and instantly lift up the charm of your interiors. They are also versatile – they fit into your living room, bedroom, study, etc. With elevated silhouettes and thoughtfully selected materials, they are the perfect blend of royal and
modern design.
Its product range includes, a stylish silhouette with sleek metal legs finished in gold, and a dual-tone chair picturing elegance and class. Another, vibrant high chair in a cheerful yellow shade, featuring gold-plated stainless-steel legs, adds sophistication to any contemporary space.
One of the chairs with its beautiful curves, featuring a wooden frame and faux leather upholstery epitomizes modern classic style. The tufted seat and backrest bring additional details to the finely crafted piece of furniture. Last but not the least, the gorgeous zebra-patterned fabric, winged high back and black wooden legs come together to create a glamorous accent chair.
For more info visit : www.caneboutique.com
15