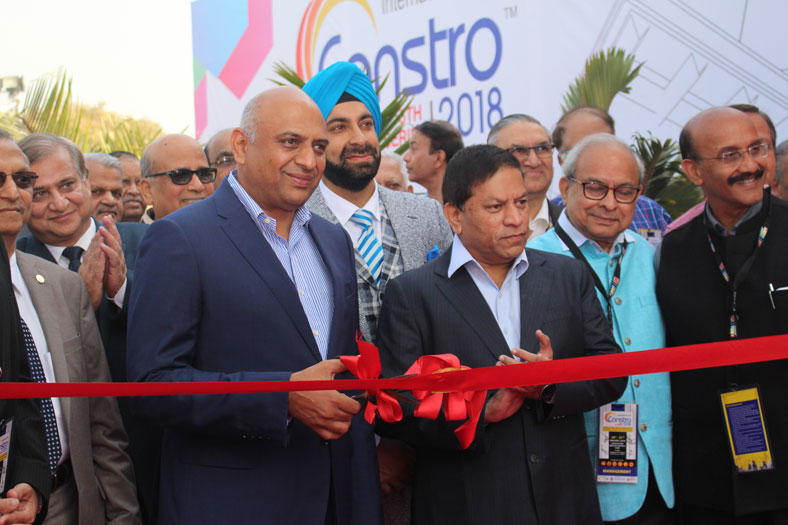 ABEC Exhibitions & Conferences Pvt. Ltd. and ITE proudly partnered with Pune Construction Engineering Research Foundation PCERF with a vision of taking the building and construction industry to greater heights, and organisedConstro International Fair 2018 Pune, through the 18th to the 21st of January at the Agriculture College Ground in Pune.
"Constro International Fair 2018 has unleashed multiple business opportunities to the participants as a result of the, shared know-how during the event. It has proved to be the information hub of rapid developments in the future of the building industry and also a launch-pad for many new services and technologies in the construction industry. Constro 2018 has matched international benchmarks in terms of facilities offered, overall business and social ambiance," said Sumit Gandhi, Chairman and Managing Director,ABEC Exhibitions & Conferences Pvt. Ltd.
The theme for this year, 'Latest Trends in Building Services and Products – The Future of Buildings.', propagated the relentless purpose to constantly evolve and celebrate innovation. The fair sprawled across an area of 21,078.00sq.m, with participation from more than 250 Exhibitors, attendance of over 97,578 visitors and more than 15,000 business delegates.
Constro 2018 hosted and promoted innovations and technology in the industry as well as created better networking opportunities among procurement companies and suppliers and enabled Industry exhibitors to showcase their extensive range and promotions.
1