CP Kukreja Architects' Design for the Redevelopment of Lucknow's Gomti Nagar Railway Station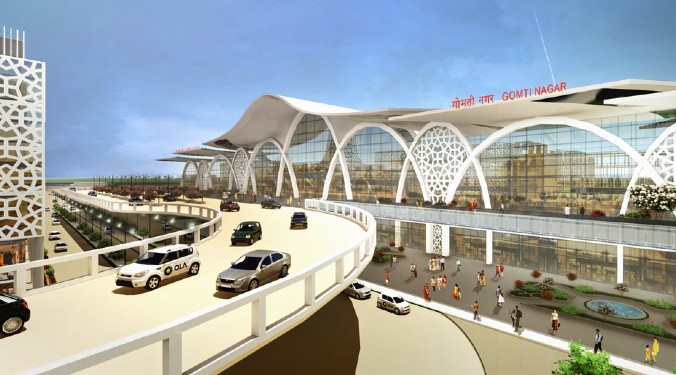 Global architecture and design practice CP Kukreja Architects has revealed the first look of its proposal for the redevelopment of the Gomti Nagar Railway Station in Lucknow.
The proposal integrates the existing railway station infrastructure comprising a built-up area of 20 acres, with a 40-acre commercial land parcel where a new retail complex is proposed.
"Owing to the station's proximity to the city centre and its strategic location in Gomti Nagar, the up-and-coming commercial and IT heart of Lucknow city, the redevelopment plan reimagines the station as an integrated, mixed-use development," says Dikshu C. Kukreja, Managing Principal at CP Kukreja Architects. "The presence of such a complex will not only improve the region's transport connectivity, but also boost the economy of the region."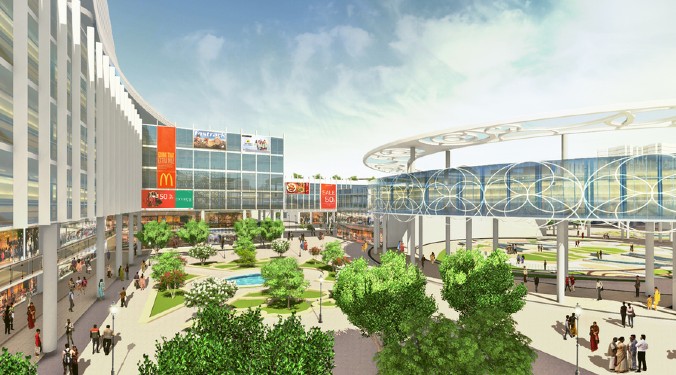 The project is based on a self-financing model of redevelopment, which means that the revenue generated from the commercial development will be used to bear the cost of renovation and refurbishment of the railway infrastructure. "The design ensures efficient connectivity between the station building and the retail complex so that the passengers can easily walk from shopping and office areas into the railway station and vice versa. This allows them to enjoy entertainment spaces, kiosks and retail shops while making their way in or out," adds Kukreja.
The overall plan for the station is designed to achieve hassle-free circulation. The arrival and departure terminals have been segregated vertically to separate the flow of arriving passengers on the ground floor from departing passengers on the first floor. This will free the station from the typical hindrances caused due to cross-passenger movements commonly seen at railway stations.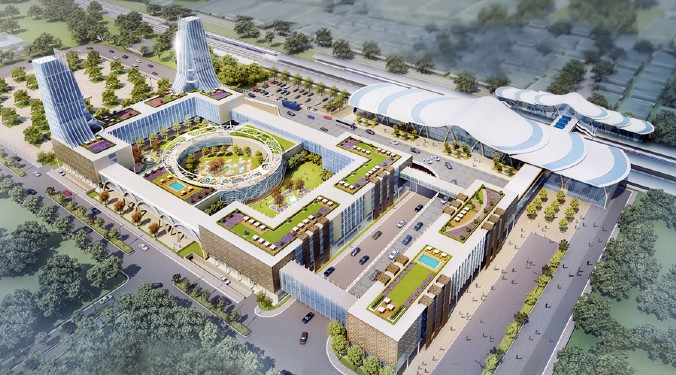 The façade, an amalgamation of contemporary and traditional Awadhi architecture, pays homage to the city's history and culture. Arches adorned with jaalis (traditional perforated screens) are introduced into the skin of the facade. Spanning the entire length of the facade, these arches are actually structural elements that reinforce the strength and integrity of the structure. Drawing inspiration from the domes found in the traditional architecture of Lucknow, the station's roof takes a curvilinear shape and is lined with photovoltaic cells for solar power generation.
For more info visit :  :https://www.cpkukreja.com/
66