Ecofit ensures durability with aesthetic appeal
Sustainability is not a dream, but SquareFoot, as a responsible company, is at the forefront of it.
Sustainable living starts at home, in your own space, with elements with a low environmental impact. Flooring is a salient home décor element that should be decided upon after proper thought. Therefore, even though people want a sustainable lifestyle, they look for eco-friendly flooring options without compromising style or quality.
SquareFoot has developed Ecofit flooring in response to the above needs of the customer. SquareFoot is synonymous with beautiful floors that fill you with a sense of satisfaction. Ecofit, eco-consciously designed, stands out among flooring products due to its sustainable sourcing and manufacturing, long-lasting quality, and beautiful finish of natural hardwood flooring. It is a hybrid floor with a stone core, making it more rigid and dimensionally stable. Moreover, the rigid material does not carry imperfections from the foundation of the building to the face of your flooring. The glueless locking system adds versatility to the product and makes it fit to be used in residential and commercial areas.
Ecofit floors are FloorScore certified, the most recognised indoor air quality (IAQ) certification standard for hard surface flooring materials, adhesives, and underlayment. Its lock system installation makes the fitting quick, easy, and hassle-free. Homeowners need not worry about maintenance as Ecofit floors are durable, scratchresistant, and pet-friendly. When you see the authentic surface patterns and the exotic colours, you will understand the design aesthetics that make SquareFoot Ecofit floors peerless. This green product also comes with a 15-year guarantee. It is sound and shock-absorbent while also being waterproof. As a result, you can enjoy your wooden flooring without worrying about water problems while also leading a sustainable life.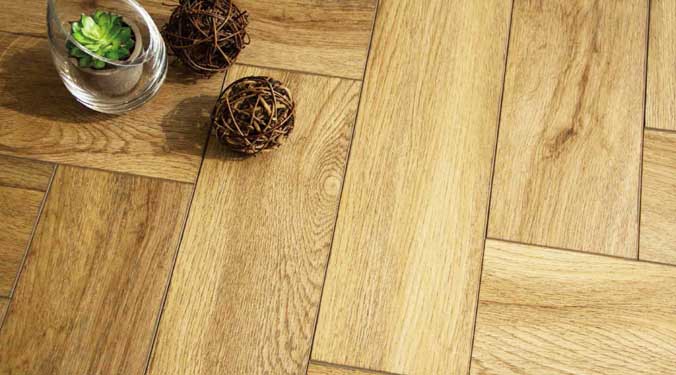 About 70 percent of SquareFoot's laminate and engineered wood come from their OEMs, which are PEFC and FSC certified. Today, sustainability is not a dream, and SquareFoot, as a responsible company, is at the forefront of it. SquareFoot's partner for carpet, Desso, follows cradle-to-cradle principles, and all their manufacturing waste can be recycled 100 percent and does not add to landfills. They have an EcoVadis-certified plant in India where we can recycle old carpet tiles.
Mr. Gaurav Saraf, Joint Managing Director, SquareFoot, says, 'Today's interior designers go with "flooring concepts', where they judge a home or office space and create a whole new look or concept based on the latest trends." Sustainable designs often form a part of these concepts. They look for responsible flooring products with low ecological impact and can reduce waste. SquareFoot Ecofit flooring is developed to fit this concept. It is also important to highlight that these flooring solutions don't just add aesthetic appeal; they also ensure durability and sustainability as they undergo rigorous quality checks. All our floors, whether wood, vinyl or carpet, are sourced responsibly, and our partners and we ensure that, since we cannot regulate the past, we don't destroy the future.
42