We strive for 100 percent eco-friendly and sustainable products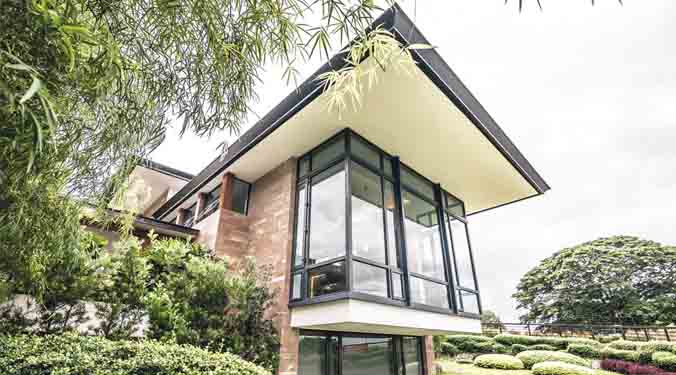 We define quality as a unified product range and supervision of all product stages.
Koemmerling – a global brand of Profine GmbH, Germany, and is regarded as a leading manufacturer of uPVC profiles for window and door systems and PVC sheets. With over 125 years of history, "KOEMMERLING" is regarded as the premium and most trusted brand worldwide. Profine India Window Technology Pvt. Ltd. is a whollyowned subsidiary of Profine GmbH that manufactures and distributes KOEMMERLING uPVC profiles in India. The company has a contemporary, state-of-the-art extrusion plant in Vadodara, Gujarat, with a total area of 20,000 square metres. The factory is outfitted with cutting-edge technology, machinery, and tooling to make highquality uPVC profiles.
Koemmerling uPVC window and door systems are high-tech items that require extreme precision. The Koemmerling method is distinguished by a focus on quality, inventive strength, customeroriented production and service, and a sense of responsibility. We have been creating uPVC profiles with 100 percent lead-free, eco-friendly calcium and zinc stabilisers for years. Since 2004, we have used no lead in our virgin material, making KOEMMERLING eco-friendly and sustainable.
As a brand, we aspire to provide the most extraordinary levels of technical and physical performance and an incredibly extended service life with little maintenance. Koemmerling, as an end-to-end provider, provides a broad choice of window and door systems that are superior to the competitors. In India, the
Koemmerling brand is considered one of the industry's leading suppliers. We have an extensive network of channel partners all around the country. This enables us to respond dynamically and uniquely to market demands while providing high-quality products and consulting services across India.
The brand places a high value on systems thinking. According to KOEMMERLING, quality is defined as the harmonised unity of the product range and the supervision of all product stages, whether R&D, manufacture, design purpose or ecological recyclability. The multi-chambered KOEMMERLING uPVC profiles are built in such a way that they provide you with the most advanced window and door systems, with characteristics such as:
• Excellent weather resistance
• Maximum wind resistance
• Long life, maintenance, and termitefree
• Efficient Thermal Insulation
• High sound insulation
• Maximum water tightness
• High impact resistance.
• Naturally fire retardant (fulfils Class 1 fire resistance as per BS 476)
• Glass adaptability ranges from 5mm to 32mm.
Koemmerling Systems are essential to practically limitless architectural and aesthetic potential, whether floor-toceiling, bay, arch, or angled windows and doors. The company provides a diverse selection of window and door systems that may meet any architectural challenge.
• Casement window and door (Inward / Outward open)
• Sliding window and door
• Fix and Slide the window
• Lift and slide door
• Sliding folding door
• Tilt and turn the window
• Tilt and slide door
• Casement window with grill and fly mesh
• (All systems are fly/mosquito mesh compatible.)
• Also available in woodgrain and grey tones.
For more information, you may visit www.koemmerling.co.in or write us at info.india@profine-group.com
17