Innovation is at the core of Volvo CE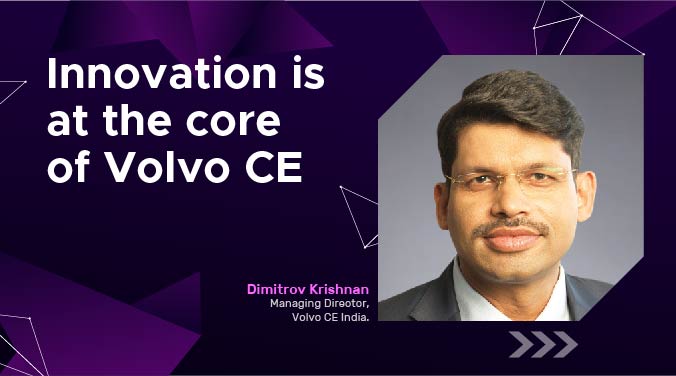 Our world is rapidly changing in ways never seen before. Volvo Construction Equipment is doing all it possibly can to ensure it is for the better. As a world-leading manufacturer of construction equipment, they accept the responsibility of accelerating solutions that promote a sustainable future, and the world they want to live in sets industry benchmarks in productivity, efficiency, reliability, safety, and, most importantly, sustainability. Whatever the nature and challenge of infrastructure development, they have the right solutions—solutions that benefit both their customers and the environment in which we live and work. "The portfolio of their products and services is matched by the ever-expanding horizons in infrastructure building where they always innovate to meet their customers' future needs."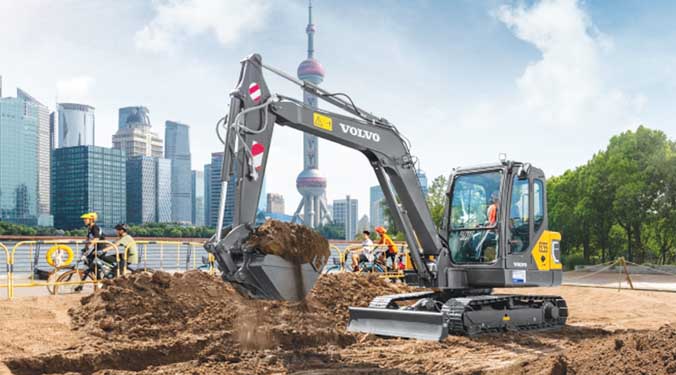 Innovations and advancements
Every Volvo Construction Equipment – from Excavator to Wheel Loader, Compactor to Paver – is compliant with CEV-IV emission norms and capable of running on eco-friendly biodiesel fuel. On the product development side, they continue to engineer new features to improve productivity, uptime, fuel efficiency, operating safety and comfort, so that their machines become profitable, sustainable investments for customers – in the short term and over the long haul.
Volvo CE is heavily invested in the green journey. Our R&D is at work round the clock on a range of machines of the future – from battery-operated and hydrogen fuel-cell based products to grid-connected machines. In fact, They are unveiling – for the first time in India – the EC55 Electric Compact Excavator at bauma CONEXPO. This range of all electric, zero emission, low noise machines – opening up new opportunities for businesses to operate in all kinds of areas at all possible hours. Worldwide, Volvo CE is committed to reduce carbon emissions by 50 percent in overall operations by 2030 and achieve 100 percent fossil fuel free vehicles from 2040.
Skill development at Volvo
As for human infrastructure, Volvo CE remains committed as ever to caring for and empowering people across the entire value chain – from everyone in their company through to vendors, dealers, customers, and the other people.
The Operator Training Programs' initiative, for instance, is aligned with PMKVY-Skill India program and is a joint effort to improve employability among under-privileged youth in construction equipment industry. Over 1,000 candidates have been trained with near 100 percent placement for pass-out candidates, turning them into 'Masters of their own Destiny'.
Sustainability focus
Sustainable infrastructure development is all about leveraging cutting-edge technologies with responsible strategies, abiding passion to improve the use of our planet's available resources. They are determined in their efforts to build the tomorrow of our dreams, a tomorrow that we can all be proud of and cherish for generations to come. The decisions we make today will define the world we want to live in tomorrow. "For all of us, Volvo CE just indicates that our time has come," Dimitrov Krishnan adds.
26