Exploring the advancements and challenges in asphalt technology with Anand Sundaresan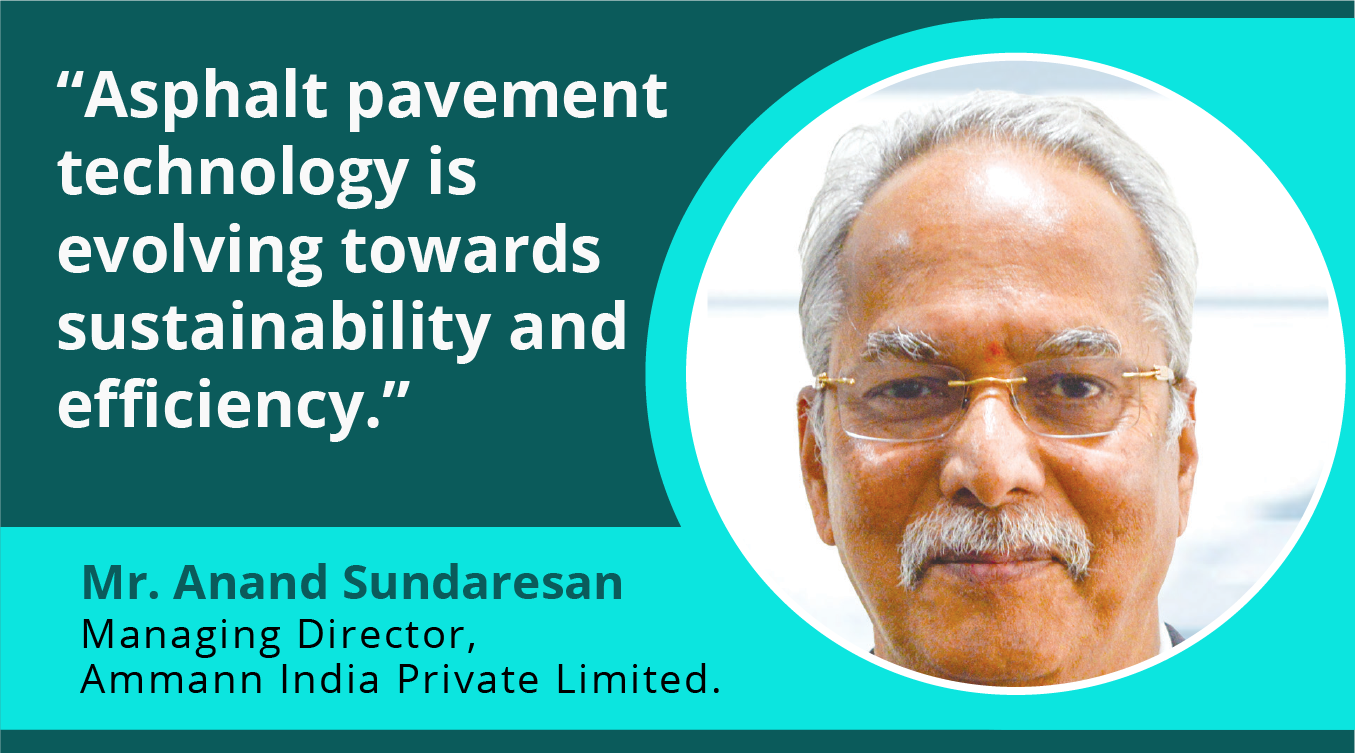 "Asphalt pavement technology is evolving towards sustainability and efficiency." Anand Sundaresan, Managing Director, Ammann India Private Limited
 Asphalt technology has made great strides in recent years, focusing on improving pavement performance, sustainability and reducing environmental impact. Anand Sundaresan, Managing Director at Ammann India Private Limited, is a leading expert in this field. This interaction explores some of the challenges and advancements in asphalt technology, the benefits of asphalt pavements, and the measures for maintaining pavement quality.  
What are the Advantages of Using Asphalt Pavements for Road Construction?
Asphalt pavements offer numerous advantages. They allow for speedy construction, minimising traffic disruption and reducing construction time. Secondly, asphalt is usually more cost-effective compared to alternative paving materials like concrete. In addition, asphalt pavements can withstand heavy loads and wear and tear if appropriately maintained. Furthermore, asphalt is completely recyclable, making it an environmentally conscious choice. It generates less traffic noise than other pavement materials, enhancing the surrounding environment. Lastly, asphalt provides a smooth ride, improving both driver comfort and vehicle fuel efficiency.
How does the quality of asphalt affect its durability and lifespan as a pavement material?
High-quality asphalt is essential for creating long-lasting pavements. Factors like the quality of the binder, aggregate, and proper mix design contribute to the durability and lifespan of asphalt pavements. Properly designed and constructed asphalt pavements can last for decades with timely maintenance.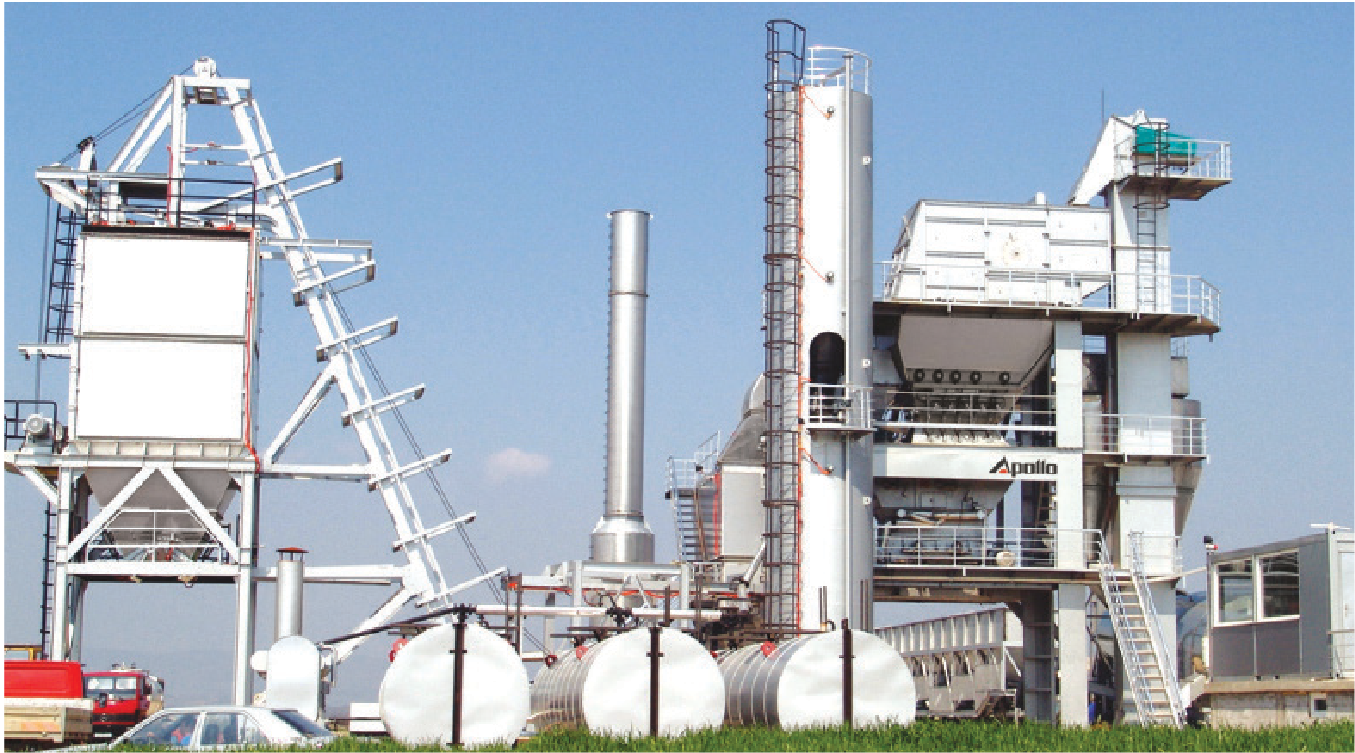 What are the essential measures for maintaining the quality of pavements and preventing further damage?
To preserve the quality of pavements, it's important to take several measures. Routine inspections must be carried out to detect any pavement cracks, which should be immediately addressed through appropriate crack-sealing techniques. Potholes should also be patched using suitable materials and techniques as soon as they appear to prevent further degradation. Periodic maintenance can address rusting problems, such as applying a slurry seal or micro-surfacing. Furthermore, surface treatments such as fog seals, slurry seals, or chip seals can be utilised to safeguard the pavement from moisture and oxidation damage.
Have you noticed any changes or advancements in asphalt technology in recent years?
Recent years have seen the development of new binders, such as polymer-modified asphalts, that offer improved performance characteristics. Warm mix asphalt technologies have also gained popularity, allowing for reduced production temperatures, resulting in lower energy consumption and emissions. Apart from waste plastic, additives like dope, liquid, pigment, and film enhance various properties of asphalt produced.
What emerging trends or innovations in the field of asphalt technology that you find exciting or promising?
Asphalt pavement technology is evolving towards sustainability and efficiency. Using recycled materials such as reclaimed asphalt pavement (RAP) and recycled tire rubber is becoming increasingly common in asphalt mix designs, reducing waste and improving sustainability. Developing permeable asphalt pavements is another innovative approach to managing stormwater runoff and mitigating the urban heat island effect. Advancements in asphalt pavement sensors and smart technologies allow for real-time monitoring and analysis of pavement performance, enabling better maintenance and extending the pavement's lifespan. Using green energy, such as CNG & LPG gas in burners, is also becoming more prevalent, reducing the environmental impact of asphalt production.  
For more info visit : https://www.ammann.com/
34