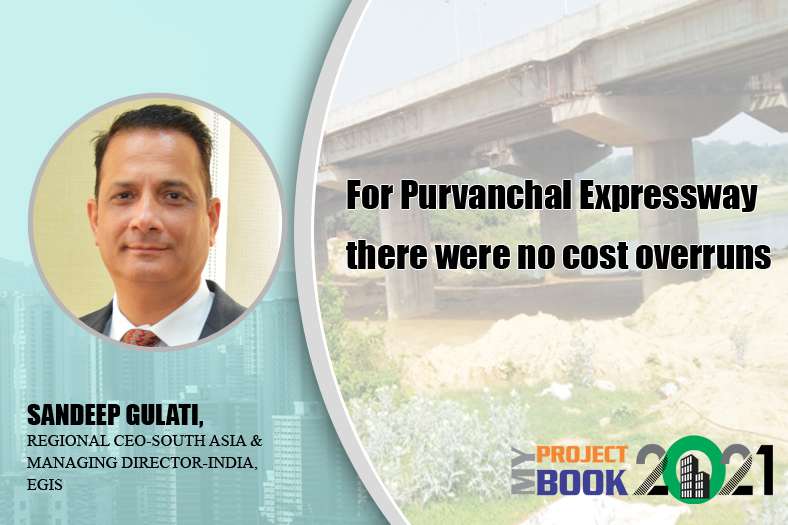 Despite Covid-19 and usual challenges like exceptionally high embankment, connectivity to expressway from few crossing roads the project was completed well before time which ensured there were no cost overruns says Sandeep Gulati, Regional CEO-South Asia & Managing Director-India at Egis
What was the scope of work involved?
We have successfully completed the 340.824km -kilometer-long "Purvanchal Expressway Project" where Egis is involved as the consultant and Authority's Engineer for supervision of Package I to Package IV (164.57 Km).Key features of the project: 6 lane expressway expandable to 8 lanes with a width of 38m passing through Lucknow, Barabanki and Amethi. Total length is 341 KM. From a structure perspective, there are total 11 Interchanges, 7 ROB's, 7 Major bridges, 114 minor bridges, 271 underpasses and 518 box culverts. A 4.7KM long air strip is also provided for emergency landing and take-off for IAF fighter planes. Out of total 8 packages, Egis in India is associated with 4 and the 30-month construction was completed before time. A design unit was established at site office to resolve design issues immediately on the site itself.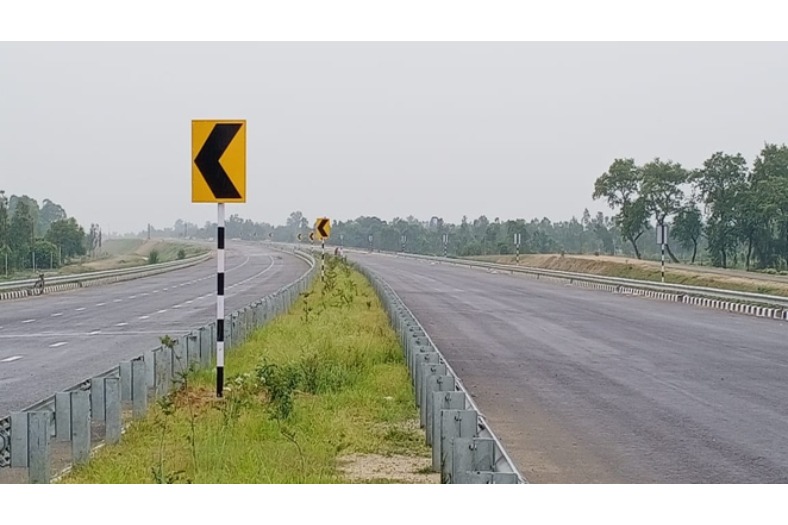 The infrastructure project termed 'carrier of development' to the underdeveloped Purvanchal region cost an estimated Rs 22494.66 crore. It will allow commuters to drive from Delhi to the far-east corner of Uttar Pradesh bordering Bihar in around 10 hours. Eastern parts of Uttar Pradesh, especially the districts of Lucknow, Barabanki, Amethi, Ayodhya, Sultanpur, Ambedkar Nagar, Azamgarh, Mau and Ghazipur are to get the economic and social benefits of the new expressway as it significantly reduces travel time. The travel time from Lucknow to Ghazipur will be reduced from 12 hours to 6 hours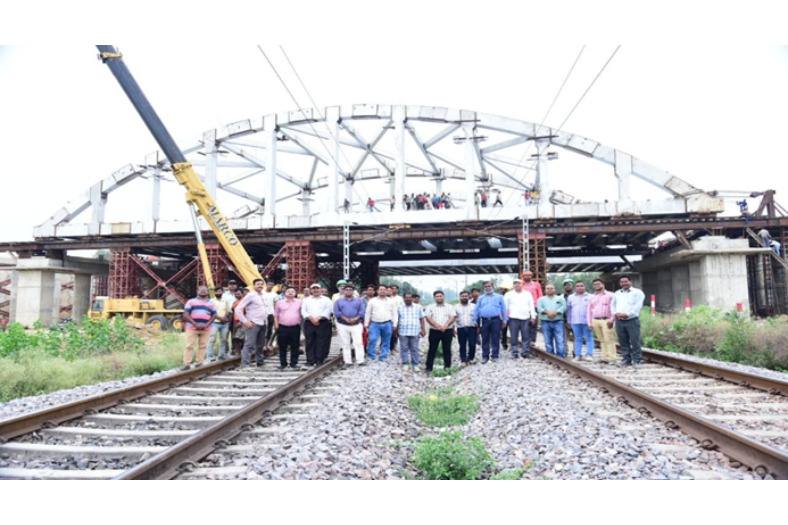 This expressway will provide additional connectivity to the state capital Lucknow. It will be beneficial to farmers too, who will be able to bring their produce directly to the state capital.

Land banks along the expressway have been developed and the Uttar Pradesh Expressways Industrial Development Authority has been authorized to develop industrial hubs along the highway.

In addition to public utilities like toilets and petrol pump the government is also planning to install CNG pumps and charging stations for EV's.

The expressway will have a three-km long runway at Kudebhar in Sultanpur district. This runway has been proposed for landing and take-off of fighter jets of the Indian Air Force during an emergency situation.
We are very happy to be associated with such a prestigious project which involved lots of design work. Egis in India is also engaged with Bundelkhand and EP1 for holistic development of UP. Also, happy to share that out of the key 5 expressways in UP, we are engaged in three.
What were some of the major challenges you had to overcome to complete this project?
Covid-19 did pose as a challenge apart from which the usual challenges included – exceptionally high embankment, connectivity to expressway from few crossing roads etc. However, there were no cost overruns since the project was completed well before time
In your words, what are some of the innovative materials and techniques that have been utilized to execute this project?
 As an international engineering consulting firm, we always use the best of the technologies available and which is best suited for the concerned project. Fly ash was used with latest and improved techniques in embankments and all ROB's were bow string type large span structures.
Our aim is to build a sustainable India – Dealing with climate change in a context of urban concentration and ever-growing mobility needs, and given the Group's range of competences, two major priority areas have emerged: future transportation and mobility, and sustainable city construction.
Building and using the cities of tomorrow must be ecologically friendly and efficient, preserving natural resources and reducing energy needs by optimizing local renewable sources. Further thought must be given to finding the right balance of urbanity and rurality so as to reduce our overall carbon footprint.

Future transportation must respect the environment, and be energy efficient. Modes of transportation will be increasingly complex and interconnected. Suitability to user needs, reliability, and safety at each stage of construction and operation are critical requirements.

Our projects will become more and more connected, interacting with users who have increasingly flexible and collaborative habits, modes of transportation, work, and consumption behaviors.

Quality of city life will improve and be properly tailored to dense urban concentration and exploding mobility.

To capitalize on our identity and expertise, to rise to the challenges and effectively concentrate our efforts, we resolve to refocus our strategy on the two main priority areas: future transportation and mobility; sustainable city construction.
10