GRAFF launches LUNA a contemporary art fusion
GRAFF, the worldwide manufacturer of innovative faucets and shower systems, introduces LUNA, a collection of contemporary art fusion.
GRAFF continues to celebrate the success of its brilliance this season with its latest additions to the LUNA collection. LUNA is inspired by imagery of the crescent moon transforming the bathing pleasure in your bathroom space.
LUNA – Winner of the prestigious Interior Design Best of Year Awards in the Bath section is now available in special finishes that blend beautifully with the architecture of the bathing space. The polished chrome, Steelnox® finishes, Architectural White®, Brushed Nickel, Polished Nickel, Vintage Brushed Brass, Unfinished Brass, Architectural Black® and Matte Black.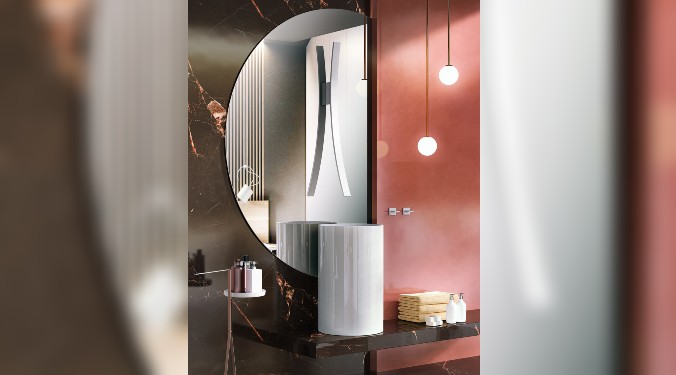 The complete iconic LUNA collection can be viewed on www.graff-designs.com. The LUNA collection's creative concepts, high-quality raw materials processed with the latest technologies and future-oriented production are the basis of the product line. Mr. Ziggy Kulig, President, GRAFF Designs comments: "'If a good design is a form of art, then art can be part of everyday life' is a GRAFF philosophy. Luna enhances the architecture and design of bathroom spaces with exceptional style and a selection of finishes that will exceed your expectations."
Everything that surrounds us has an effect on our lives. Allow yourself to be immersed in LUNA bathing delight.
For more info visit: www.graff-designs.com
42