Schneider Electric launches next generation EcoStruxure™ building operation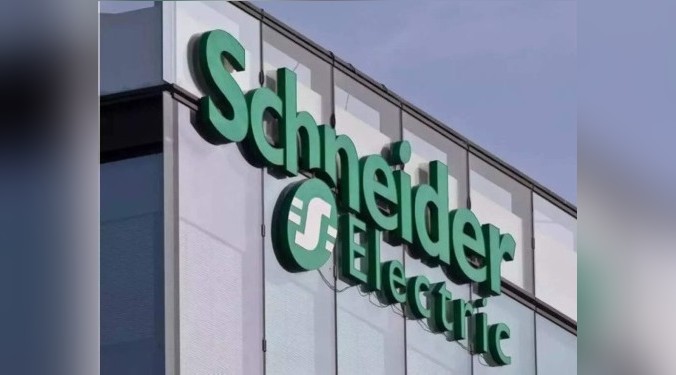 Schneider Electric, the global leader in the digital transformation of energy management and automation, today announced the launch of EcoStruxureTM Building Operation for the Indian market, to enhance occupant comfort and increase building value.
With unprecedented growth of infrastructure in India, buildings consume 30 percent of the country's total electricity leading to a greater demand in energy. Building management systems are essential components to ensure intelligent use of energy for efficient flow of operations in a facility. The Schneider Electric Next Generation EcoStruxureTM Building Operation (EBO2023) will amplify the country's sustainability efforts through its integrated smart building management system aiding in net-zero carbon buildings and long-term operational resiliency in Datacenters. By enabling customers to save 40 percent of energy in buildings, the collaborative- IoT solution will propel India towards future-ready buildings that are connected, hyper-efficient and sustainable.
Buildings today are responsible for one-third of global greenhouse gas emissions in developed and developing countries. With the introduction of the EcoStruxureTM Building Operation (EBO2023), building owners can benefit from data that can be accessed, standardised, and secured with the help of artificial intelligence and machine learning. By integrating multiple devices onto a centralised platform, the IP-enabled software addresses the entire facility and cloud services leading to increased cybersecurity and asset management, from small buildings to large multi-complexes.
The IoT solution optimises buildings by providing digital transformation through reduced carbon footprint, maintenance costs and time. Built for use in applications such as HVAC and lighting control, energy management, fire safety, security, and access control and more, the EcoStruxureTM Building Operation (EBO2023) is compatible with third-party building systems.
Sharing his thoughts on the product launch, Mr. Bhupesh Arora, Business Head, Digital Energy, Schneider Electric, says, "Schneider Electric believes that the future of decarbonised buildings will be digital and electric. All-digital and all-electric buildings will be crucial to a country's successful journey to net-zero. Today, businesses will need to invest in technologies that are interconnected, hyper-efficient and help reduce carbon emissions. This will allow converting fossil-fuel-based loads, like heating, to more efficient electrical technologies. Powered by  EcoStruxureTM Building Operation (EBO2023), next generation building management systems (BMS) will be able to meet needs of buildings and mission-critical operations  in datacenters  to create 'Buildings of the Future' by offering more connectivity, interoperability, and intelligence. This will further enable  bringing different systems and devices into one control center for enhanced building operations."
The EcoStruxureTM Building Operation (EBO2023) will collect, manage, and analyse data throughout the building enterprise powered by its tailor-made software id, to increase convenience in today's modern buildings. Its ability to manage vast amounts of data and features such as visualisation tools will allow occupants to make smarter, insight-based decisions when consuming energy in their day-to-day activities.
for more info visit : https://www.se.com/in/en/
76