Green buildings, energy efficient solutions needed to meet urbanisation challenges: Vice President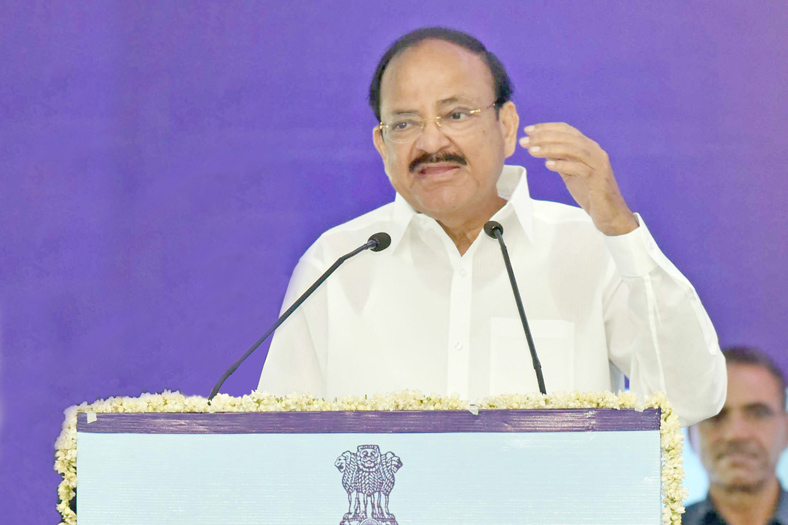 Over 50 per cent of the country's people will be living in cities and towns by 2050 creating a lot of pressure on housing, Vice President Venkaiah Naidu said while stressing on the need to develop green and energy-efficient solutions to meet these needs. There are huge challenges to be overcome if the country has to sustain rapid economic growth of close to 7 or 7.5 per cent per year on a continuous basis.
About 31.7 per cent of the country's population lived in urban areas in 2011. It is projected that over 50 per cent of the country's people will be living in cities and towns by 2050. It is projected that the urban population will cross 80 crores by 2050. This means cities and suburbs will undergo significant transformation and there will be lot of pressure on housing.Vice President Venkaiah Naidu
"Besides providing housing to all citizens, we will need more roads, bridges, highways, round-the-clock electricity, adequate water supply, waste disposable systems, office and retail spaces, rapid transportation, airports, sea ports and other infrastructure to cater to the needs of the burgeoning population," Naidu said after laying the foundation stone for the World Trade Centre at Nauroji Nagar and redevelopment of Netaji Nagar General Pool Residential Accommodation Colony in New Delhi.
He adds, "At the same time, we must ensure that the development is sustainable by protecting our environment and resources. So, we need to build green buildings and promote energy efficient and smart mobility solutions for optimum utilization of scarce resources and spaces."
Naidu said that, India is witnessing urban renaissance after the launch of Smart Cities Mission and apart from improving quality of life smart cities also seek to provide clean and sustainable environment.
The redevelopment of Netaji Nagar is part of the Government's plan to redevelop seven old General Pool Residential Accommodation (GPRA) colonies for central government employees. When completed, it will have 4,855 dwelling units with 70 per cent open area comprising 90 towers. The project will be constructed at a cost of Rs 5,466 crore including O&M. It will have zero discharge into the sewerage system and a sewage treatment plant will also be constructed. Treated water will be used for horticulture and other purposes. NBCC, the Navratna CPSE under Ministry of Housing and Urban Affairs, will be the implementing and marketing agency for both the projects.
8