Green planning ensures a city is well structured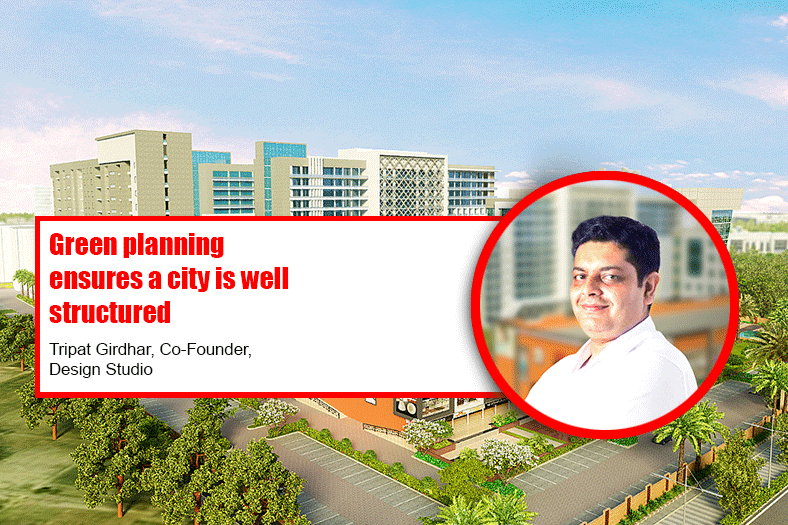 Green Urban Planning is a concept to ensure optimum utilization of energy, power, water conservation, and waste management says Tripat Girdhar, Principal Architect, The Design Studio.
What according to you is the essence of Green Buildings?
The motive of designing green buildings is to mitigate environmental impacts on the general population and natural climate. For a conducive environment and a healthy lifestyle, green buildings have become a necessity. Nowadays, workplaces are also adopting the concept of green buildings which not only improve the atmosphere but also the mental wellbeing of the employees.
What is Green Urban Planning all about?
Green Urban Planning is a concept to ensure optimum utilization of energy, power, water conservation, and waste management. It helps in generating an impression that a city is not only well planned but is also well-structured. The city should be designed while emphasizing on the green building and sustainable mass transportation concepts as the center of design and architecture.
According to the statistics, if all the premises are constructed to embrace green building norms, then India will portray a different picture and can save more than 8,400 MW of energy in a year. The goal of a green building design is to minimize the demand of non-renewable resources and maximize the efficiency of utilizing the renewable resources.
How can this be achieved?
Landscape urbanism theory says that while designing city plans, the main focus should be on utilizing more of natural resources than design of the buildings. The selection of land in urban areas is an outcome of natural and socio-economic factors that influence the decision-making process.
Cities structure are developed through planning procedures and by making decisions about the allocation of land use, density and connections between housing and work fields with a specific focus given to land. The demand of land in urban areas has increased due to rapid population growth, which has created parallel and vertical pressure on all urban land uses.
What kind of overall benefits will be achieved in the long run?
Better-planned allocations of financial resources for future urban development, better economic conditions through optimal utilization of local resources are just some of the benefits in the interest of community and the country. Apart from this, the concept also reduces travel time, results in affordable and accessible housing for all with sustainable public utilities, provides better access to drinking water through the preservation of wetlands and efficient use of resources.
The architects and landscape designers should be concerned about the building elements to improve the beneficial environmental effects. They should use waste and water management practices effectively, which would result in naturally cool, comfortable and hygienic working conditions within the premises. This would also help to reduce noise and air pollution, improve health and enable better control of green spaces to built-up areas, resulting in better social infrastructure.
10